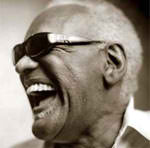 According to popmatters.com, here's the Top 10 best songs of all time. Check it out if yours is on the list.
10 – Ray Charles "Cryin' Time"
Another vintage 1960s song that gave people something to slow-dance to, as Charles' wistful voice transformed the mournful tune into a crossover hit.
9 – Roger Miller "King of the Road"
A quirky, laid-back singalong song that was novel enough in the `60s to draw rock-crazed crowds back into country music. Miller was the perfect foil for the British popsters of the day.
8 – Johnny Cash "Orange Blossom Special"
Of the many versions of this fiddler's classic, anyone can sing along with Johnny Cash's cover of THE best train song ever.
7 – Bob Wills & His Texas Playboys "Faded Love"
If the twin fiddles of this Texas dancehall favorite don't get you, move somewhere else. Quickly.
6 – Hank Williams Sr. "I'm So Lonesome I Could Cry"
He had bigger hits, but Williams' elemental ode to sadness has been covered by dozens of artists and taken to heart by millions of fans.
5 – Willie Nelson "Whiskey River"
How many concerts have you attended that started with TWANG, TWANG, TWANG, TWANG, then these two words? We thought so.
4 – George Jones "He Stopped Loving Her Today"
Death, unrequited love, third-party gossip, it's all here—along with Jones' hangdog baritone.
3 – Merle Haggard "Mama Tried"
Haggard was still a handsome rebel himself when this tale of misspent youth made us all a little restless.
2 – Patsy Cline "Sweet Dreams"
The gold standard of songs for Cline wannabes—it takes pluck to attempt her triumph of vocal range and emotion.
1 – Johnny Cash "Ring of Fire"
The horns, the tempo, Cash's smoldering voice and June Carter's dead-on songwriting remain as exciting now as in the 1960s.
Reference/Source: Popmatters.com by Shirley Jinkins and Malcolm Mayhew [20 September 2007]