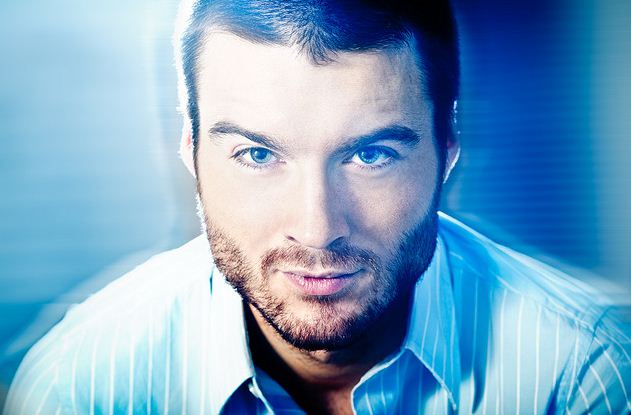 I found this post at Aboutus.org which is very helpful for newbie bloggers and I like the idea of adding it to our top 10 lists.
If you're looking to make your content stand out from the bland content so prevalent on other website, you'll need more than just writing talent. You'll need to think outside the box – and you can start by trying these 10 ways to get noticed in your industry.
Here's Top 10 list of Basic Strategies to be Star Blogger/Webmaster
1 – Make friends with people who have already been noticed.

Being friends with someone isn't just about adding them to your

Facebook page

,

Twitter

follows or

Delicious

networks. It's about interacting with someone on a semi-regular basis, whether you're offering them ideas, acknowledging their professional contributions, or just saying hello. If you're friends with important

people

in your industry, chances are they'll pay more attention to what you publish, and will be more likely to share it with their own networks.

2 – Start small.

If you're nervous about approaching the big names in your industry, don't be afraid to start smaller. Join the Linkedin group of a company with interesting executives, follow big names on Twitter, and attend events where industry leaders may also be present, so you can introduce yourself by askig questions or sharing in an open forum. You never know what other interesting

people

you'll meet during the networking process.

3 – Be authentic.

The

Internet

is crawling with scammers, and you sure don't want to be mistaken for one. Make sure that all of your social profiles have (appropriate) photos of you. Add enough personal details – even if you're a very private person – so that

people

can get a feel for who you really are. In a digital

world

filled with

people

's most intimate information, the bar has been raised, and you need to share a few genuine bits of yourself to seem authentic and real.

4 – Do something different.

One of the best ways to attract attention is to push the envelope a bit. If you write about cooking, try making a week's worth of meals with a single ingredient as your staple, and record your recipes and experiences. If you write about home organization, try living with unorganized

people

to see if you can change not just the look of their home, but their entire way of life. Documenting your unique experiences in words and photos will help you attract attention just because your content will be truly unique – no one else can replicate it.

5 – Write for retention.

There's no question that you should write with first-time visitors in mind – you want them to be able to orient themselves quickly and understand what you have to offer. But it may be even more important to write for your established readers, so they'll want to come back again and again. You also want

people

to feel like you offer ongoing value, so they'll share your work with their own friends and colleagues. Don't hesitate to refer and link to your past publications. That helps new visitors get a feel for your world and expertise, while reminding regular readers of what they've already read on your site, and helping them catch up on what they've missed.

6 – Stand out on the page.

Chances are good that your website has more than just straight text. In addition to the design elements that are necessary for every web page – for example, navigation menus – you may have advertisements, links to partner websites or prominent buttons and links to other pages on your own website. Nevertheless, the page must be designed properly so your message doesn't get swallowed up by peripheral information. After all, it's not enough to drive

people

to your website – you need to make sure they stay there, absorb what you are offering and participate in the conversation.

It's not easy to get your website ranking high in search results – but if you can, this is a great way to get noticed. Your best bet is to write without even thinking about search engine optimization, and then to edit carefully for your important keywords. This method lets you get your thoughts in order without worrying too much about word choice or repetition. Make sure you use your important keywords in the title and several times in the first 250 words. That will help your piece rank better in results for searches on those keywords.

8 – Use infographics.

Infographics can be charts, cartoons or Photoshopped images that help tell your story. While you may feel infographics take attention away from your writing, they do help readers who aren't going to take the time to read your entire piece. As a bonus, infographics look great in the Facebook news feed, and they'll win you extra attention there.

If you want to be respected in your industry, you'll need to show that you recognize other people's meaningful contributions – and you're not afraid to share them. In fact, I'd argue that your loyal readers could get bored if you share only your own take on industry issues. Introducing a conflicting opinion – even a controversial one – can spark a lively conversation, while offering a complementary view can support your own viewpoint. Added bonus: When you generously share and link to other people's work, they're often kindly disposed towards you, and may link to some of your work later on.

If just a few friends share your article, and they in turn share the article with a few of their friends, and those friends share with their friends, you've got the beginnings of a viral spread. It's important to note that a piece can go viral like this only if you write about something that's relevant to a wide audience.
If your core area is pretty specific, see if you can occasionally create a piece that has appeal for a wider audience – even if it's not something they'd normally read about.
Reference/Source: Aboutus.org