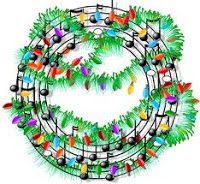 "And the Grinch, with his Grinch-feet ice cold in the snow, stood puzzling and puzzling, how could it be so? It came without ribbons. It came without tags. It came without packages, boxes or bags. And he puzzled and puzzled 'till his puzzler was sore. Then the Grinch thought of something he hadn't before. What if Christmas, he thought, doesn't come from a store? What if Christmas, perhaps, means a little bit more?" – Dr. Seuss. Do you Remember this quote? Yes, there is more to Christmas specially the Christmas songs.
When you talk about Christmas, you can't ignore the Christmas music that can be heard everywhere in December; after all, music plays a significant role in creating the desired nice atmosphere. Which Christmas song though is the best selling one? Which one is the most annoying song of all time?
Have a look at our compilation.
Top 10 Best Selling Christmas Songs of all Time
1 – Band Aid Do They Know It's Christmas? (1984/1985)

2 – Boney M Mary's Boy Child (1978)

3 – Wham! Last Christmas (1984/1985)

4 – Harry Belafonte Mary's Boy Child (1957)

5 – Band Aid 20 Do They Know It's Christmas? (2004)

6 – Slade Merry Xmas Everybody (1973/1981/1983/1998/2006)

7 – Bing Crosby White Christmas (1942/1977/1998)

8 – Cliff Richard The Millennium Prayer (1999)

9 – Johnny Mathis When A Child Is Born (1976)

10 – Cliff Richard Mistletoe And Wine (1988)
The worst Christmas songs of all-time
1 – Jingle Bells, Frank Sinatra (1957)

2 – Feliz Navidad, Jose Feliciano (1970)

3 – Happy Xmas (War Is Over), John Lennon and the Plastic Ono Band (1971)

4 – Mary's Boy Child, Boney M (1978)

5 – Santa Claus Is Coming to Town, Bruce Springsteen (1984)

6 – Fairytale of New York, Shane MacGowan and Kristy MacColl (1987)

7 – I Saw Mommy Kissing Santa Claus, John Cougar Mellencamp (1989)

8 – Meowy Christmas, Jingle Cats (1994)

9 – All I Want for Christmas Is You, Mariah Carey (1994)

10. – O Holy Night, Celine Dion (1998)
Reference/Source: allthingschristmas.com