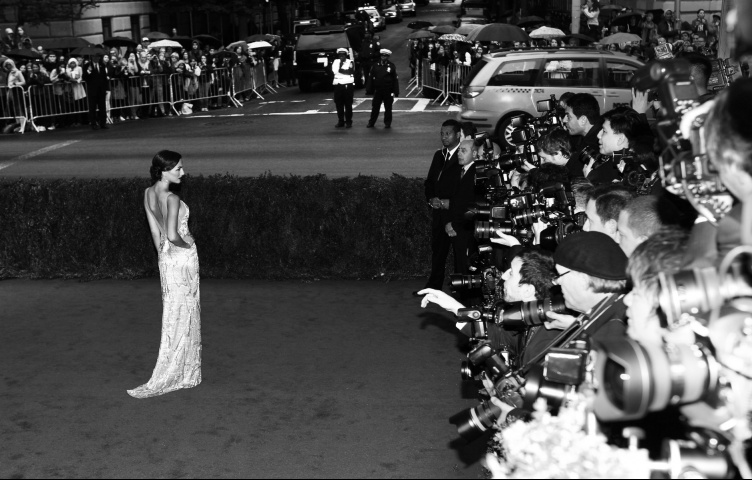 Hollywood stars, fashion models, well known designers, producer's and many other A-lister's are all present in the previous Met Costume Institute Gala entitled "Schiaparelli and Prada: Impossible Conversations".
The theme for this year is "Surrealism". Italian, Elsa Schiaparelli and Miuccia Prada, two well know names in terms of fashion who contributed an immeasurable account in the industry shared their artistically designed pieces which Thomas P. Cambell Director and CEO of The Metropolitan Museum of Art profess "Schiaparelli's collaborations with Dalí and Cocteau as well as Prada's Fondazione Prada push art and fashion ever closer, in a direct, synergistic, and culturally redefining relationship"
Elsa Schiaparelli and Miuccia Prada's designs way back from the time when they were just starting to create a name was exhibited. The main reason why different celebrities and other well known names attend the event not just to impress but more on commemorating Schiaparelli and Miuccia Prada contribution.
Here's the top 10 lists of the best dressed stars that walk the red carpet that night. This list is not made in any particular order.
1 – Jessica Alba

2 – Beyonce Knowles

3 – Leighton Meester

4 – Amy Adams

Clad in a white or is it cream colored couture one-shouldered gown with gold bow belt by Giambattista Valli. I don't think I have the right words to describe her, she just looks good, I love her dress and I love the way she carry that dress. Maybe anyone who wears white will look sophisticated and maybe not, be the critic yourself.

5 – Scarlett Johansson

6 – Lea Michelle

Another Glee star attend the gala wearing a sapphire plunging neckline dress by Diane von Furstenberg, clad with her fashion jewelry and a blue purse.

7 – Dianna Agron

One of the stars of Glee walked the red carpet wearing a Carolina Herrera gown. The emerald colored low cut neckline dress accentuated with a thin mint belt made her look perfect. Actually, it's not just the dressed, it's the way how she carry that dress that made her on the list of the best dressed for the night.

8 – Janelle Monae

9 – Hillary Swank

10 – Chace Crawford, Darren Chris and Joe Jonas
[Photo Courtesy by Yahoo OMG]