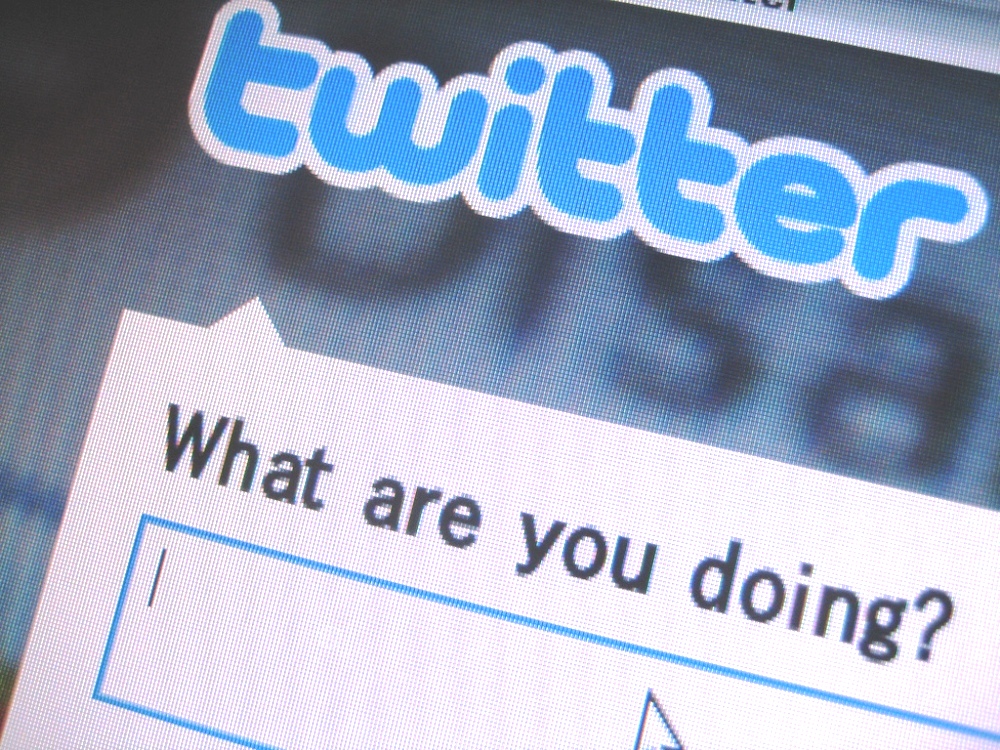 Best Twitter Tips? Twitter is one of the best promotional tools online to attract people to your website. You can use it to raise your profile within your niche, find targeted followers, advertise your products/events, alert people to new posts on your blog, etc.
The following is a top 10 lists of Twitter tips that you can use to help promote and drive targeted traffic to your website.[A guest post by Matt Smith of OnlineIncomeTeacher]
1 – Drive Traffic To Your Website

Millions of people across the world use Twitter everyday. That's a lot of people, but obviously most won't be interested in what you have to say. The key is to find the people that ARE interested!

Search for people who tweet about the same things as you, post links to similar content to your site, talk about subjects that you talk about. These are the people who you want to be targeting. When you find people like this, make sure to follow them and try engaging with them. Once they realise that you are of interest, they will follow you back.

Your aim is to grow your followers with people who are specifically interested in your website niche. Then, when you Tweet about your new content, you are more likely to get a response/get people to click through to your website.

2 – Blogging & Twitter Go Hand-In-Hand

If you run your own blog or website, then Twitter is the perfect marketing tool to promote your site on. Now, there are a few ways to do this;

One of the best and easiest ways is to place a visible link to Twitter on your homepage or sidebar, perhaps via a Twitter button or "Follow Me" icon. This will direct targeted traffic to your Twitter account page, allowing people to follow you and keep up to date with your latest tweets.

You can display a 'Recent Tweets' box on your website as well. This is a great way to display your most recent tweets to visitors of your site. As well as being able to see any useful tweets/links, they can also see that your site is active.

Another excellent way to utilise Twitter on your site is to display sharing links on your posts. As you can see, at the top of this page and to the left of the post, there are links to Twitter (and other social media sites) allowing people to share the post with their online community.

Don't forget to Tweet this very post!!!

3 – Self Promotion On Twitter

There are a lot of people on Twitter, so it's important that you try to make yourself stand out from everyone else. This is where creating your own brand identity is needed, which in the long-run will benefit your site.

To start with, you need to write a short 'bio' about yourself, which will appear on your Twitter profile. This 'bio' helps people understand who you are, or in the case of a website, what the website is about. This may sound really simple, but you need to spend time thinking this through carefully. You have a limited amount of space to write your description in, so it's vital that you get all the information that you need in.

The key to self promotion is to (surprisingly) self promote! Tweet regularly about your site, new posts, news, related products, promotions, etc. and keep your followers up-to date with what is happening.

A good tip would be to Tweet about other people's content within your niche, as well as your own. This way, your followers see you as a source for valuable information instead of only being interested in yourself.

4 – Get To The Point!

You only have 140 characters to Tweet with. This means that you need to get to the point of what you are saying.

This is easier said than done, but the more Tweets you send, the better at it you get. Try to always provide the most vital bits of information and keep everything simple and short, whilst being easy to read.

Remember that you need to allow room for links and hash tag categories (i.e. #blogging) within your 140 character limit. Shorten your links with URL shorteners such as bitly.com and don't use too many hash tags.

5 – Be Social

Twitter has a huge active community of people on it, so interact with people and get your name out there. Whatever your niche, get involved with the people interested with it. Make friends, ask questions, chat, share ideas, re-tweet others, etc. You can't expect to grow your number of followers without being social.

It always amazes me when I get followed by someone that has never tweeting anything! They may be following several thousand people, but have never bothered to interact with any of them. Now this is fine if you only have a small interest in Twitter, but for someone who is promoting there own website/business, this is like shooting yourself in the foot.

You can not expect to grow followers and build a brand without interacting!

6 – Listen To What Your Followers Are Saying

I love Twitter for all the reasons on this list, but by far my favourite and probably most useful is how it can be used to improve your existing business. Think of it as an amazing tool for conducting market research with millions of users, and its all completely FREE!!!

You can get instant reaction from your followers, so you can see what is working and what isn't. Ask them what they like about your website, what they don't like, what they would like to see in the future, etc. What ever aspect you want to learn about, you can ask your followers.
Just make sure you listen to what they say! After all, it's pointless getting all this valuable information if you don't intend on acting upon it.

7 – Talk To People

Sounds simple… and it is, but you would be surprised how many don't do this. Twitter is full of people having conversations, with plenty of useful information. The key is to get chatting to people, ask questions, respond to other peoples questions, and generally interact with others.

8 – Be Open & Honest

Whether talking about your business or life in general, honesty is always the best policy. People are smart, it's easy to tell when someone is talking a load of nonsense, or trying to sell you something "vital" that clearly you don't need. This only results in loosing business.
Be open and honest about your business. Be honest about who you are and what you are talking about. Trust is a vital part of life, if people have trust in you they are much more likely to listen to what you have to say and do business with you.

Always be honest whilst on Twitter. If you happen to find something that you found interesting, or which you think your Twitter followers would like, then Tweet it and tell them about it. Similarly if you find something that you dislike, then again tell people about it. Your followers may not agree with everything that you say, but in the end they will value your open and honest opinions, which is much better in the long run!

9 – Customise Your Twitter Background

You can upload a customised Twitter background for your profile. This lets anyone that visits your Twitter profile to see your customised background.

This can help you stand out from the crowd. Include your website logo, URL address, product promotions, event dates, etc. Check out my custom Twitter background @matt_oit

10 – Useful Twitter Tools

As I have said, Twitter is a great tool for promoting your website, but you need to remember to spend time working on your site and not spend all day Tweeting. Thankfully there are plenty of tools that you can use to make life a little easier.

You can use online tools to automate things like following & un-following people, scheduling Tweets, thank people for following you, etc. Some of the best that I use are 'Tweet Adder', 'HootSuite' & 'MarketMeTweet'

I find that scheduling a few tweets at night helps to promote my site to people on the other side of the world. Just think of all the people online who could be reading your valuable content whilst you are asleep!
Contributor
This is a guest post by Matt Smith. Matt runs his own blog 'OnlineIncomeTeacher' which teaches people how they can earn money online and set up their own website/blog. You can follow him on Twitter @matt_oit