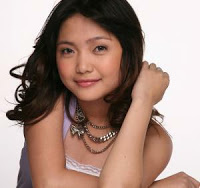 Here's a top10 list enumerating Charice's career milestones, which readers may be interested in, but may not be aware of.
You just can't keep a good talent down. Years before her successful debut on the second season of the US hit TV musical series "Glee", singing sensation Charice was already wowing crowds and silencing critics who could not believe that a little girl could have such a big voice.
As Charice opens a new chapter in her life as a cast member of "Glee", abs-cbnNEWS.com takes a look back at some of the defining moments in Charice's career. The top 10 defining moments in Charice's career:
1 – 'Little Big Star' Philippines (First Local Recognition)

It was in 2005 when Filipinos first heard the name Charice Pempengco when she joined ABS-CBN's singing contest "Little Big Star." Charice was eliminated after her first performance but was later called back as a wild card contestant. In the grand finals, she landed third behind Gian Barbarona and champ Sam Concepcion.
2 – 'Star King' South Korea (First International Recognition)

Two years after making her mark on "Little Big Star", Charice got a boost of sorts through an unexpected source. Dave Dueñas or Falsevoice decided to upload videos of some of Charice's performances on YouTube. The videos received over 13 million hits, making her a YouTube singing sensation.
All that Web buzz caught the attention of the people behind the Korean talent show "Star King". They then invited her to perform live on their show. Charice performed the "Dreamgirls" hit song "And I'm Telling You" on "Star King", wowing the audience that included Korean boy band Super Junior.
3 – Ellen Degeneres Warner Bros. (First appearance on US TV)

Almost two months after her "Star King" guesting, popular US TV host Ellen Degeneres extended an on-air invitation to Charice to come to sing in her show after seeing her YouTube videos.
In December 2007, Charice flew to the US with her mother, Racquel Pempengco, and performed Whitney Houston's "I Will Always Love You" and the "Dreamgirls'" hit "And I'm Telling You" in front of an appreciative studio audience. Charice got an iPod from Ellen and something bigger, her first taste of fame before a US audience.
4 – Oprah Winfrey Show (The Real Life Fairy-Godmother)

After appearing on Degeneres's show, Charice was invited by entertainment icon Oprah Winfrey to perform on "The Oprah Winfrey Show" for its May 12, 2008 episode titled "World's Smartest Kids."
In the episode, Charice wowed Winfrey and the audience by performing Whitney Houston's "I Have Nothing." After that episode, Winfrey contacted her good friend, international musician-producer David Foster, to see if he could help Charice get started on a recording career.
Charice's first meeting with Winfrey cemented her claim to fame especially after the latter dubbed her as "the most talented girl in the world."
In June 2010, Winfrey became the real life godmother of Charice when the teener was baptized as a Catholic.
5 – David Foster Las Vegas (The Mentor)

Charice joined the benefit concert "Hitman: David Foster and Friends" at the Mandalay Bay in Las Vegas on May 23, 2008. If not for Foster, Charice would not have had the chance to meet international artists like Andrea Boccelli and Josh Groban.
In a previous interview, Charice said she considers Foster as her second father.
6 – Josh Groban and Andrea Bocelli Italy (The Concerts)

World-renowned tenor Andrea Bocelli invited Charice to his hometown in Tuscany, Italy to perform. Charice dazzled thousands of Italians during the birthday concert of Bocelli at the Theater of Silence of Lajatico in Tuscany on July 20, 2008.
Charice also earned praise from international star Josh Groban. Groban said Charice has one of the most beautiful voices he has ever heard. Charice and Groban are regular performers or "David Foster and Friends" shows since they met on Foster's May 23, 2008 concert.
7 – Celine Dion New York (The Remarkable Duet)

Charice's second guesting on Oprah's show was especially memorable. In that episode, Charice wept after her idol, Celine Dion, personally invited her to be part of her concert in New York.
On September 15, 2009, Charice performed with Dion at the latter's concert in Madison Square Garden. People praised Dion for letting Charice shine as they performed Dion's No. 1 single "Because You Loved Me." Charice's performance drew raves from some New York dailies.
8 – 'The Paul O'Grady Show' (UK) and 'Good Morning America' (US) (TV Appearances)

Charice boosted her international career when she appeared on various international TV programs like UK's hit TV show "The Paul O'Grady Show" on April 8, 2008. For the first time in the history of the show, the audience gave a standing ovation to a visiting singer. "The Paul O'Grady Show" is a daily one-hour show broadcast every afternoon in the United Kingdom to showcase world-class talents and world record breakers.
In November 2008, Charice performed on America's top-rating morning show "Good Morning America." She appeared on the show to promote David Foster's new CD-DVD "Hitman: David Foster & Friends." Charice is one of several performers featured in the album, along with music icons Kenny G, Michael Buble, Josh Groban, Brian McKnight, Katharine McPhee, Andrea Bocelli and Dion.
9 – 'Alvin and The Chipmunks' 20th Century Fox (First International Cameo Role)

Hollywood comes a calling. Charice played a bit role in "Alvin and The Chipmunks: The Squeakquel," adding the film role to her list of accomplishments.
In the movie, Charice plays one of the chipmunks' rivals in a talent competition. The songstress sang Alicia Keys' "No One" in the film distributed by 20th Century Fox.
In a previous interview, Charice said the casting crew was impressed by her ability to modulate her voice to mimic that of a chipmunk. Reports also said that the director saw her performance on "The Oprah Winfrey Show" and was blown away by her voice.
10 – 'Note to God' (Launch at Oprah), 'Pyramid' (The Hits)

Charice proved she's not just good at singing other people's songs. Her first international single "Note To God", written by Dianne Warren and produced by Foster, debuted on "The Oprah Winfrey Show" in May 2009.
On May 11, 2010, a day after turning 18, she promoted the album's second single "Pyramid" also on the same show.
Reference/Source: tipakan.com by Ismael J. Castillo [Sep 30, 2010]