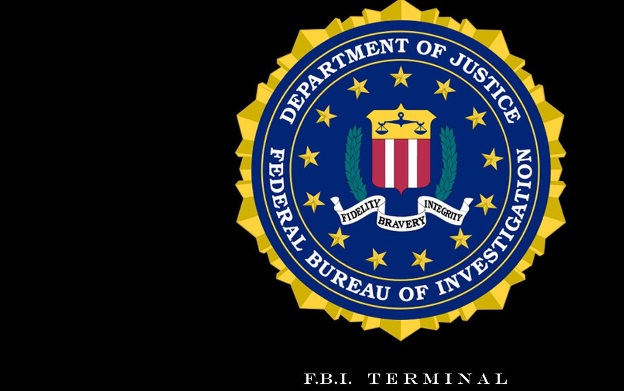 The following contains current and historical information for internal and external distribution. This information is based on FBI records and is updated by the Investigative Publicity and Public Affairs Unit, Office of Public Affairs.
The FBI's "Ten Most Wanted Fugitives" list has been in existence since March 14, 1950. A reporter for the International News Service (the predecessor to United Press International) asked the Bureau for the names and descriptions of the "toughest guys" the Bureau would like to capture. The resulting story generated so much publicity and had so much appeal that late FBI Director J. Edgar Hoover implemented the "Ten Most Wanted Fugitives" program. The first person to be placed on the list was Thomas James Holden, wanted for the murder of his wife, her brother, and her stepbrother.
Since its inception, 494 fugitives have been on the Top Ten list, and 464 have been apprehended or located. Some interesting facts about the program are:
152 fugitives have been captured/located as a result of citizen cooperation.
Two fugitives were apprehended as a result of visitors on an FBI tour.
The shortest amount of time spent on the "Top Ten" list was two hours, by Billy Austin Bryant in 1969.
The longest amount of time spent on the "Top Ten" list is over 26 years by Victor Manuel Gerena.
Nine fugitives were arrested prior to publication and release, but are still considered as officially on the list.
The oldest person to be placed on the list was 69-year-old James J. Bulger, who was added in August of 1999.
This program relies heavily on the assistance of citizens and the media. Publicity from coast to coast and around the world is important. Public-spirited television programming, such as FOX network's America's Most Wanted: America Fights Back, provides nationwide publicity.
The FBI is offering rewards for information leading to the apprehension of the Ten Most Wanted Fugitives. Select the images of suspects to display more information.
1 – GLEN STEWART GODWIN

Unlawful Flight to Avoid Confinement – Murder, Escape

REWARD: The FBI is offering a reward of up to $100,000 for information leading directly to the arrest of Glen Stewart Godwin.

Glen Stewart Godwin is being sought for his 1987 escape from Folsom State Prison in California, where he was serving a lengthy sentence for murder. Later in 1987, Godwin was arrested for drug trafficking in Puerta Vallarta, Mexico. After being convicted, he was sent to a prison in Guadalajara. In April of 1991, Godwin allegedly murdered a fellow inmate and then escaped five months later.

Godwin is fluent in Spanish and may be traveling throughout Central and South America, and Mexico. He is thought to be involved in narcotics distribution.

2 – ROBERT WILLIAM FISHER


Unlawful Flight to Avoid Prosecution – First Degree Murder (3 Counts), Arson of an Occupied Structure

REWARD: The FBI is offering a reward of up to $100,000 for information leading directly to the arrest of Robert William Fisher.

Robert William Fisher is wanted for allegedly killing his wife and two young children and then blowing up the house in which they all lived in Scottsdale, Arizona in April of 2001.

Fisher is physically fit and is an avid outdoorsman, hunter, and fisherman. He has a noticeable gold crown on his upper left first bicuspid tooth. He may walk with an exaggerated erect posture and his chest pushed out due to a lower back injury. Fisher is known to chew tobacco heavily. He has ties to New Mexico and Florida. Fisher is believed to be in possession of several weapons, including a high-powered rifle

3 – EDUARDO RAVELO

Engaging in the Affairs of an Enterprise, Through a Pattern of Racketeering Activities; Conspiracy to Conduct the Affairs of an Enterprise, Through a Pattern of Racketeering Activities; Conspiracy to Launder Monetary Instruments; Conspiracy to Possess Heroin, Cocaine and Marijuana with the Intent to Distribute

REWARD: The FBI is offering a reward of up to $100,000 for information leading directly to the arrest of Eduardo Ravelo.

Eduardo Ravelo was indicted in Texas in 2008 for his involvement in racketeering activities, conspiracy to launder monetary instruments, and conspiracy to possess heroin, cocaine and marijuana with the intent to distribute. His alleged criminal activities began in 2003.

Ravelo is known to be a Captain (Capo) within the Barrio Azteca criminal enterprise and is allegedly responsible for issuing orders to the Barrio Azteca members residing in Juarez, Mexico. Allegedly, Ravelo and the Barrio Azteca members act as "hitmen" for the Vicente Carrillo Fuentes Drug Trafficking Organization and are responsible for numerous murders. Ravelo has ties to Mexico and El Paso, Texas. He may have had plastic surgery and altered his fingerprints

4 – ALEXIS FLORES


Unlawful Flight to Avoid Prosecution – Kidnapping, Murder

REWARD: The FBI is offering a reward of up to $100,000 for information leading directly to the arrest of Alexis Flores.
Alexis Flores is wanted for his alleged involvement in the kidnapping and murder of a five-year-old girl in Philadelphia, Pennsylvania. The girl was reported missing in late July of 2000, and later found strangled to death in a nearby apartment in early August of 2000.
Flores has ties to Honduras.

5 – SEMION MOGILEVICH

Fraud by Wire; RICO Conspiracy; Mail Fraud; Money Laundering Conspiracy; Money Laundering; Aiding and Abetting; Securities Fraud; Filing False Registration With the SEC; False Filings With the SEC; Falsification of Books and Records

REWARD: The FBI is offering a reward of up to $100,000 for information leading directly to the arrest of Semion Mogilevich.

Semion Mogilevich is wanted for his alleged participation in a multi-million dollar scheme to defraud thousands of investors in the stock of a public company incorporated in Canada, but headquartered in Newtown, Bucks County, Pennsylvania, between 1993 and 1998. The scheme to defraud collapsed in 1998, after thousands of investors lost in excess of 150 million U.S. dollars, and Mogilevich, thought to have allegedly funded and authorized the scheme, was indicted in April of 2003.

Mogilevich may wear facial hair to include a moustache. He is known to be a heavy smoker. Mogilevich has his primary residence in Moscow, Russia. He is known to utilize a Russian passport, but may also possess Israeli, Ukrainian, and Greek passports.

6 – JOE LUIS SAENZ

Unlawful Flight to Avoid Prosecution – Murder, Kidnapping, Rape, Parole Violation

REWARD: The FBI is offering a reward of up to $100,000 for information leading directly to the arrest of Joe Luis Saenz.

On July 25, 1998, Joe Luis Saenz allegedly shot and killed two rival gang members in Los Angeles. Less than two weeks later, on August 5, 1998, Saenz allegedly kidnapped, raped, and murdered his girlfriend. Saenz allegedly murdered a fourth victim in October of 2008 in Los Angeles County.

Saenz is believed to work for a Mexican drug cartel, and is known to

travel

between the United States and Mexico. He may have removed his tattoos with a laser. He has reportedly made previous statements indicating plans to kill a police officer upon his arrest. He is believed to always carry a weapon.

7 – USAMA BIN LADEN

Murder of U.S. Nationals Outside the United States; Conspiracy to Murder U.S. Nationals Outside the United States; Attack on a Federal Facility Resulting in Death

REWARD: The Rewards For Justice Program, United States Department of State, is offering a reward of up to $25 million for information leading directly to the apprehension or conviction of Usama Bin Laden. An additional $2 million is being offered through a program developed and funded by the Airline Pilots Association and the Air Transport Association.

Usama Bin Laden is wanted in connection with the August 7, 1998, bombings of the United States Embassies in Dar es Salaam, Tanzania, and Nairobi, Kenya. These attacks killed over 200 people. In addition, Bin Laden is a suspect in other terrorist attacks throughout the world.

Bin Laden is the leader of a terrorist organization known as Al-Qaeda, "The Base". He is left-handed and walks with a cane.

(LAST UPDATE May 3, 2011)
On May 1, 2011, in Washington, D.C. (May 2, Pakistan Standard Time), U.S. President Barack Obama announced that Osama bin Laden had been killed by "a small team of Americans" acting under Obama's direct orders, in a covert operation in Abbottabad, Pakistan, about 50 km (31 mi) north of Islamabad. It had been believed by some that bin Laden was hiding near the border between Afghanistan and Pakistan's Federally Administered Tribal Areas, but he was actually found 100 miles away in a million-dollar, three-story mansion in Abbottabad[154] at 34°10′9″N 73°14′33″E. Bin Laden's mansion was located .75 miles (1.21 km) southwest of the Pakistan Military Academy (Pakistan's "West Point"). Google Earth maps show that the compound was not present in 2001, but was present on images taken in 2005.
According to U.S. officials, a team of 20–25 U.S. Navy SEALs from the Naval Special Warfare Development Group (SEAL Team Six), under the command of the Joint Special Operations Command and working with the CIA stormed bin Laden's compound in two helicopters. Bin Laden, three other men, and a woman were killed in a firefight in which U.S. forces did not experience any injuries or casualties. In his broadcast announcement, President Obama said that U.S. forces "took care to avoid civilian casualties." Among the others killed were one of bin Laden's sons, a man described as a courier, and the courier's brother. Four years of surveillance of the courier led to the intelligence which made the raid possible. It was reported that the courier was the owner of the compound where the assault took place. John Brennan, the White House anti-terrorism chief, said that the woman that was killed was one of bin Laden's four wives and was being used as a human shield at the time. Two other women, who were also used as shields, were injured during the raid. According to one U.S. official, the attack was carried out without the knowledge or consent of Pakistani authorities. In contrast, agents of the Pakistani Inter-Services Intelligence agency (ISI) said it was a joint operation.
DNA from bin Laden's body, compared with DNA samples on record from his dead sister's brain confirmed bin Laden's identity the following day, according to assertions to ABC News by unnamed sources. The 193 cm long body was recovered by the U.S. military, and was in its custody until his body was buried in the North Arabian Sea from the USS Carl Vinson according to Islamic traditions. One U.S. official stated that "finding a country willing to accept the remains of the world's most wanted terrorist would have been difficult." MSNBC reported, "There also was speculation about worry that a grave site could have become a rallying point for militants."
The U.S. State Department issued a "worldwide caution" for Americans following bin Laden's death, and U.S diplomatic facilities everywhere were placed on high alert, a senior U.S official said. Crowds gathered outside the White House and in New York City's Times Square to celebrate bin Laden's death. In Pakistan, some people were dismayed that Pakistan has lost its sovereignty.

8 – JASON DEREK BROWN

Unlawful Flight to Avoid Prosecution – First Degree Murder, Armed Robbery
REWARD: The FBI is offering a reward of up to $100,000 for information leading directly to the arrest of Jason Derek Brown.
Jason Derek Brown is wanted for murder and armed robbery in Phoenix, Arizona. During November of 2004, Brown allegedly shot and killed an armored car guard outside a movie theater and then fled with the money.
Brown speaks fluent French and has a Masters Degree in International Business. He is an avid golfer, snowboarder, skier, and dirt biker. Brown enjoys being the center of attention and has been known to frequent nightclubs where he enjoys showing off his high-priced vehicles, boats, and other toys. He has been described as possibly having bisexual tendencies.
Brown has ties to California, Arizona, and Utah. In the past, he has traveled to France and Mexico. Additionally, he may be in the possession of a Glock 9mm and a .45 caliber handgun.

9 – JAMES J. BULGER

Racketeering Influenced and Corrupt Organizations (RICO) – Murder (19 Counts), Conspiracy to Commit Murder, Conspiracy to Commit Extortion, Narcotics Distribution, Conspiracy to Commit Money Laundering; Extortion; Money Laundering
REWARD: The FBI is offering a $2,000,000 reward for information leading directly to the arrest of James J. Bulger.
James J. Bulger is being sought for his role in numerous murders committed from the early 1970s through the mid-1980s in connection with his leadership of an organized crime group that allegedly controlled extortion, drug deals, and other illegal activities in the Boston, Massachusetts, area. He has a violent temper and is known to carry a knife at all times.
Bulger is an avid reader with an interest in history. He is known to frequent libraries and historic sites. Bulger may be taking heart medication. He maintains his physical fitness by walking on beaches and in parks with his female companion, Catherine Elizabeth Greig. Bulger and Greig love animals. Bulger has been known to alter his appearance through the use of disguises. He has traveled extensively throughout the United States, Europe, Canada, and Mexico.

10 – VICTOR MANUEL GERENA


Bank Robbery; Unlawful Flight to Avoid Prosecution – Armed Robbery; Theft From Interstate Shipment
REWARD: The FBI is offering a reward of up to $1 million for information leading directly to the arrest of Victor Manuel Gerena.
Victor Manuel Gerena is being sought in connection with the armed robbery of approximately $7 million from a security company in Connecticut in 1983. He allegedly took two security employees hostage at gunpoint and then handcuffed, bound and injected them with an unknown substance in order to further disable them.
The official FBI Ten Most Wanted Fugitives list is maintained on the FBI website. This information may be copied and distributed, however, any unauthorized alteration of any portion of the FBI's Ten Most Wanted Fugitives posters is a violation of federal law (18 U.S.C., Section 709). Persons who make or reproduce these alterations are subject to prosecution and, if convicted, shall be fined or imprisoned for not more than one year, or both.
Reference/Source: fbi.gov
Reference/Source: Wikipedia.org