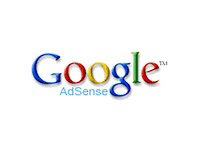 Are you placing google adsense ads on your website? This Top10 List is a must read for those who are using adsense. The Do's and Dont's below will help you from getting your google account suspended or closed. The google adsense ad tips below are not limited to this page. henspark.com highly encourage all users to read the google adsense terms and conditions in addition to this Top10 list.
Combined Google Adsense's Do's and Don'ts:
Our Google Adsense Dont's List:
1 – Do not click on your own google ads via your website and not to encourage your friends, family or other viewers to click on your google adsense ads!
2 – Do not display more than 3 google ads per page!
3 – Do not put google adsense ads on restricted websites or web pages or not to put your google ads on somebody else's website. (Unless they are trusted websites)
4 – Do not think that google will reinstate your adsense account.
5 – Do not tamper with the google ad code that google provides for you.
Our Google Adsense Do's List:
6 – Do place a privacy policy statement on your website and read all of the rules to placing ads on your website!
7 – Do research on placing adsense ads on your websites!
8 – Add Good quality content to your site, your Google Adsense ads will relate to your content.
9 – Get Targeted visitors so that you can earn more from google adsense.
10 – Place your Ads at the right places on your website. #1 tip (on the top potion of your website)
You must read all of the terms and agreements while you are applying for a google adsense account. We know that it may be hard to read and review all of the guidelines, but it is worth it in the long run. Once your google account is froze, it is really hard to re-open it and We say "Good luck with that"!