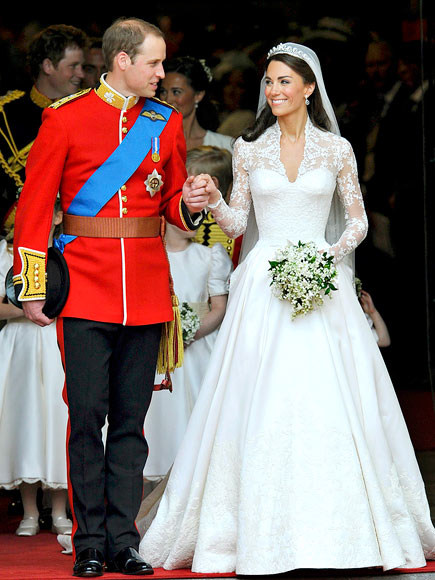 Aside from the fact that June is the month where we have the longest day and the shortest night, it is also known as the wedding month. Based on my own opinion, most couples tend to get married during this rainy season as the rain is believed to shower bountiful blessings for the newly wed.
For this year, we have already stepped into this so-called wedding month and I'm pretty sure that most couples out there have already chosen their wedding dates. Yes, it is indeed pretty exciting to see couples march down the aisle wearing their fashionable wedding gowns or outfits and seeing them in their romantic photographs which remind us of how sweet and willing they are to love and cherish each other even when grow older. Of course, who would not forget taking-in enticing foods served by food caterers on the wedding reception? All of these things are what the couple should consider in order to come with a successful so called "wedding of the century". What we have on this article is a citation of the 10 most memorable wedding (from the earliest to the most recent) wedding ceremonies that has ever happened within the century. So, buckle up your seatbelts and get ready to be enticed by these wedding ideas.
1 – Angelina Jolie and Brad Pit Wedding (2012)

They haven't been married yet but after 8 years of being engaged, news articles say that they have already declared the intentions to get married. At the moment, I believe that the couple is indeed planning for either an open wedding or another private wedding. We actually do not know if they are going to have a very grand event or a typical simple and secret event which is meant to be attended by some of their special friends and relatives. The fact they, their marriage puzzles most of the people, this puts them into the number 1 spot for the wedding of the century.

2 – Wedding of Prince William and Catherine Middleton (April 29, 2011)

Dubbed as the ultimate wedding of the century this most talked about wedding of British Royalty Prince William to commoner Kate Middleton happened at Westminster Abbey in London. The fame and honor of a Royal Blood getting married to a commoner made this occasion a part of world history. Everyone all around the world tuned into their televisions while others went to see the actual wedding. Despite the fact that they were public figures, sources indicated that the event was not a state occasion. This means that there were only few people who became part of the event. The wedding ceremony itself was based on a typical royal wedding were the bride has to wear a gown that has to look traditional. The royal wedding gown design and designer has been kept private and only revealed on the wedding day itself. The groom on the other hand wore the traditional military uniform as a sign of his position in the society. For the food, they were made up of special menu that were only meant to be cooked by the royal chef himself.

3 – John Estrada and Priscilla Meirelles Wedding (March 28, 2011)

Here is a perfect example a dream beach wedding for a bride. The couple had their romantic wedding on top of a hill as they overlook the sea at Thunderbird Resort in Poro La union. Illuminating the sunset with colors of lime green and purple, the wedding ceremony became a mixture of the eastern and western culture. Eastern in the sense Priscilla, a beauty queen model came from Brazil and John, a showbiz personality if from the Philippines. Inspired by the bride's perfect taste for fashion, she picked Randy Ortiz to design hers and the groom's outfit.

4 – Katie Price and Alex Reid Wedding (February 2, 2010)

The glamour girl and martial artist wedding was indeed quickie. This is what made their wedding to become part this Top 10 list. The 22 minute wedding ceremony happened at marriage chapel at the Wynn Hotel Lat Vegas. Despite the fact that Price was a media personnel there were only few people who were in her wedding because according to them the privacy of their wedding symbolizes their genuine love to each other.

5 – Mar Roxas and Korina Sanchez Wedding (October 27, 2009)

If other personalities' wedding were made special by keeping it in private, theirs was another story. The wedding was held open to the public were people could them march down the aisle of Sto. Domingo Church in Manila. Touched with a sense of Filipinism, well known politician Mar Roxas and famous News anchor Korina Sanchez decorated the church with Korina's choice of the Local sampaguita, rosal and white roses. Their choice of menu for the reception also consisted of authentic Filipino dishes such as pandesal and kesong Puti.

6 – Ryan Agoncillo and Judy Ann Santos Wedding (April 28, 2009)

Their wedding was an example of an ideal surprise wedding. The couple gave a very unique invite to their guests accompanying a slipper without pair. It indicated in the text that in order to look for the other pair, the invited guest has to attend a very special event. Another idea that made such event been dubbed as one of the weddings of the century was because of its unusual time, unique setting and casual atmosphere. The wedding happened in a church having Fr. Tito Caluag (a very close priest to them) as officiating person. The reception took place in the beach and their motif was pure white.

7 – Tom Brady and Gisele Bündchen Wedding (February 27, 2009)

The Football hunk and the sexy Brazilian model privately got married in Sta. Monica California on the said day. After the wedding, they had a small get together in their home at Brentwood. Like any other Westernized events, the occasion was held private with strict security that guarded the place against paparazzi. It is not the glam of this Costa Rican inspired wedding that made this a "wedding of a century" but it was the hard headed photographers who tried to sneak through the bushes just to take photos of the said event. These photographers were caught by the security personnel and they fired a gunshot to warn them. The good thing about it was that no body from the 25 guests including Mr. and Mrs. Brady was hurt and that news says that they weren't even sure if everyone in the reception knew what has happened. On the brighter side of the event, Gisele wore a Dulce and Gabana long wedding gown with a 10 feet long trail.

8 – Evangeline Lourdes "Luli" Arroyo and Aloysuis Luigi Bernas' Wedding (November 5, 2008)

Is I think one of the most private wedding ceremonies that has ever happened in the history of the Philippines. Presidential Daughter Luli Arroyo, finally said "I do" to her fiancé on one Wednesday afternoon of November at St. Scholastica's Center for Spirituality Church in Tagaytay. This memorable event has been made very private by the couple as it was only attended by 26 guests including one male principal sponsor and 1 female principal sponsor. I guess, such event was very sweet and solemn as it has not been publicly shown and viewed by several people.

9 – Raymart Santiago and Claudine Barreto Wedding (March 30, 2006)

Despite several intrigues, this showbiz couple have hurdled all of them and successfully exchanged their vows through an open-air Christian Wedding held at Tagaytay Highlands in Tagaytay City. What made this wedding unique is the fact that it was a garden wedding and choosing a wedding venue in a highland such as Tagaytay is indeed remarkable. It is also said to be practical as the guests would no longer have to travel from one place to another just to move into the reception venue. Claudine and Raymart's wedding had a touch of practicality. It was practical in the sense that it was an extremely exclusive affair with just limited number of guests who were invited. In addition, this event has become an avenue for a partial ceasefire between the two competing broadcasting companies (ABS- CBN and GMA) for they were both invited to become part of the wedding. Resplendent in an off-shoulder gown by Randy Ortiz, Claudine gingerly walked on the red carpet lined with flowers imported from Holland, blushing like all brides.

10 – Lea Salonga and Robert Chien Wedding (January 10, 2004)

Aside from the fact that Leah Salonga is an internationally acclaimed performer, her wedding with Robert Chen has been anticipated by most people around the globe. Having been engaged for one and a half year, they finally decided to tie the knot at Our Lady of the Angels Cathedral and the reception took place at The Millennium Biltmore Hotel. What made this wedding ideal is the fact that their wardrobes were designed by calibrated designers. Monique Lhuillier, who personally designed Leah's fashionable wedding gown, created a garment that accurately depicted Leah's personality. The wedding ceremony was also perfect as it was a fusion of the western and Filipino culture as the traditional Filipino Candle; Veil and Cord traditions were incorporated. The logistics went well with Leah's choice of deep cranberry and ivory with subtle gold accents for the elegant winter wedding motif. During the reception, the buffet table was filled with superb menu such as butternut squash soup, pear and walnut salad, an entrée choice of fresh sea bass or filet mignon and citrus cheesecake for dessert.
So, to all of the couples out there who plan to have their dream wedding successful, bear in mind that events such as wedding ceremonies need not to be expensive to be dubbed as wedding of the year. What matters most is that your identity and personality depicts the wedding ceremony which you would want to happen. Take inspiration from these 10 Famous wedding events of the century and you would surely love to go back and remember that wonderful day when you said "I do".