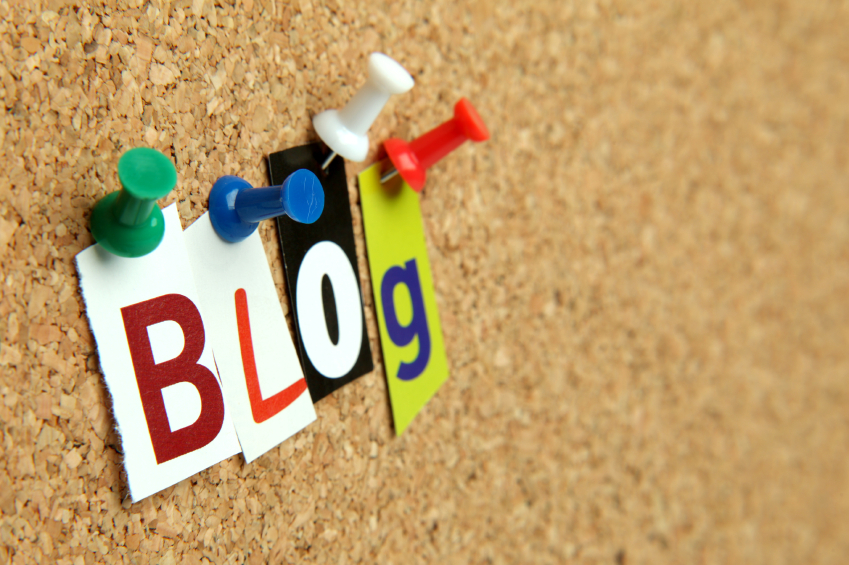 Few years back, blogs are created, seen and categorized as an online journal or diary of an individual person. It is something like a personal diary gone digital because of the newest technology. But today, things have changed. Blogs are now created and being used more than that "personal purpose"
I can bravely say that blogs are taking the World Wide Web by storm. It's now replacing the traditional web pages or static HTML websites that used to be the norm of the internet. The ease of use and creation, dependability, maintenance and overall functionality of blogs over the traditional static websites are what putting them into the top.
Businesses, politicians, big brands, celebrities, musicians and whoever wants to set up their name around the internet uses blogs to communicate and update their fans, supporters or followers. Even activists use this online platform to send out their message across their nation. We've seen it being fully utilized with success at some countries around the globe. Teachers and educators, on the other hand uses this powerful system to speed up the process of their teaching and relaying information among their students.
As you can see, blogs do serve different purposes depending on who uses it. But one thing is for sure, its pretty powerful and efficient tool to reach out to large number or group of people and speed up the process of relaying information and news.
Speaking of being a powerful and efficient tool, it doesn't mean that when you put up a blog, readers will flock in to your domain to read and view the stuff you wrote. It doesn't work like that. You have to put up some work on your content, your promotion and build credibility and trust for it and even at your name as the owner and writer of your platform. Unless you are a household name or authority blogger or writer, you won't need much of that promotion because your name is already a powerful one to drive visits and traffic to your blog.
You might ask what it takes to become a powerful blogger or writer. For me, it all boils down your background, the years of experience you have in the field and of course the stuff and information you dishes out freely at your domain. If you are looking for authority and powerful bloggers or blogs, you can check out the following top 10 lists of the most powerful blogs (I ranked and choose them randomly according to my own judgment or preference). They can serve as your model or inspiration to become the kind of writer or blogger you ever dreamed of.
1 – HuffingtonPost

At every hot term or issue you will search online or via Google, I am quite sure HuffingtonPost will be in front of you. The domain itself is all over the web at almost each and every issue or news item known to mankind. With its huge following and subscribers, they are making a huge impact at the World Wide Web. HuffingtonPost do have almost 1 million likes on Facebook, 3 million followers on Twitter and have an Alexa traffic rank of 95 around the globe.
2 – TMZ

In terms of celebrity issues, may it be a gossip or with a hard evidence or proof, TMZ is the blog for you. Major news sites around the globe do pickup some of the latest news around the Hollywood or at the music industry by reading and subscribing at the said blog. They got this power and authority to deliver celebrity centered news and spread it virally in few minutes or so. TMZ now have almost 1.2 million likes of Facebook, 1.7 million followers on Twitter and Alexa global traffic rank of 584.
3 – PerezHilton


Because of his name, Perez Hilton's blog is receiving great hits all over the globe. Just like TMZ, this is a celebrity focused and centered news or gossip site. This is also one of those blogs who publish hot news item and issues that you can't probably find at any blog. PerezHilton.Com has 275k likes on Facebook, 6 million followers on Twitter and Alexa global rank of 1,301 as of this writing.
4 – Engadget

Engadget, being one of the many AOL properties manage by Arianna Huffington (owner of HuffingtonPost) is pretty influential and powerful in terms of newest technology and gadget that emerge. Although Engadget looks so simple and basic in terms of design, its one of those blogs that is a trusted and dependable source of any gadget related news and item. The blog have 600k Twitter followers, 230k Facebook likes and 441 Alexa traffic rank.
5 – Gizmodo


If you want to talk about a simply awesome tech blog, Gizmodo is one of the top ones. Its so simple, fast loading and the post they got are pretty influential for many tech enthusiasts. For sure their 516k Twitter followers and 500k Facebook fans are enjoying each and every bit of article they are posting at their blog. They got an Alexa traffic rank of 755.
6 – Mashable

I am quite sure you already know what Mashable posts are all about. Mashable is a household name in terms of making stuff go viral around the World Wide Web and the social media. With their new blog design, it became more interactive and really a good blog to visit from time to time. Mashable now have 1.1M Facebook likes, 3.2M Twitter followers and 326 traffic rank according to Alexa.
7 – Techcrunch

Want more tech and gadget news, Techcrunch is the one for you. With the blog's major influence in terms of newest technology and news stuff, it's one of the most trusted one by tech and gadget fans. Their 590 Facebook fans and 2.7M Twitter followers can't go wrong with this site. The domain got a 532 Alexa traffic rank.
8 – Gawker


If you are looking for a blog in terms of straightforward news with a bit of oddity sometimes, Gawker is the domain name you can trust. Although they sometimes include some stuff that is fetched from one of the above listed blogs, they also make sure that they have their original ones. Gawker got 260 Facebook likes, 262K Twitter followers and 1,078 Alexa rank.
9 – Lifehacker

I am one of the major fans of this blog. It features how to guides, top lists and awesome information that you can apply and use at your daily life. The domain name itself describes the blog better. It hacks your life and gives you simple tips and advice that can make a big difference. Lifehacker got 560K Facebook likes, 670K Twitter followers and 575 Alexa traffic rank.
10 – FailBlog

We all need fun and laughter from time to time. FailBlog is one of the best blog to get that entertainment from. You know they are quite influential when the post they got will make you like, tweet and share it among with your friends and followers. That's how and why their 520K Facebook fans and 55K Twitter followers got hooked up. By the way, this blog is now ranked 728 based on Alexa global traffic count.
I hope you enjoyed my 10 list of influential blogs. For sure you can pick up something with them in terms of making your blog an authority, powerful and influential one.