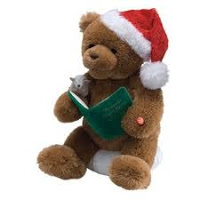 "Christmas is for children. But it is for grownups too. Even if it is a headache, a chore, and nightmare, it is a period of necessary defrosting of chill and hide-bound hearts." – Lenora Mattingly Weber, Extension.
Christmas is near, and usually children are the ones who are always excited during this season. Among the many countries in the world, the Philippines has the longest Christmas celebration. Imagine, Filipinos celebrate Christmas from September 1 up to the first week of January (three kings).It's really nice to be a Filipino, no wonder the Filipinos are among the happiest people on earth.
Anyway, before we go any further,we know children collect gifts every Christmas. There are times that we just give some money to avoid the pandemonium in crowded shopping malls, the kilometer length queque of shoppers, and the heavy traffic jam in Metro Manila streets. Despite of that, some Godparents still prefer to buy gifts for most children love material more than monetary gifts. For those who are still thinking of what to give to your Godchildren, here is the list of top ten Christmas gifts for Filipino kids:
1 – An electronic skateboard. This is perfect for children living in rural areas.

2 – Mancala game. This is also called "sungka" in the Philippines

3 – Radio-controlled toy vehicle. No doubt Race cars, trucks, or even helicopter are little boys top picks.

4 – Starter guitar set. Admit it, we Filipinos love music.

5 – Jump ropes and hoola hoops. Little girls like these games.

6 – Toy tops. They are fascinating for both Filipino whether they are boys and girls.

7 – Books. Let's have some investments on educational stuff.

8 – Razor carver

9 – DVDs. Disney movies (relatively animated and now, in 3D) are perfect for my "Inaanak"(God-Daughter/Son) and "Pamangkins"(Nephew).

10 – Fan-a traditional Filipino fan will be great!
I actually have a lot in my list but these are the top ten suggested gifts that will surely make the children happy. Furthermore, Filipino kids like the same things as children around the world, so, the above items can also be of help for non-Filipino gift givers.