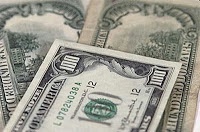 There is a lot to be learned about life, business and success from the world's billionaires. Many are well recognized and continually as lovely in the spotlight and a few are sternly secretive.
You'll probably asked yourself how to be a billionaire. Possibly, you've already read many posts concerning the ways on how a person can become not only a millionaire, but also a billionaire. You might like to know who these people are.
Here is the Forbes List 2011 Billionaires – Top 10:
1. Carlos Slim (Mexico) – $74 billion, telecommunications

Carlos Slim Helú (Spanish pronunciation: [ˈkaɾlos esˈlim eˈlu]; born January 28, 1940) is a Mexican business magnate and philanthropist who has at various times been noted as the richest person in the world. He is the chairman and CEO of telecommunications companies Telmex and América Móvil and has extensive holdings in other Mexican companies through his conglomerate, Grupo Carso SAB, as well as business interests elsewhere in the world.
América Móvil, which at 2010 was Latin America's largest mobile-phone carrier, accounted for around US$49 billion of his wealth by the end of 2010. His corporate holdings at February 2011 have been estimated at US$74 billion and from these estimates he is the wealthiest person in the world.
2. Bill Gates (USA) – $56 billion, Microsoft

William Henry "Bill" Gates III, (born October 28, 1955) is an American business magnate, philanthropist, author and is chairman of Microsoft, the software company he founded with Paul Allen. He is consistently ranked among the world's wealthiest people and was the wealthiest overall from 1995 to 2009, excluding 2008, when he was ranked third. During his career at Microsoft, Gates held the positions of CEO and chief software architect, and remains the largest individual shareholder with more than 8 percent of the common stock. He has also authored or co-authored several books.
Gates is one of the best-known entrepreneurs of the personal computer revolution. Although he is admired by many, a number of industry insiders criticize his business tactics, which they consider anti-competitive, an opinion which has in some cases been upheld by the courts. In the later stages of his career, Gates has pursued a number of philanthropic endeavors, donating large amounts of money to various charitable organizations and scientific research programs through the Bill & Melinda Gates Foundation, established in 2000.
Bill Gates stepped down as chief executive officer of Microsoft in January 2000. He remained as chairman and created the position of chief software architect. In June 2006, Gates announced that he would be transitioning from full-time work at Microsoft to part-time work and full-time work at the Bill & Melinda Gates Foundation. He gradually transferred his duties to Ray Ozzie, chief software architect and Craig Mundie, chief research and strategy officer. Gates' last full-time day at Microsoft was June 27, 2008. He remains at Microsoft as non-executive chairman.
3. Warren Buffett (USA) – $50 billion, Berkshire Hathaway

Warren Edward Buffett (pronounced /ˈbʌfɨt/; born August 30, 1930) is an American investor, industrialist and philanthropist. He is widely regarded as one of the most successful investors in the world. Often called the "legendary investor, Warren Buffett", he is the primary shareholder, chairman and CEO of Berkshire Hathaway. He is consistently ranked among the world's wealthiest people. He was ranked as the world's wealthiest person in 2008 and is the third wealthiest person in the world as of 2011.
Buffett is called the "Oracle of Omaha" or the "Sage of Omaha" and is noted for his adherence to the value investing philosophy and for his personal frugality despite his immense wealth. Buffett is also a notable philanthropist, having pledged to give away 99 percent of his fortune to philanthropic causes, primarily via the Gates Foundation. He also serves as a member of the board of trustees at Grinnell College.
4. Bernard Arnault (France) – $41 billion, LVMH

Bernard Arnault (born 5 March 1949) is a French businessman. He is the founder, chairman, and CEO of LVMH, a large luxury goods conglomerate consisting of over fifty luxury brands, including Louis Vuitton, Dior, and Fendi. According to Forbes Magazine, Arnault is the world's 4th and Europe's richest person, with a 2011 net worth of US$41 billion.
5. Larry Ellison (USA) – $39.5 billion, Oracle Corp

Lawrence Joseph "Larry" Ellison (born August 17, 1944) is an American business magnate, co-founder and chief executive officer of Oracle Corporation, a major enterprise software company. As of 2011 he is the fifth richest person in the world, with a personal wealth of $39.5 billion.
6. Lakshmi Mittal (India) – $31.1 billion, steel

Lakshmi Narayan Mittal (Hindi: लक्ष्मी मित्तल; born 15 June 1950) is an Indian steel magnate. He is the chairman and chief executive officer of ArcelorMittal, the world's largest steelmaking company.
Mittal is the second richest man in Europe and is presently the sixth richest in the world with a personal wealth of US$31.1 billion or £23.8 billion.He is the 44th most powerful person of the 68 most powerful people in the world. One out of 5 cars in the world is made up of the steel materials of his steel empire. His daughter Vanisha Mittal's marriage was the most expensive in the recorded history of the world.
He is a independent director of Goldman Sachs, member of the Board of Directors of European Aeronautic Defence and Space Company, World Steel Association, Foreign Investment Council in Kazakhstan, the International Investment Council in South Africa, the Investors' Council to the Cabinet of Ministers of Ukraine, the World Economic Forum's International Business Council, the World Steel Association's Executive Committee, the Presidential International Advisory Board of Mozambique and the International Iron and Steel Institute's Executive Committee.
He also presently serves as a board council member of the Prime Minister of India's Global Advisory Council of Overseas Indians. and members in the Advisory Board of the Kellogg School of Management, Executive Board at Indian School of Business and St. Xavier's College, Calcutta Alumni Association, London Chapter.
In 2006, Financial Times named him "Person of the Year". In 2007, Time magazine included him in their "100 most influential persons in the world".
7. Armancio Ortega (Spain) – $31 billion, retail

Amancio Ortega Gaona (born March 28, 1936) is a Spanish fashion entrepreneur. He is the founder, along with his then-wife Rosalía Mera, and chairman of the Inditex Group. He is ranked by Forbes as Spain's richest man; Europe's second richest man; and the seventh richest man in the world in 2011. He currently lives with his second wife in a discreet apartment building in the centre of A Coruña.
Ortega arrived at A Coruña, Spain, at the age of 14, due to the job of his father, a railway worker. Starting as a gofer in various shirt stores in A Coruña, Galicia, in 1972 he founded Confecciones Goa (his initials in reverse), which made bathrobes. In 1975 he opened the first store in what would grow into the enormously popular chain of fashion stores called Zara. He owns 59.29% of the Inditex group (Industrias de Diseño Textil Sociedad Anónima) which includes the brands Zara, Massimo Dutti, Oysho, Zara Home, Kiddy's Class, Tempe, Stradivarius, Pull and Bear/Often and Bershka and has more than 14,000 employees.
Ortega keeps a very low profile and there are practically no photographs of him (except from one photo published at the Inditex website). He refuses to wear a tie, and likes to dress in blue jeans and T-shirts. He is said to take a very active part in the production and design process in the company.
When he made a public appearance in 2000 – as part of the warm-up prior to floating his company on the stock market in 2001 – it made headlines in the Spanish financial press. However, he has never given an interview, and his secrecy has led to the publication of books such as Amancio Ortega: DE CERO A ZARA (From Zero to Zara).
Ortega, announced his imminent retirement from the fast-fashion giant Inditex, parent company of the Zara chain, stating that he will ask Inditex vice-president and CEO Pablo Isla to take his place at the helm of the textile empire.
8. Eike Batista (Brazil) – $30 billion, mining, oil

Eike Fuhrken Batista, more commonly Eike Batista or simply Eike (Governador Valadares, November 3, 1957), is a Brazilian business baron. He has founded companies in different business sectors, mainly in mining. He is the son of Eliezer Batista da Silva, a longtime head of mining company Vale. As of March 2011, he is the eighth richest person in the world.
9. Mukesh Ambani (India) – $27 billion, petrochemicals, oil and gas

Mukesh Dhirubhai Ambani (born on 19 April 1957) is an Indian business magnate is the current chairman and managing director of Reliance Industries, the largest private sector enterprise in India, a Fortune 500 company, and one of the largest private sector conglomerates in the world. His personal stake in Reliance Industries is 48%.
He is a member of the board of director of Bank of America Corporation and a present member of the international advisory board of Council on Foreign Relations.
In 2010, he was named among the most powerful people in the world by Forbes in its list of "68 people who matter most" As of 2011, he is the second richest man in Asia[11] and the ninth richest man in the world with a personal wealth of US$27 billion. In 2007, a strong rally in the Indian stock market and the appreciation of the Indian rupee boosted the market capitalisation of Reliance group companies, briefly making him the world's richest man. According to Forbes Magazine forecasts, he is expected to regain the title of the richest man in the world in 2014
10. Christy Walton (USA) – $26.5 billion, Wal-Mart

Christy Ruth Walton (born 1955) is the widow of John T. Walton, who was a son of Sam Walton, the founder of Wal-Mart. After John's death in June 2005, she inherited his fortune of $15.7 billion.
As of 2011, she is the 4th richest person in the United States according to Forbes Magazine and the 10th richest person in the world. As of March 2011, she had an estimated net worth of US$ 26.5 billion, the bulk of which comes from her shares in Wal-Mart, but also from First Solar, in which her late husband invested. She is currently the richest woman in the world.

She currently resides in Jackson, Wyoming and has one son, Lukas.