Lots of people are totally surprised upon learning that these two different looking girls are siblings, much more twin sisters.
If you will just look at their photos without knowing their story and family background, you might also not believe that they are real life twin sisters.
Meet Maria and Lucy Aylmer, the 100% non-identical twins who inherited different genes from their parents.
They are often mistaken as just regular friends who are the same age instead of twin sisters because of their totally different looks, skin color, and hair.
Maria has curly hair, dark skin and sparkling brown eyes. Lucy has straight ginger hair, fair complexion and deep blue eyes.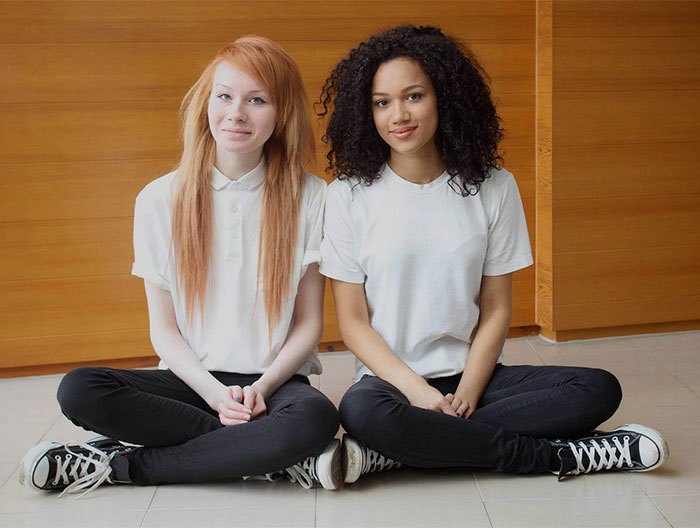 "No one ever believes we are twins because I am white and Maria is black," Lucy said in an interview. "Even when we dress alike, we still don't even look like sisters, let alone twins."
Their opposing look is a direct result of a mixed-race parentage. Their mother Donna, is half-Jamaican and their father Vince, is white.
The personalities and interests of Maria and Lucy are also quite different to each other. Maria studies law and psychology while Lucy studies art and design. Maria is a very outgoing person and Lucy was the shy one.
In one interview, Lucy said that one of the great things about having a twin who looks completely different is that people don't get confused about who is who.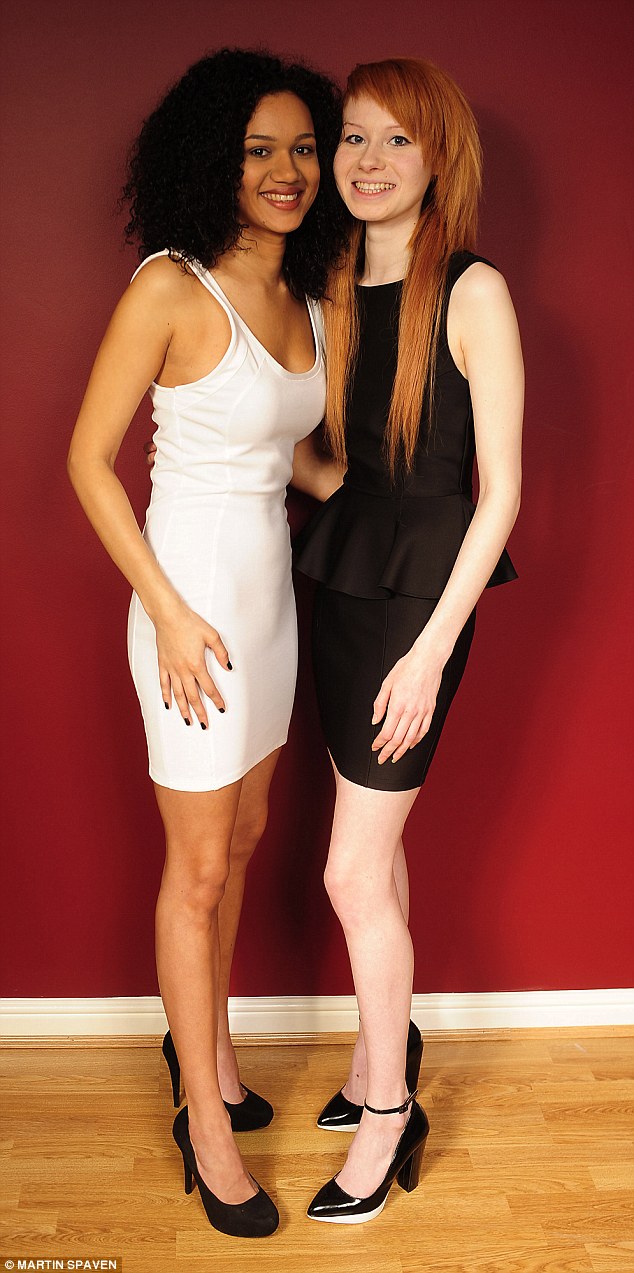 "We were in the same class at infant school, but no one ever had a problem telling us apart," Lucy said. "Most twins look like two peas in a pod — but Maria and I couldn't look more different if we tried. We don't even look like we have the same parents, let alone having been born at the same time."
According to the ladies, they have grown accustomed to being mistaken as just friends.

There are even instances when they have to produce their birth certificate just to prove that they are related to each other.

Maria and Lucy have three older siblings – George, Chynna and Jordan.

Their brothers and sisters have skin complexion which is in between theirs.

For more information about the twins, check out their video interview below.

Via DailyMail

[Contact or email us with your questions, comments or tips.]

<!-comments-button-->