Miss Universe is one of the most recognized, highly respected and publicized beauty pageants around the world.
It's one of the most important (if not the most important) beauty contest not only because of the prizes and awards at stake, but also because of the pride and glory the title can bring to the countries being represented by each and every candidates.
The Miss Universe pageant is now at its 65th edition and the competition will be held on January 30, 2017 in the Philippines (Mall of Asia Arena, Pasay, Metro Manila).
And before the pageant starts, let's take a look at some of the little known facts and amazing trivia about it.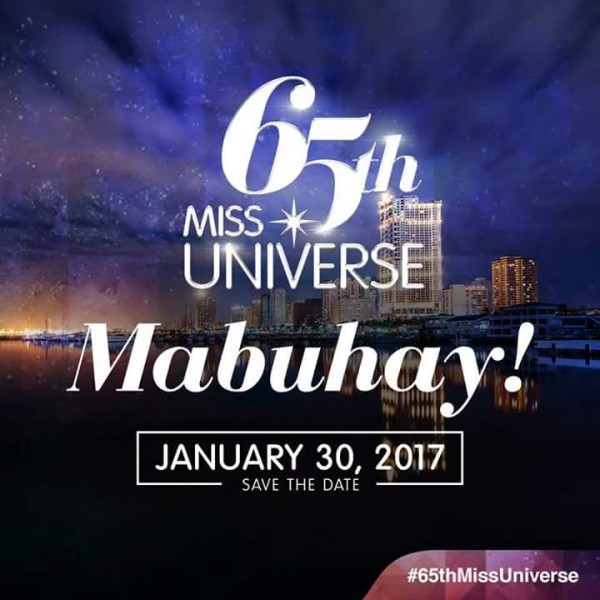 The Youngest and Oldest Miss Universe Winners

The oldest Miss Universe title holders are USA's Brooke Lee (Miss Universe 1997) and Philippines' Pia Wurtzbach (Miss Universe 2015) who both won the prestigious pageant at age of 26.

The youngest, on the other hand, is Finland's Armi Kuusela who won the very first edition of the pageant (Miss Universe 1952) at the age of 17.

She will be arriving in the Philippines too as a special guest of Miss Universe 2016.

The Tallest and Shortest Miss Universe Winners

Dominican Republic's Amelia Vega is, so far, the tallest title holder (Miss Universe 2003) at the height of 6'1".

The shortest, on the other hand is held by two beauty queens – Columbia's Luz Marina Zuluaga (Miss Universe 1958) and Thailand's Apasra Hongsakula (Miss Universe 1965). They are both measured at 5 foot 4 inches.

Back to Back, Consecutive Miss Universe Winners (Country)

In 2009, Venezuela created history by becoming the first and so far the only country to win the title consecutively (back-to-back).

Dayana Mendoza won the Miss Universe 2008 and she crowned her successor Stefania Fernandez who won the Miss Universe 2009 representing their beloved country.

Most Number of Titles (Crown Rankings)

So far, USA is on top of the list having 8 titles (1954, 1956, 1960, 1967, 1980, 1995, 1997, 2012) followed by Venezuela with 7 (1979, 1981, 1986, 1996, 2008, 2009, 2013), Puerto Rico with 5 (1970, 1985, 1993, 2001, 2006), Sweden with 3 (1955, 1966, 1984) and Philippines with 3 as well (1969, 1973, 2015).

The Only Miss Universe Who Did Not Finished Her Reign

Miss Universe 2002 winner, Oxana Fedorova of Russia, became the first and so far the only crowned winner of the pageant who officially did not finish her reign.

She was replaced by first runner-up Justine Pasek of Panama.

It wasn't clear whether Fedorova was fired (the official report) or chose to resign for unknown reason.

Now: Watch the latest updates from Miss Universe 2017.

Each of the 86 contestants will showcase a costume that represents their nation in an elaborate display of color and culture from around the world. Hosted by Nick Teplitz.

From the Mall of Asia Arena in Manila, all 86 contestants will compete in swimwear and evening gown in front of a panel of preliminary judges. The scores from the night's event along with an interview portion will help determine the Top 12 during the Miss Universe broadcast. The Preliminary Competition is hosted by Pia Wurtzbach and Derek Ramsay.

(via Wikipedia, Miss Universe Facebook, Miss Universe Official Website)

[Contact or email us with your questions, comments or tips.]

<!-comments-button-->