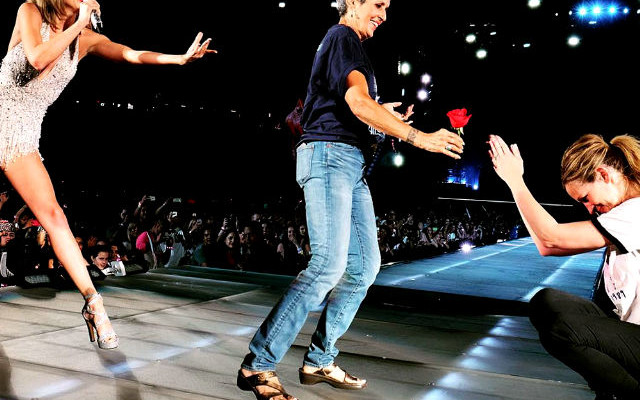 Have you seen the latest buzz on Taylor Swift's current 1989 tour?
Yes – we didn't expect the stunning Julia Roberts and Joan Baez to appear with her on stage.
Meanwhile, another turn of event takes place as new funny clip surfaced online showing a female comedian hilariously did a now-viral parody.
From the clip reported by Popsugar, the comedian named Lara Marie Schoenhals used the subject for her epic parody video, "Please welcome to the stage . . . ," in which she as Swift invites other random guests to the stage.
Now try not to laugh (and I dare you!) at the footage while Schoenhals welcomes people such as the "51 victims of Bill Cosby," "My two best friends, Gigi Hadid and the Blair Witch!" and "Samara from The Ring!"
As the comedian says, "What do you think of that, LA?!"
It's a lot of 'funny – ha-ha' then less 'funny – peculiar' girl.