Are you terrified of clowns? If not, this movie might make you!
Based on the novel by Stephen King, which was also a TV miniseries in the '90s, IT is now heading to the big screen for a remake.
This time, "Pennywise The Dancing Clown" is more scary and terrifying!
In a small town of Derry, Maine, a group of seven kids called the "Losers Club" encountered some form of evil entity that appears in various forms.
The entity primarily takes the shape of a demonic clown. Not knowing what to call this vicious creature, they referred to it as "It".
They believe that IT is responsible for the lost and murdered children in their neighborhood.
As for the first official teaser trailer, the 2:32 mini clip starts with 2 young kids creating a paper boat.
The scene then quickly jumps into a running kid with his yellow coat on.
The kid was following his paper boat being dragged away by the rushing water.
And when his paper boat fell into the sewer, he tried to look for it by peeking at the sewer but surprised with the sudden appearance of Pennywise.
Check out the full official teaser trailer below.
In the first IT shown on TV (1990 ABC Miniseries), Pennywise the clown was brought to life by Tim Curry and this time, it was Bill Skarsgard who is tasked to bring the scare tactics.
Director Andrés Muschietti is said to be making two films for this new movie. The two films echo the two parts of the original story.
The first part recounts the kids' scary encounters with Pennywise way back in 1989.
The second part follows their characters 30 years later, showing what happened to them and how Pennywise impacted their respective lives.
The first part recounts the terrifying experiences of the children in 1989.
The second part follows those same characters 30 years later as adults and how what happened to them continues to impact their lives.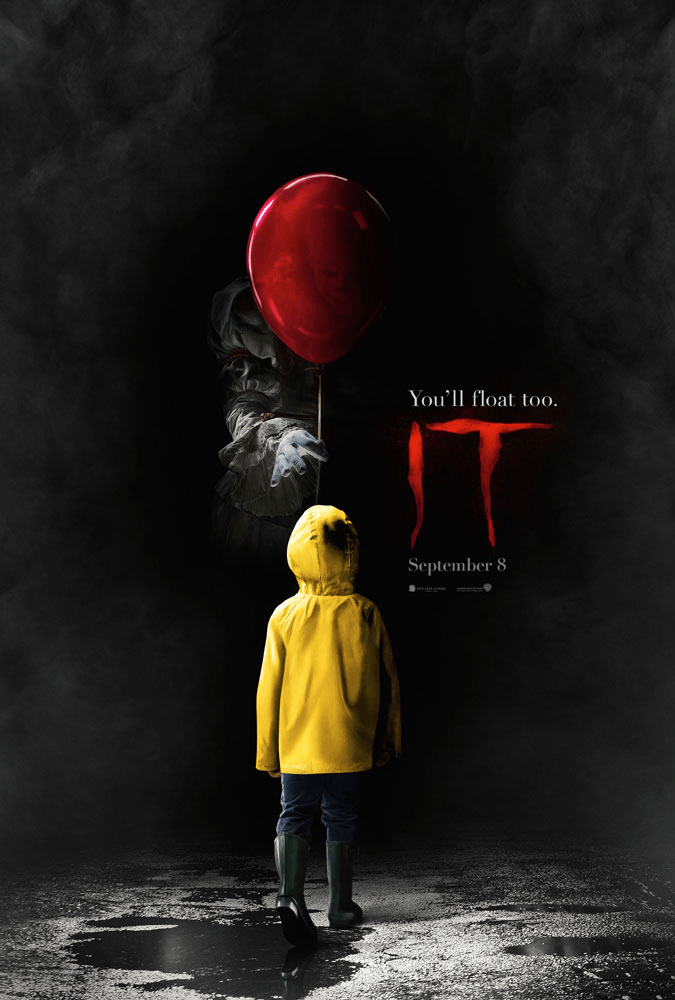 Director Muschietti said in one interview that Pennywise simply takes the shape of your worst fear.

"He doesn't have a steady behavior, he doesn't expose how he thinks, and that's what makes him really unpredictable," Muschietti explained.

"And because no knows what he'll do next or how, the space between appearances — with the occasional red balloon creepily floating by — becomes a 'feeling of dread that grows in people's minds,"  he added.

The film's young cast includes Stranger Things star Finn Wolfhard as well as Megan Charpentier, Nicholas Hamilton, Steven Williams, Owen Teague, Wyatt Oleff, and Javier Botet.

Aside from Bill Skarsgard who will bring life to Pennywise, IT stars include Jaeden Lieberher, Jeremy Ray Taylor, Sophia Lillis, Finn Wolfhard, Wyatt Oleff, Chosen Jacobs, Jack Dylan Grazed and Nicholas Hamilton.

"IT" will officially hit the theaters on September 8, 2017.

(via IT IMDB, IT Official Movie Site, DailyMail.Co.Uk)

[Contact or email us with your questions, comments or tips.]

<!-comments-button-->