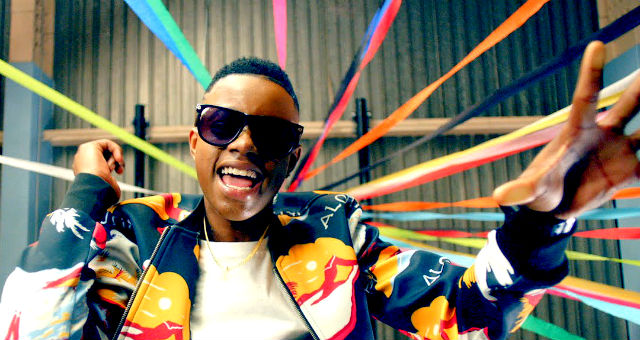 Silento's "Watch me (Whip / Nae Nae)" is without a doubt the most played popular music of 2015 – gaining 566 million views.
The famed music video even earned the Best Dance Performance Award in Soul Train Music Award and several nominations from MTV and Teen Choice awards.
Nae Nae song went so popular that it was used in most viral music video around the world, be it for fun or just the hang of it.
And this video uploaded and posted on facebook went viral with around 18 million views is no different.
Kids caught by surprise! Cheyenne Elizabeth Jones Mike Studdtista Jones

Posted by Terry Delk Blaylock on Sunday, December 27, 2015
It has a surprisingly twist though.

In the video, posted by Terry Delk Blaylock, the song is being danced by the sisters, one of which is Cheyenne Jones, and with their father, identified as Mike Jones, in the back without their knowledge that dad up for the fun.

It was very entertaining enough that in the beginning of clip the dad discreetly joined his daughters in the dance, doing his thing and showing off his own killer moves while whipping and "nae-nae-ing "(as they now call it).

The video goes on like this that it takes a while before the girls noticed that their Dad is enjoying more than they already have.

The video went viral with having 351 thousand shares and comments – receiving positive appreciation and happiness online.

One of the commenters even approves and saying, "I love it that is so cool. I can't stop watching it good stuff"
Another one goes "It's pretty cool", and that may have watched the video several times.

Kudos to the dad for still having the groove and proudly showing it with his girls!

Cheers to all Fathers who rocks!

[Contact or email us with your questions, comments or tips.]

<!-comments-button-->