There are countless covers of Adele's "Hello" which is, undoubtedly, one of the best hit singles in 2015 but none of these versions are as cute and emotional as the one by 3-year-old Kimber Green.
Well, of course you can easily argue that but this girl took the web by storm, with her video on Facebook watched 9.6 million times! Incredible, isn't it?
Considering that it has become a viral hit, you might be surprised how simple this video starts out.
The little girl, who was just wearing her pajamas, was videotaped singing "Hello" while strumming the imaginary strings of a cardboard guitar.
The charming performer could not pronounce all the words to the song or hit all the right notes but she was able to perform like "she's experienced a million heartbreaks".
The emotional performance had people admiring this pint-sized star.
At the start of the recording, the little star was singing softly to the song but goes on full blast once the chorus begins.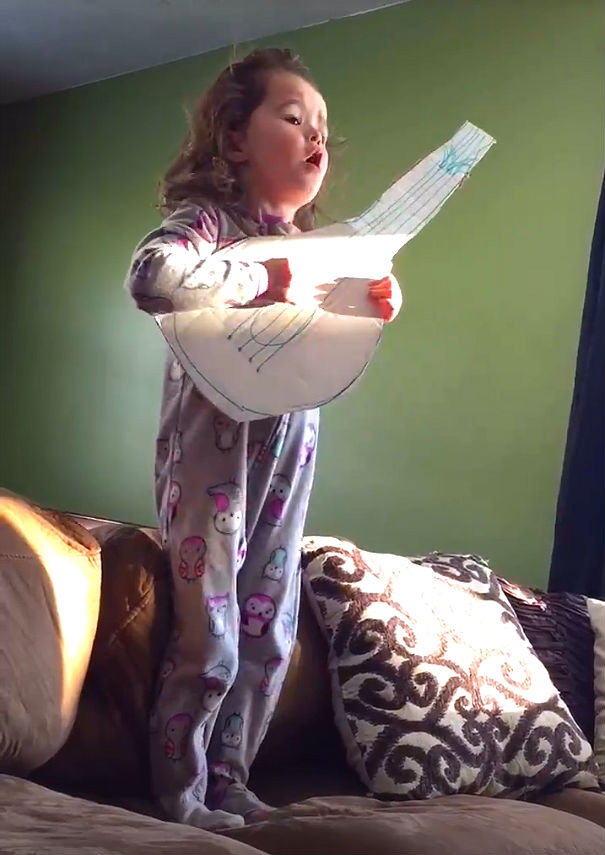 She stands up on the couch and belts out the song as hard as she could, with her face contorted with emotion.
Kimber's mom, Kalynn Cooke, admitted to also feeling emotional while watching the little girl sing.
She said, "We cried because she was so emotional. She just sang it from her soul. She must be an old soul because I've never seen a 3-year-old sing a song like that."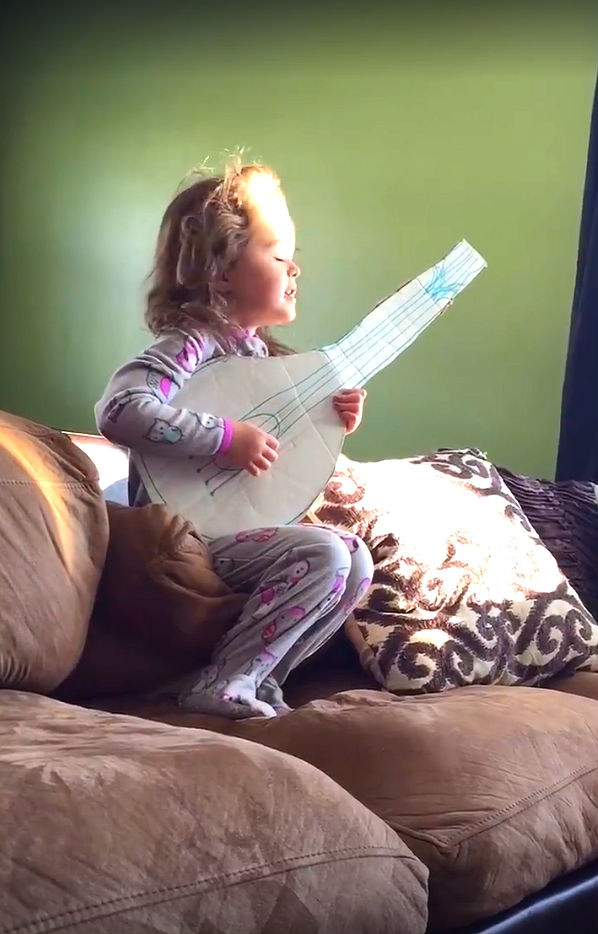 The proud mother also added, "It looks like she's been through a million heartbreaks!"
Shot and shared on Facebook by Ja'Michael Murphy, the roommate of Kimber's dad Reece Cooke, the emotional rendition quickly went viral.


(Video via Daily Mail)

Kalynn revealed that she was very excited upon seeing that the video already had 1,000 views but was pleasantly surprised when the numbers kept climbing, hitting 1 million views!

To date, the adorable clip has over 9.6 million views – and the figure keeps climbing as more people are completely taken by this charming girl's performance.

So, does little Kimber know she has become an internet star? It appears so. After some people stopped them at a local mall saying, "Oh, gosh you're Kimber!", the sassy little girl said, "I'm just, so, so famous!"

(via USA Today)

[Contact or email us with your questions, comments or tips.]

<!-comments-button-->