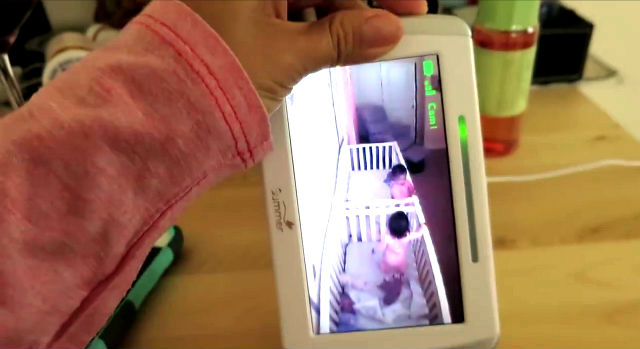 Many viewers have been cooperative to Jimmy Kimmel Halloween prank where in parents trick their kids out of Halloween candy.
The hilarious prank was so successful that the TV show production had to hold it annually.
Now, how about we turn the table around and this time the kids pull on their greatest trick they have…
A hilarious amateur footage is now making rounds on social media where in two adorable daughters pretends to hit the sack when their mom is on the way to check them out.
I rarely talk with the girls through the baby monitor. But when I do, this usually happens.

Posted by Itsjudytime on Friday, August 21, 2015
In the now-viral clip, the twin's mother, Judy Travis was seen peeking on a monitor and tells the camera: "Let me talk to them" and proceeds on checking them out.

The adorable twins Miya and Keira were caught on cam while in bed talking and giggling to each other.

When their mom flicks on the switch connected to a speaker in their room, saying "hi babies" – the witty duo act as if fast 'asleep' – or as it appears that way to anyone.

Travis, impressed with the cheeky act of her daughters, proceed to posting the clip on Facebook which now gained with almost 14 million views with various reactions that impressed parents around the world.

[Contact or email us with your questions, comments or tips.]

<!-comments-button-->