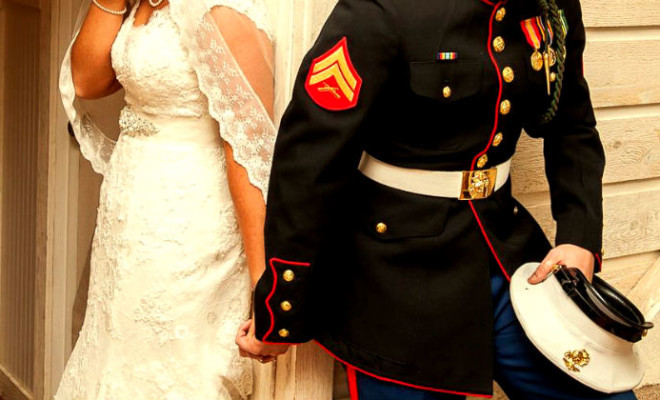 The military and religion do not always mix but when they do the result is something so poignant that it truly touches the heart.
This could be the main reason why a photo of a marine praying with his bride-to-be goes viral within hours after it was posted.
Now, there's this age old tradition that the couple are not supposed to see each other clothed in their wedding garbs before the ceremony starts.
U.S. Marine Cpl. Caleb Earwood wants to honor that tradition but also wanted to pray with bride-to-be Maggie.
So, while the rest of the folks are busy preparing for the wedding held in Asheville, North Carolina, Caleb requested to be taken to the cabin where Maggie was being dolled up for the wedding.
Wedding photographer Dwayne Schmidt and several family members guided the young marine and took this touching photo.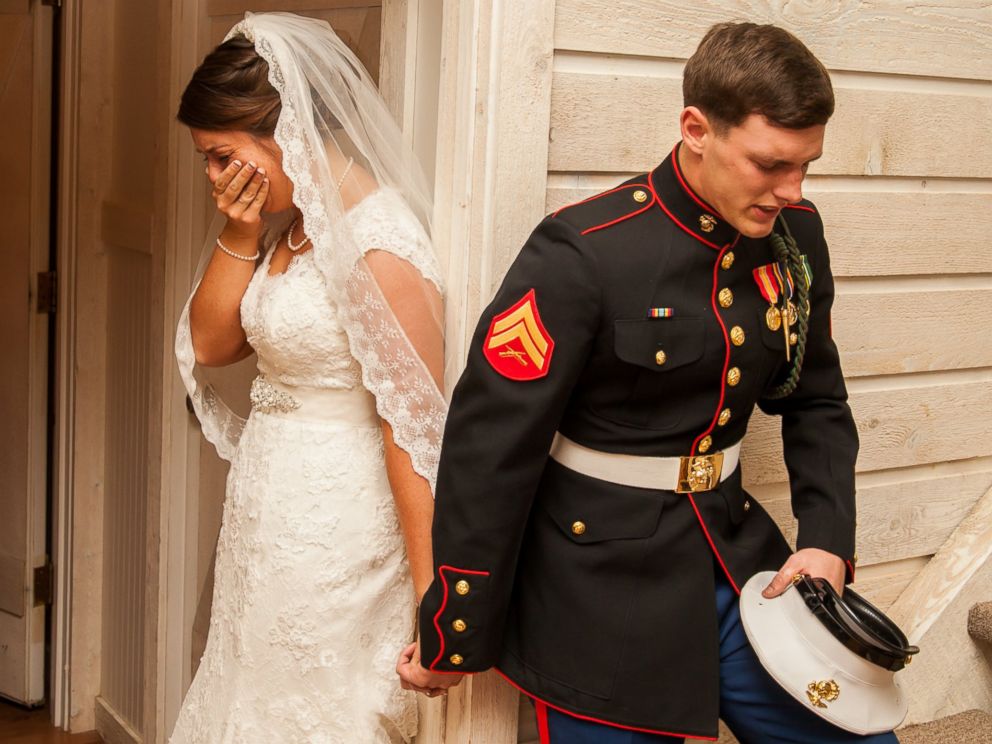 (Photo credits by Dwayne Schmidt)

With their backs to each other and holding hands, Caleb began praying earnestly that their marriage will be fruitful and that it will become an example for all other young couples.

His voice was emotional as he asked God to strengthen their union. Maggie was barely holding back tears as she listened to Caleb's prayer.

Dwayne would later say that the moment was rather emotional for everyone in the room, not just the young couple.

There were tears in everyone's eyes as they watched this powerful moment between the two, knowing God is in their midst.

Even Dwayne felt teary eyed but tried his best to focus on doing his job – and was able to capture the poignant moment in perfection.

When he posted the photo on Facebook as a sneak peak to the wedding, he said be soon received plenty of messages thanking him for sharing the touching moment.

The photo also went viral immediately, with people sending their wishes and prayers for this lovely, God-centered young couple.

(via abc news)

[Contact or email us with your questions, comments or tips.]

<!-comments-button-->