A lot of people love football, not just because of the intense plays but because this sport often features the most attractive guys, too.
If you do not believe me, just try Googling "hottest soccer players" or "most attractive soccer players"…and feast your eyes on these hotties.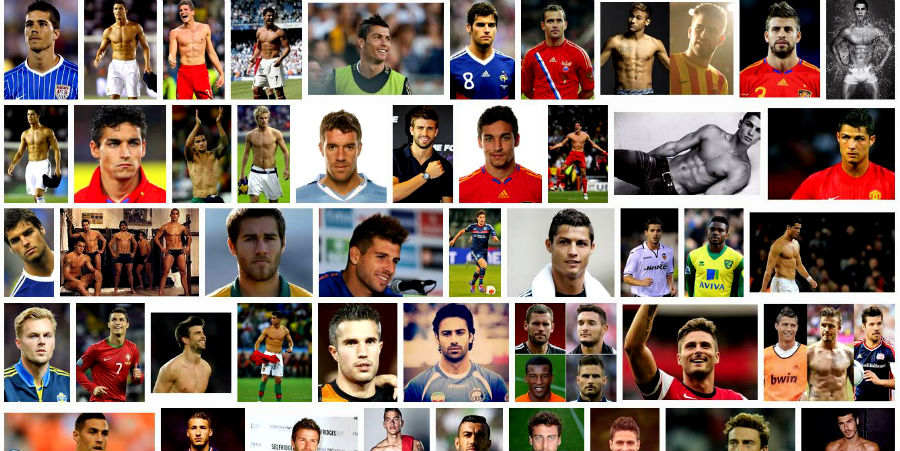 Note to straight guys: that was an advice for our women readers. LOL. But you have to admit there are lots of great-looking men in soccer!
Anyway, let's get back on track. Let's talk about the bizarre video that has gone viral after being posted by SuperSport on Youtube.
In this incredible video, Dos Santos Adrianoof Mozambique club Ferroviario Maputo had just scored a point for the team, placing them one point ahead of Zambian team K-Stars in a match for the 2015 Future Champions Gauteng International Tournament.
Excited with their well-earned point into the final minutes of the match, the whole team enjoyed an enthused celebration which included somersaults and triumphant shouts.
It was the first point for the match and they were so sure they were going to win.
It had been a tough game, after all.
The 1–0 score was enough to make their fans happy.
In their excitement, the team forgot to get back to their defense positions.
In fact, even their goalkeeper was so ecstatic that he joined his teammates in running to the middle of the field.
Little did they know their luck was about to end – for the referee was just watching their every move.
When the last Ferroviario Maputo team player crossed the middle of the field, the K-Stars were allowed to kick off even with the other team still in happy celebration.
A lot of people hated the referee for doing that but, apparently, he did not break any rules.
He was really just doing his job – it was definitely not his fault that the team was too busy celebrating that they had forgotten the game has not ended yet!
Much to the Ferroviario Maputo team's horror, the K-Stars scored a goal!
The equalizer dampened their chances of winning. In fact, the game ended with a heartbreaking score of 1–1…a draw!
If only they did not celebrate for too long, they could have won the match!
There are so many "what ifs" in this scenario but it is too late to do anything about them. The game has already ended.
Watch the unexpected goal happen here:
This work is licensed under a Creative Commons Attribution 4.0 International License.





Contact us or email us with your questions, comments or tips. Read more trending news here at HenSpark!