If you think your fingerprint-ID locked phone is safe enough against intruders (who might use it to shop expensive items online), better think again! In Arkansas, a 6-year-old girl successfully used her mom's fingerprint-ID locked phone to shop $250 worth of Pokemon items online.
How did she do it? Let's find out.
Buying items online is as easy as 1, 2 and 3. Within just few clicks, you can instantly purchase any item you want.
From electronic gadgets and stuff up to essential items and products. And with the unstoppable advancement in technology, sooner or later people can purchase what they need and want in a blink of an eye.
For some, this is a good thing but for moms and dads who have little kids who know how to use a smartphone, this is quite a nightmare.
This is what Bethany Howell felt after finding out that her daughter went on a shopping spree and bought $250 worth of Pokémon presents while she's taking a nap.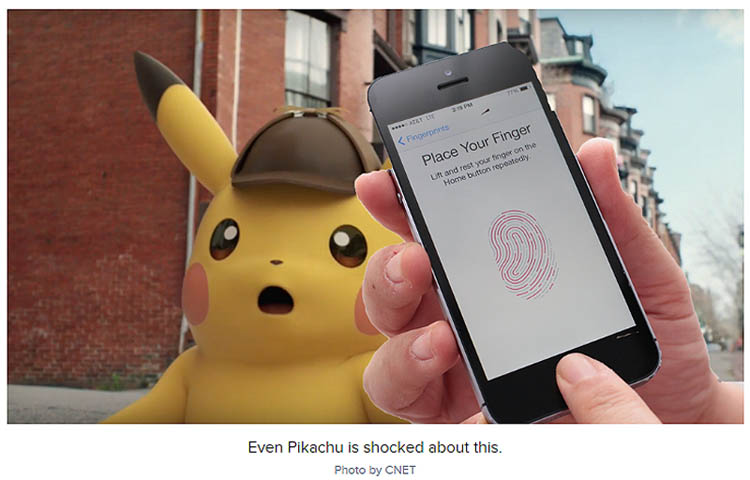 Bethany's phone was used by her daughter, Ashlynd, while she's taking a nap on their couch.

Knowing that it has a fingerprint lock system, she's not too concerned about her opening the phone especially opening the shopping apps.

But Ashlynd proved that anything is possible for people with sheer determination.

She used her sleeping mother's thumb to unlock the phone and open the shopping app to buy presents for herself for upcoming Christmas.

According to the source, Ashlynd successfully ordered 13 Pokemon gifts for herself amounting to more or less $250.

After finding out the shopping activity, Bethany thought she was hacked.

But Ashlynd quickly told her parents that she was just shopping around and gave them the assurance that she got the shipping address right.

After finding out what happened, Howell immediately asked the online shopping website's customer support about their policy in returned items.

She was told that only four of the items can be returned and the rest must be paid.

She just told Ashlynd that Santa Claus learned about her shopping spree without her consent so Santa won't be bringing her all the gifts she ordered.

Parents, aside from fingerprint-locking your phone, make sure to wear gloves when you nap.

(via CNET, Huffington Post, Dailymail, wsbtv.com, BuzzFeed)

[Contact or email us with your questions, comments or tips.]

<!-comments-button-->