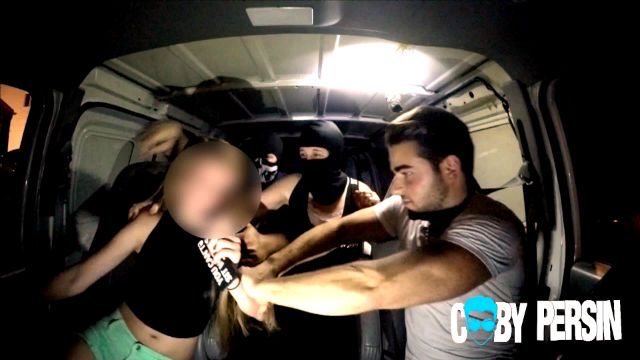 Gone are those days where true human to human interact socially – bringing social media to the front row also makes our life better; Sharing the latest news or just keeping in touch with friends and relatives has been much easier these days.
Having instant connections to everyone in a fly also comes with risk such as giving more edge to the monsters lurking and planning for their next evil plan: pedophiles, stalkers, and sexual predators.
That is indeed scary, but your children or loved ones could be in danger without ever actually leaving home.
That much became clear in July as a massive nationwide "sextortion" case outspread right here on the First Coast.
Another proof, the 21 year old YouTuber (Coby Persin) demonstrate in a social experiment video uploaded online that went viral since Monday, it doesn't take long for a social media threat to strike close to home.
This will make you see through what information you put online.
Here are the netizen's reaction to the video:
@coby_persin very eye opening video

— sarah (@sarahgaffney_xo) August 12, 2015
@coby_persin just watched this.We forget how naive & innocent kids can be,even teenagers,it's sad, but we need to teach them. Great video ????

— Leanne (@BorntobeGreek) August 12, 2015
@coby_persin reality check for teens and parents. What a job well done on this 'experiment'!

— Jade Lim (@JadeLim) August 12, 2015
@coby_persin The fact that I have a little sister who this could happen to scares me so much.. I sure am gonna talk to her about this..

— tara (@theycallmetara) August 11, 2015
@coby_persin Man thats scary shit, i have one baby daughter and i cant imagine how crazy i will become if she gets kidnapped…

— Diego Alberto Lopez (@Diego_SAFEi) August 13, 2015
@coby_persin Powerful. This needed to be made. This should be mandatory viewing 4 all children and adults. Put it in schools and out there.

— SonnyStitt (@Arthuristheboy) August 13, 2015
@coby_persin thank you so much for sharing this video about child predators! Parents must watch with your lil girls! Not a long video… ????

— Fontay Jones (@fontizzibaby) August 12, 2015