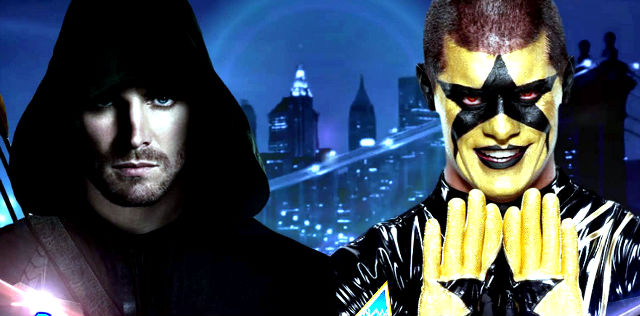 Can't get enough from the previous buzz watching Green Arrow on the ring against Stardust?
Well, there's no going back for the Arrow star now.
Does Stephen Amell make his and Neville's upcoming SummerSlam match against Stardust and King Barrett official?
Here's the special look at the rivalry between Stardust and Stephen Amell before the "Arrow" star joins forces with The Man That Gravity Forgot to face The Prince of Dark Matter and The Cosmic King at SummerSlam.
It's like a comic book scene comes to life! Cool, but Raw fans hope its more Stephen Amell than the 'Arrow' in the ring.