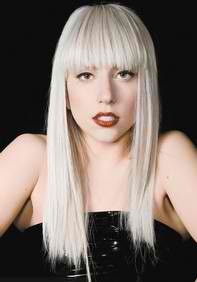 Forbes has just revealed the top 100 list of Powerful Celebrity(calculated May 2011). Lady Gaga topples Oprah Winfrey from her No.1 spot on our list, which she's given up for only the third time in seven years.
Gaga is there not just because of the $90 million she earned with a monster tour, but also because of her 32 million Facebook fans and 10 million Twitter followers–aka Little Monsters–who helped move 1 million digital downloads of her recent single "Born This Way" in only five days.
They're also happy to buy the MAC makeup, Monster headphones and Virgin Mobile phones she features in her videos.
Here's the top 10 out of 100 list: (Name, Pays)
1 – Lady Gaga $90 M

Facebook Friends
32,585k+
Twitter Followers
10,131k+
twitter.com/ladygaga
Google News Results
5,050,000
TV/Radio appearances
4,376
Press Clips
54,174

Sometimes it pays to be weird. The Queen Monster grossed $170 million on 137 shows in 22 countries over the past 12 months and has sold an estimated 15 million albums worldwide. No surprise that advertisers want a piece: endorsement deals include Polaroid, Virgin Mobile, Monster Cable, Viva Glam and PlentyOfFish.com. A Russian billionaire reportedly paid $1 million to appear in her "Alejandro" video.
2 – Oprah Winfrey $290 M

Facebook Friends
5,391k+
Twitter Followers
5,631k+
twitter.com/oprah
Google News Results
1,900,000
TV/Radio appearances
8,517
Press Clips
37,410

As her long-running syndicated show winds down, Winfrey is doing all she can to make her new cable station, OWN, a success. The network features shows like The Judds about the mother daughter country music team. Ratings so far have been anemic leading to the ouster of chief executive Christina Norman.
3 – Justin Bieber $53 M

Facebook Friends
25,614k+
Twitter Followers
8,983k+
twitter.com/justinbieber
Google News Results
4,533,000
TV/Radio appearances
3,641
Press Clips
32,364

Though he may not know where Germany is, the cherubic crooner has attained international superstardom: his new album My Life 2.0 quickly attained platinum status, his concert movie Never Say Never grossed $100 million globally and Bieber's live shows around the world bring in $600,000 in gross ticket sales per night. The music video for Bieber's hit song "Baby" has been viewed a YouTube record 500 million times.
4 – U2 $195 M

Facebook Friends
8,234k+
Google News Results
1,811,438
TV/Radio appearances
427
Press Clips
30,272

The ageless rockers are wrapping up the most lucrative tour in the history of music. In April the group's 360 Tour surpassed the Rolling Stones' Bigger Bang Tour, which grossed $554 million from 2005 to 2007. By the time U2's tour ends this summer, the band will have sold $700 million worth of tickets over two years and played to more than 7 million people.
5 – Elton John $100 M

Facebook Friends
951k+
Google News Results
1,300,000
TV/Radio appearances
1,196
Press Clips
19,803

Sir Elton has sold 250 million records worldwide over the past 30 years and isn't slowing down, he grossed $204 million performing 102 live shows in the past 12 months. The Rocket Man still has time for family. With partner David Furnish, he welcomed surrogate son Zachary in 2010. Lady Gaga is the tyke's godmother.
6 – Tiger Woods $75 M

Facebook Friends
1,826k+
Twitter Followers
787k+
twitter.com/tigerwoods
Google News Results
1,000,000
TV/Radio appearances
3,584
Press Clips
40,100

Woods has struggled to win tournaments and sign new sponsorship deals since his November 2009 car crash and the infidelity scandal that followed. Yet Woods continues to be the world's best-paid athlete thanks to $3 million overseas appearance fees and two sponsors that stuck with him: Nike and Electronic Arts. First week sales this spring of EA Sports' Tiger Woods PGA Tour 12: The Masters were the highest in the 14-year history of the popular video game franchise.
7 – Taylor Swift $45 M

Facebook Friends
19,728k+
Twitter Followers
6,043k+
twitter.com/taylorswift13
Google News Results
2,380,000
TV/Radio appearances
1,408
Press Clips
12,259

Whether you consider her music country, pop or both, there's no question that Swift is a moneymaking machine. Her new album Speak Now was certified triple-platinum barely a month after its October release. Touring brings gross ticket sales of some $750,000 per night. Just don't break her heart: scathing love ballad "Dear John" was rumored to be directed at former flame John Mayer.
8 – Bon Jovi $125 M

Facebook Friends
11,356k+
Twitter Followers
276k+
twitter.com/bonjovi
Google News Results
878,000
TV/Radio appearances
387
Press Clips
10,763

Who says you can't go home? Bon Jovi opened New Jersey's New Meadowlands Stadium with three consecutive sold out concerts last May and another in July. The band grossed $200 million playing 74 shows over the past 12 months and released a greatest hits album. Frontman Jon Bon Jovi was named to the White House Council for Community Solutions by President Obama.
9 – Simon Cowell $90 M

Facebook Friends
319k+
Google News Results
546,000
TV/Radio appearances
1,059
Press Clips
20,549

Cowell's exit from American Idol this year didn't kill the show, but it left fans hungry for his biting criticism. Lucky for them, the American version of Cowell's The X Factor is slated to launch on Fox this fall. Cowell has said that the format, which allows for single and group performers over the age of 12, is his favorite. It doesn't hurt that he's revived the old Idol chemistry by hiring on fellow former judge Paula Abdul.
10 – LeBron James $48 M

Facebook Friends
5,915k+
Twitter Followers
1,723k+
twitter.com/kingjames
Google News Results
1,330,000
TV/Radio appearances
5,582
Press Clips
38,799

James' reputation took a hit last summer when he announced he was leaving the Cleveland Cavaliers for the Miami Heat on a national televised special dubbed "The Decision." His negative Q score soared 77%. Despite the animosity, James continues to be a hot ticket. His jersey was the NBA's best seller this season and he has the No. 1 basketball shoe on the market. In April, James partnered with Fenway Sports Group to manage his business interests. As part of the deal James received a very small stake in FSG-owned soccer club, Liverpool.
Please visit forbes.com to get the complete 100 list. Thanks.
Reference/Source: forbes.com by Dorothy Pomerantz [05.18.11]