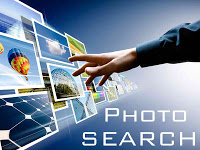 What are Stock Photos? Stock photos (stock photography) are professional photographs of common places, landmarks, nature, events or people that are bought and sold on a royalty-free basis and can be used and reused for commercial design purposes.
Stock photography is a cost-effective method for designers to obtain professional photos and images without the costs of hiring a photographer directly.
For graphic designer, there will be a times (In fact, most of time times) that you need to incorporate some stock images on your work. Hope this lists will help graphic designers out there.
So here's Top 10 lists of the Most Wanted Free Stock Image Resource Websites
1 – Stock.xchng, The leading free stock photography site
2 – Photogen, FREE Stock Photos and Images
3 – Twicepix.net, over 5000 pix for free
4 – Openphoto.net
5 – Morguefile.com, Where photo reference lives
6 – Stockvault.net, Free Stock Photos and Free Images
7 – NationsIllustrated.com, The World in Pictures
8 – Think Stock
9 – Freerangestock.com, Totally Free Stock Photography and Textures!
10 – FreePixels.com
That's all folks. Hope the above listed sites may help you in managing your images online. Thanks to Manuel Garcia for sharing me his top 10 list.
Photoshop PH is a huge directory of the best free Photoshop Resources from all over the web. The ultimate list with different kinds of Photoshop Resources: PSD, Brushes, Styles, Patterns, Gradients, PNG, Tutorials, Inspirations and many more.
s currently a 3rd year student taking up Education Course. He loves to interact with Photoshop artist and Professional blogger.