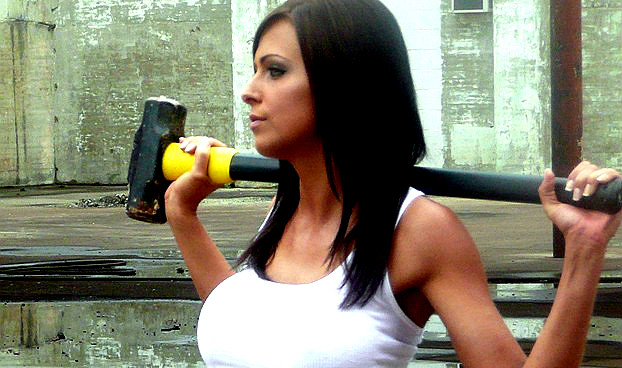 A woman's hair is a very sensitive part of her body. With so much of identity wrapped up in her strands, women go to great lengths to get the healthiest and shiniest hair – even if this means letting a hairstylist do whatever the heck he or she wants.
But it seems as though everybody has something to say about the very hairs that grow out of our scalps.
When things gone wrong with her precious hair, hell must break loose.
An horrible event captured by camera showing a woman with a sledgehammer attacking the hair salon.
The viral clip was filmed in Southeast Asia, showing a woman in a black top and pink shorts barge into the salon wielding the massive weapon.
According to Mirror, she then proceeds to smashing mirrors and work surfaces, paying no attention to the pleas of salon staff whom seen struggling the sledgehammer off from her.
The video has had 49,867 views on YouTube; with many netizens feel sorry for the salon staff with her troubles.
Though some people who already watched the video thinks it was staged; one saying such as: "Ok, I have to ask, why was this person already recording before the woman walked in with the sledgehammer? I'm guessing this was staged. People will do anything for views."