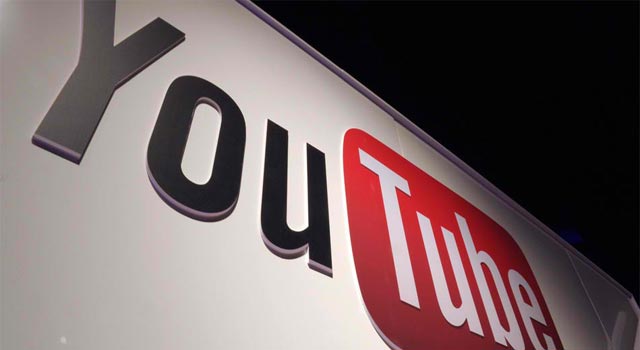 As internet advances, people are running out online trying to shot to fame. And knowing that there are billions of internet users worldwide, most people are considering that the noted site YouTube will be their easiest way to become widely-known.
YouTube is a video-sharing website founded last February 2005 by the three former Paypal employees namely Chad Hurley, Steve Chan and Jawed Karim. Google later bought this site for US$1.65 billion in November 2006.
According to its statistics on viewership, the site has now more than 1 billion unique visits each month, plus millions of subscriptions happen each day and the number of people subscribing has more than doubled since last year. Indeed, this one web portal can make anyone rise to fame.
What is and how to become a YouTube Sensation)
"YouTube Sensation" is the term for individuals or groups who became popular of their videos on YouTube. One way to be one of those is through making quality song covers. So if you got the voice, all you need to have is only a video camera and record your performance. Then, you can make your own rendition to the song and make it your own or sound exactly like the original.
Prior to uploading the video, you can also edit it using any video editing software to make it more presentable and alluring. Once done you can share it with your friends on Facebook, Twitter or any other social networking sites, because in that way you are already building a much wider audience.
To keep that desire burning towards your pursuit of fame, below is my top 10 list of jaw dropping covers of YouTube sensations showing off their talents best that really captured the attention of online masses. These videos can also be your source of ideas of coming up to a more prolific cover.
10 – Domino – Jessie J (Lilygreen and Maguire Cover)
Jon Lilygreen and Jon Maguire are not actually new to music industry. Before they became a pop rock duo, each of them was already into music stuff. Lilygreen was Cyrus 2010 entry to the Eurovision song contest in Oslo while Maguire was a former member of Pop Punk band The Story So Far. So no doubt this tandem able to produce a vivid cover of Jessie J's Domino, which was very effortless and professional!
9 – Someone Like You – Adele (Alexa Goddard Cover)
English Pop and R&B singer Alexa Goddard showed us her soulful vocal range as she performed Adele's famous ballad Someone Like You. Though, the song itself speaks so much emotions but Goddard can still light some fire. You cannot help yourself but be emotionally drained by the seamless sound of the said cover.
As of this writing, this 22-year old girl from Blackwater, Hampshire began singing professionally when she was 14. It all started when she was spotted singing at a talent contest. So as a result, she made regular recording sessions at a Sony subsidiary in Berlin.
8 – Nothing Like Us – Justin Bieber (Jason Chen Cover)
Jason Chen also known as Yitong Chen is a bilingual Taiwanese-American singer based on Southern California. When it comes to his music category, the biggest part of his songs is more on to slow love ballads. He has already produced many fascinating covers on YouTube such as Nothing Like Us. Though I am not really a fan of Justin Bieber, but this cover is so exceptional. I love how he connected to the song and those pure vocals he have.
7 – Payphone – Maroon 5 (Jayesslee Cover)
Everything gets better with these charismatic twin sisters, Janice and Sonia Lee. Both are earthy and admirable while they were performing Maroon 5's Payphone. They put personality on it that makes their rendition beautiful.
The term Jayesslee is the combination of the first letters of their names and spelling it out "Jay" for J and "Ess" for S and Lee for their last name. The duo were born and raised in Sydney, Australia and have made several radio and television appearances throughout Asia.
6 – Girl on Fire – Alicia Keys (Nicole Gross Cover)
What made this cover so special was actually the singer, the ever-gorgeous Nicole Cross. I was impressed how this 19-year old girl from Germany able to have that spectacular vocals. The moment she opened her mouth to sing Alicia Keys' Girl on Fire, a striking voice came out. Indeed, she gave us a pretty good version of the song. Hands down!
5 – Diamonds – Rihanna (Alex Goot, Julia Sheer, Chad Sugg Cover)
I was happy that this group of talented singers Alex Goot, Julia Sheer and Chad Sugg picked Diamonds, a Rihanna song for their cover. The three of them got unique voices coupled with charisma.
Alex Goot, an American singer/songwriter sounded great on his part of the cover while playing the piano. It was just like so easy for him to make the song dynamic. Besides, its already expected since this guy is currently the 63rd most subscribed musician on YouTube.
On the other hand, I never expected such stunning voice to come from the 21-year old Julia Sheer who is also an American singer. I felt mesmerized listening to her. She reminded me of Angie Miller who also nailed this song in American Idol Season 12.
As for Chad Sugg the guitarist on the video, he never failed to connect the song. I was moved watching him singing his part and give perfect amount of feelings. And with that I think all of them have the winning ingredients of a perfect band!
4 – Titanium – David Guetta ft. Sia (Christina Grimmie Cover)
Sometimes, playing a musical instrument in making cover songs makes it more sensational. This is what Christina Grimmie did, a talented pianist and singer-songwriter from New Jersey when she recorded her version of Titanium originally performed by David Guetta ft. Sia. She got a powerful voice and able to reach that high notes and did anything interesting about it. I believe that her rendition is better than the original.
Christina Grimmie is known for her cover of Nelly's Just A Dream with fellow YouTube Sensation Sam Tsui which has had about 76 million views between the three official versions of the video as of 3rd of April 2013.
3 – Daylight – Maroon 5 (Jess Moskaluke Cover)
It is really challenging for a female artist to sing a song originally performed for the opposite gender but Jess Moskaluke, an award-winning Canadian country singer-songwriter able to produce an emotional cover of Maroon 5's Daylight showing her individuality. This girl has so much soul while performing, to the extent that she entirely connected to it.
Music has always been Moskaluke's passion. She has been to different local talent competitions. She was awarded the title of "Most Promising Entertainer" in 2005, and went on to win the 2nd place the following year in the same competition. Moreover, she placed in the Top 200 at the 2008 Canadian Idol competition but unfortunately, she was not able to compete due to laryngitis.
2 – When I Was Your Man – Bruno Mars (Sam Tsui Cover)
I remember Candice Glover sang Bruno Mars' When I Was Your Man on Idol and she did justice to the song. I was thinking that was the best rendition so far not until I found out Sam Tsui's performance on YouTube. I love how he brought his own interpretation to it. Listening most of his covers, I said to myself that we have the same cup of tea when it comes to music. His certain presence as a performer coupled with strong vocals really made it work.
Samuel Tsui (his real name) is an American musician who became famous because of his covers performing songs by popular artists. He made numerous television appearances such as The Bonnie Hunt Show, The Oprah Winfrey Show and many more.
1 – Love on Top – Beyonce (Leroy Sanchez Cover)
Leroy Sanchez who is born and raised in Vitoria, Spain proved to his subscribers and fans that he's capable of tackling Beyonce. His cover Love on Top is indeed breathtaking to watch and listen though he was not taking it really serious. I can feel the energy of the song and it gave me chills afterwards. It is best vocally and the tone of his voice is standout.
Moreover, he appeared on the 10th season of American Idol doing background vocals and vocal productions to various contestants of the show.