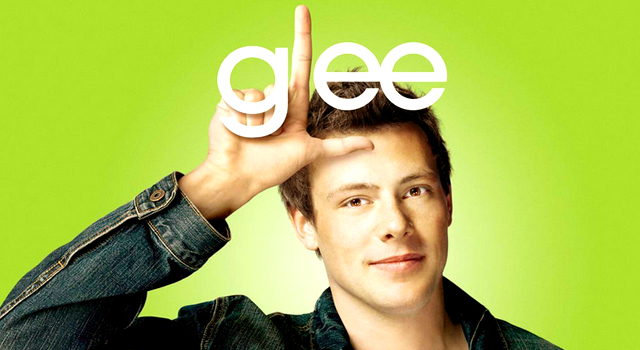 It was July 13, 2013, Glee's star Cory Monteith known for its role as quarterback Finn Hudson was found dead in his Vancouver hotel room. He was 31.
As a Gleek, at first I was like questioning if this heart-wrenching news is true or just a hoax. However, I felt devastated when I read the statement on behalf of Glee's executive producers 20th Century Fox Television and Fox Broadcasting Company.
We are deeply saddened by this tragic news. Cory was an exceptional talent and an even more exceptional person. He was a true joy to work with and we will all miss him tremendously. Our thoughts and prayers are with his family and loved ones.
That moment I was completely shocked and cried so many tears because of his sudden loss. Glee will never be the same without his presence.
Given that Monteith had such a wonderful voice and a kindhearted person, he will surely be missed.
As a tribute in his 4 years on the television series "Glee", I compiled 10 of his unforgettable performances as Finn Hudson that captured my heart and inspired a lot of people.
10 – Man in the Mirror (Season 3: Episode 8)
The New Directions performed Michael Jackson's Man in the Mirror, which was their last song in Jackson medley at Sectionals during Glee's Hold on to Sixteen episode.
It was the time that I was flabbergasted with Finn's voice the moment he sang this part of the song, "I'm gonna make a change, For once in my life". That was indeed a very deep and smooth start of their performance along with the others.
Also present on the spotlight were Mike, Blaine, Artie, Puck and Sam who had their solos. Indeed, they complement each other's voices if you listen to it closely!
9 – Hello, I Love You (Season 1: Episode 14)
Finn sung The Doors' Hello I Love You to think about closely of his remaining feelings for Quinn, who was now in relationship with Chuck during Glee's Hell-O episode.
Some of the scenes were done through a basketball game wherein Rachel played by Lea Michelle was present to cheer along with the crowd.
Finn nicely performed it since the emotions were there. The part when he sung, "Do you think you'll be the guy to make the queen of the angels sigh", proved that at some point he really did love Quinn.
8 – Jessie's Girl (Season 1: Episode 18)
Finn was frustrated when he found out that Rachel still cares about Jess, a senior at Carmen High School and the male lead of Vocal Adrenaline.
So he sung Rick Springfield's Jessie's Girl during Glee's Laryngitis episode to prove to Rachel that he cares more compared to Jess.
Yes, given that Finn might blew off the chances given by Rachel to him several times but hey! This song with so much sincerity and sweetness in it is enough that Rachel and Finn can be together again.
7 – I'll Stand by You (Season 1: Episode 10)
Finn sung The Pretenders' I'll Stand by You, which is a very touching song to his unborn daughter during the Glee's Ballad episode.
Thanks to Kurt for being physically present and trying to lend a hand to Finn dealing with teenage pregnancy and facing reality of being a teenage father.
Honestly, what made this scene bizarre and unforgettable was when Finn broke down to tears in front of her mother unveiling Quinn's pregnancy. There, I was carried away by those emotions he had!
6 – Don't Go Breaking My Heart (Season 2: Episode 4)
Initially practicing for the duet competition, both Finn and Rachel performed Don't Go Breaking My Heart by Elton John and Kiki Dee in the choir room during Glee's Duets episode.
Rachel suggested throwing the chances of winning so that Sam, new member of Glee club played by Chord Overstreet can win and more likely make him stay with the group. So Finn and Rachel sung With You I'm Born Again dressed as a schoolgirl and a priest to damage their chances of the competition.
Overall, this is one of the best duets of Finnchel even though the song was a sort of hunch because they both broke each other's hearts prior to this episode.
5 – We've Got Tonite (Season 4: Episode 14)
Finn and Rachel sung most of the parts of the Bob Seger's We've Got Tonite in a Valentine's Day during Glee's I Do romantic episode.
It was the time when that the lucky lovebirds Glee club coach Will Schuester and guidance counselor Emma failed to getting married with each other when Emma nervously ran away from the altar leaving her fiancé behind.
Nonetheless, this was also a moving performance from other lovebirds, Rachel and Finn that finally rekindling their relationship.
4 – Just the Way You Are (Season 2: Episode 8)
Finn stealing the spotlight to sing Bruno Mars' Just the Way You Are to celebrate his and Kurt brotherliness in Burt and Carole's wedding reception during Glee's Furt episode.
On the altar, Finn was so sweet when he took his best man speech as an opportunity to apologize to his new brother Kurt for what he acted to him. Then he promises to be on his back no matter what.
So touching this episode was! The song was so perfect that melted my heart and absolutely loving the Glee series more!
3 – Losing My Religion (Season 2: Episode 3)
Because of Finn's full-blown belief that he found the face of Jesus in a grilled cheese sandwich, he sung R.E.M.'s Losing My Religion during Glee's spiritual-based episode Grilled Cheesus.
The Glee club co-captain asked three prayers to be granted including the victory of their school football team, Rachel's consent to let him touch her breasts and for him to be reinstated as quarterback, thinking the possibility of the existence of God.
If I remember, this Grilled Cheesus became a trending topic on Twitter and Finn's version was very intense.
2 – Can't Fight This Feeling (Season 1: Pilot Episode)
After the football practice, Finn sung REO Speedwagon's Can't Fight This Feeling, a 1980's ballad in the locker room shower during Glee's pilot episode.
This was the song when William Schuester, glee club coach overheard it and prompted Finn to join the club and be the male lead of Rachel.
Finn gave justice to this song because of that emotional connection. I was touched so much leaving me burst into tears. Even if you look at the lyrics while listening, you will surely feel it.
1 – Don't Stop Believin (Season 1: Pilot Episode)
During the pilot episode of Glee, The New Directions with solos of Finn and Rachel performed Journey's Don't Stop Believin to show their unity as a group that made their coach Will Schuester smile from afar.
The club is composed of fame-hunger Rachel Berry, diva Mercedes Jones, flamboyant countertenor Kurt Hummel, paraplegic electric guitar Artie Abrams, stuttering goth Tina Cohen-Chang and quarterback Finn Hudson.
With all those lively daah-daaahs, this song reminded me how the show has started and how far all these characters have come. Indeed this song is a Glee anthem for me, and the reason why I as hooked by this show.