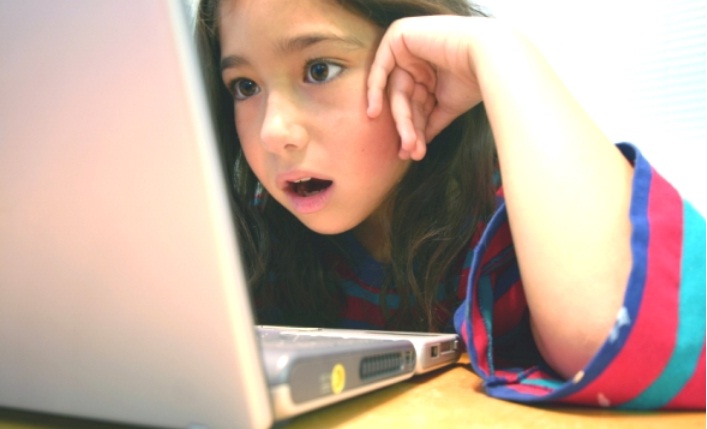 About Online Death Hoax: It is already given that if you are a fan of a specific celebrity, you are always on the lookout of what are the latest happenings buzzing about him or her. This is the reason why celebrities nowadays have their own personal websites and own official Facebook and Twitter accounts so that they can post updates and stay connected with their supporters across the globe.
On the contrary, these personal websites and accounts they have are not often times updated because of their hectic schedules. Therefore, fans like me also depend on articles and columns from different web magazines and blogs.
However, given the fact that celebrities are not strangers to gossips and rumors, as a fan you should also know how to squash news that is circulating online.
In the recent years, it is not new that there are instances that you will come across and read nasty reports on the internet like celebrity death hoaxes. Wikipedia defines it as "a deliberate or confused report of someone's death that turns out to be incorrect and murder rumors".
If I were you, before you get emotional right there and then, you have to check the claim first through a reliable news source because fake death reports are spreading rapidly these days primarily through different social networking sites.
Without further ado, here we take a look of the top 10 celebrities who are victims of online death hoaxes that won't go away anytime soon.
10 – Will Smith
What! Will Smith is dead? This is my initial reaction when I heard and read the news that the famous actor and rapper is dead while filming a movie in New Zealand, according to Global Associated News.
Preliminary reports from New Zealand Police officials indicate that the actor fell more than 60 feet to his death on the Kauri Cliffs while on-set. Specific details are not yet available.
Anyway, this is not true, because he is still alive and married to Jada Pinkett- Smith.
9 – Kanye West
I am really a fan of this American hiphop musician, songwriter, and record producer Kanye West. I can still remember that day when I read the news online that he died in a car crash in Los Angeles that really shocked me the most.
This rumor quickly spread on Facebook and Twitter last October 21st that West was killed in a collision involving two cars that had left a second person injured, a third arrested for manslaughter and a fourth one was detained by police.
I was glad that the rap star's girlfriend model Amber Rose dispelled the fake death report through posting a message on Twitter – "This 'RIP Kanye West' topic is not funny and it's NOT TRUE!"
8 – Justin Bieber
Never Say Never star Justin Bieber was another victim of a long series of celebrity death hoaxes. It all started when reports spreading online say that he died in a single vehicle crash, then to shootings outside nightclub.
In 2011, this Canadian pop musician again faced another one and this time it was on Twitter when #RIPJustinBieber was a trending topic. I actually took the claim seriously and was so sad of what had happened.
However, the tweet was just actually a FALSE ALARM confirmed by the heartthrob on his Twitter account.
7 – Lil Wayne
American rapper Dwayne Michael Carter, Jr. known by his stage name as Lil Wayne was the subject of another death rumor because of drug overdose.
Sources that were close to the musician said that the said artist might have taken too much PCP, a popular party drug that resulted severe damage to his face with his hand and sharp knives.
Anyways, this is 100% UNTRUE for it was confirmed by Lil Wayne's representatives that the artist is alive and just had been a victim of death hoax, according to Mediamass.net.
6 – Johnny Depp
One of the famous death hoaxes wherein I was caught off guard was the dreaded false death rumor of Johnny Depp, a much loved and respected actor best known for his role in Pirates of the Caribbean.
There were actually two versions of the story according to the messages circulating online. One claims that the sexy actor died from drowning while filming The Lone Rager movie, while the other one is a car accident.
Whatever it is, both stories are false and Depp is NOT DEAD because it was confirmed from Hollywoodlife that it was actually the death of a crewmember on the set of his latest film that caused miscommunication in the social media.
5 – Eminem
I am a very big fan of American rapper and songwriter Marshall Bruce Mathers III better known as Eminem but I just cannot believe how some people spread false story about his death.
Social media are saying that Eminem was stabbed four times and left nearly dead in New York City. There was also this photo swirling online though not showing Eminem's face that makes it more believable.
The rumor and hoax was shutdown when Eminem's representatives later denied it.
4 – John Cena
World Wresting Entertainment (WWE) star John Cena was linked to a death rumor in Facebook. The cause of his death was a head injury while practicing a wrestling stunt with a WWE co-star that leads his fans to fear the worst.
As a Facebook user, I checked my account and found out that the said message is actually a hoax designed to trick users into installing a Facebook application and participating in bogus online surveys.
Therefore, the story is 100% FAKE and I am happy that one of my favorite wrestlers is still alive and still with us!
3 – Rihanna
I was on the verge of believing that the "California King Bed" singer is dead because reliable news sources, TMZ and CNN posted it on Twitter.
But NO! It was found out afterwards that the accounts used in tweeting the said message are fake accounts. The real account of TMZ is @TMZ and the bogus account that tweeted the message was @TMZ_NEWS_. While for CNN, its real account is @CNN or @CNNBRK and the bogus account tweeted the death hoax was @CNN_NEWS_.
So definitely, it was only a bogus news report leaving our superstar performer Rihanna very much alive. As a fan of her, I feel relieved that her death is NOT TRUE.
2 – Jon Bon Jovi
Pranksters made more effort than is expected when death hoax about the founder and lead singer of the band Bon Jovi is circulating in social media outlets.
It was reported that the rock legend was pronounced dead after police found him in a coma at a hotel in New Jersey last 2011.
Later on, this hoax was denied when Bon Jovi posted a picture of himself on Facebook, as a proof that he is very much alive. The photo caption notes "Heaven looks a lot like New Jersey" -jbj. Rest assured that Jon is alive and well! This photo was just taken."
1 – Jackie Chan
Who would have thought that the versatile actor Jackie Chan could also be a subject of death hoax online?
Yes, earlier this year a report circulating via social media claims that Jackie Chan who is famous with this role in the movie Rush Hour died after falling from a building during a stunt. If this were true, then it would be a heart wrenching news for me and to other fans out there!
So it was such a relief that the actor put the death rumor to rest when he posted a message on Facebook.
Hi everybody! Yesterday, I got on a 3am flight from India to Beijing. I didn't get a chance to sleep and even had to clean my house when I got home. Today, everybody called to congratulate me on my rumored engagement. Afterward, everybody called me to see if I was alive.

If I died, I would probably tell the world! I took a photo with today's date, just in case you don't believe me! However, thank you all for your concern. Kiss kiss and love you all!