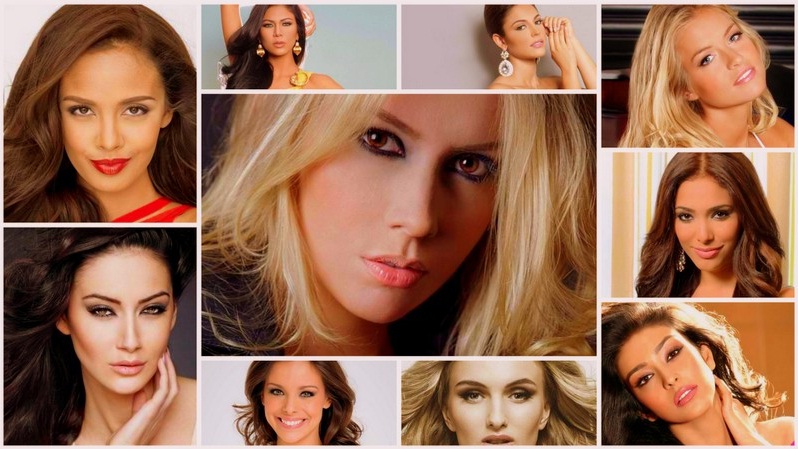 In less than 1 month as of this writing, we will witness another parade of diverse mix of beauties from all over the world in an oldest surviving major international beauty pageant, Beauty with a Purpose – Miss World. Its 63rd edition is scheduled this coming September 28, 2013 in Indonesia.
As of this moment, you might have noticed that in the recent years it already become a habit that if you are pageant fanatic you have your own list of hot picks. These are the delegates you got the hype every time you see their photos online and their transformation during the pageant duration.
Therefore, evaluating those countries that already have their representatives, below is 10 of the strong contenders that I think will win the most coveted crown of Miss World. By the way, these girls captured my attention and earned positive comments from other websites. Nonetheless, enjoy.
10 – Tamar Shedania, GEORGIA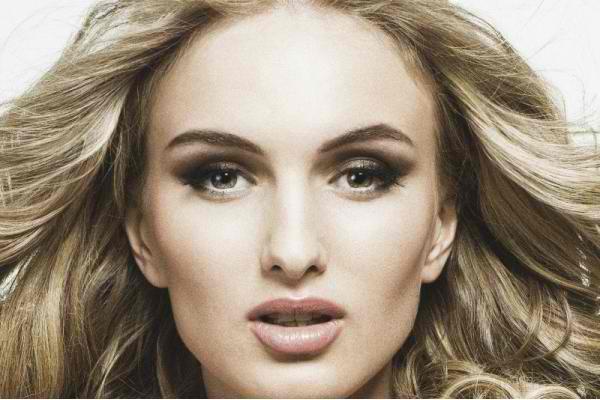 The 21-year old professional model from Georgia is no longer new to the international pageant arena. Because of that attention-grabbing beauty of her face and killer body proportions, she was one of the hot picks of most everyone last year to win the most coveted Miss Universe crown. However, she failed to make it the first cut of the competition.
On the other hand, I am pleased that this year she was appointed as Miss World Georgia and I remain optimistic that this girl will rock and shine on the Miss World stage. Anyways, who knows her fate in international pageant might turn out positive this time.
A Little Background:
Tamar Shedania was born and raised in Zugdidi, a coastal town on the Black Sea. She competed and won in Elite Model Look Georgia contest in 2007 that changed her life completely.
9 – Kirsty Heslewood, ENGLAND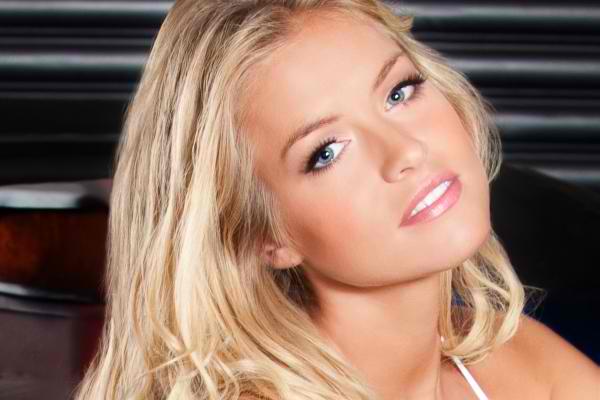 Without a doubt, the 24-year old legally blonde Kirsty Heslewood from England is another statuesque beauty at 178 cm and undeniably attractive. She has the youthful and refreshing vibe that is captivating. Every picture I see about her online speaks more of her warm-hearted personality.
At any rate, she is also a smart woman. Given her academic background where she has a good GCSE and A-levels in her English, Maths, Biology, and Design & Technology, this girl is indeed a good communicator.
A Little Background:
Kirsty Heslewood lives in a small village in Hertfordshire and currently working as an import broker. She suffered from selective mutism as a child, and has turned her life around through her progress to the Miss World final.
8 – Elena Ibarbia Jimenez, SPAIN

Is 18-year old too young to win Miss World? I don't think so! Even former Miss Universe Stefania Fernandez from Venezuela won the most coveted crown when she was 18.
Having said that, this 18-year old Elena Ibarbia Jimenez from Spain who stands 1.80m will be a major Miss World contender. Her enviable height can be a big factor. Aside from that by looking at her pictures, she got this stunning looks that is achieved by her striking facial features.
A Little Background:
Elena Ibarbia Jimenez was born in the city of San Sebastian, to the north of Spain. She is entering her 2nd year of university studies and studying Communication.
7 – Antigona Sejdiu, KOSOVO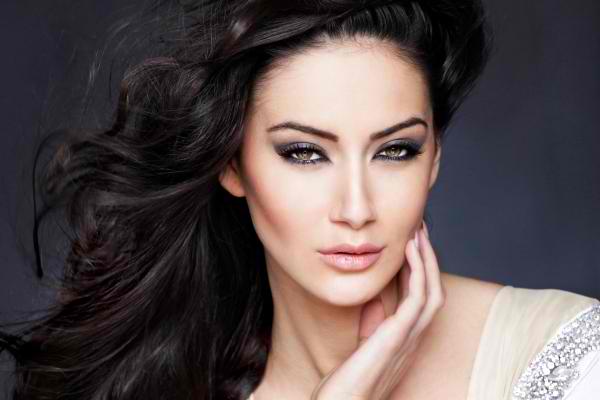 The 21-year old Antigona Sejdiu is Kosovo's first ever representative for Miss World. She is a good and strong representative and I find her very competitive. Judging her physique, no doubt this girl is oozing with sex appeal and I just can't take my eyes off to her.
I know it could be a long shot, but I find this girl interesting. She is indeed very sultry with those expressive eyes that somewhat convey a message of sexiness and glamour!
A Little Background:
Antigona Sejdiu grew up in Southern Germany, in the town of Goppingen before moving back to Kosovo. She's now living in the capital city of Prishtina and a Business Administration student at university.
6 – Karen Soto, VENEZUELA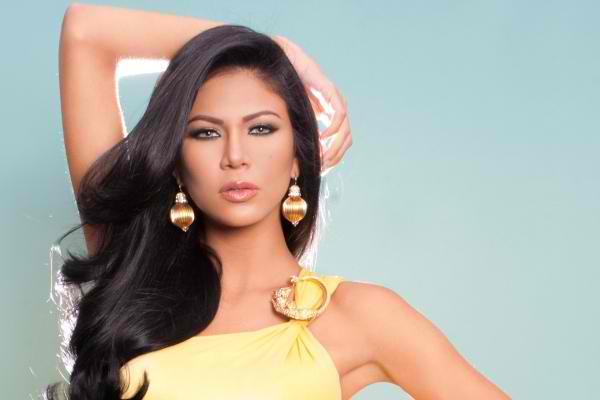 The country Venezuela is known for producing strong and stunning contenders in international pageants. This time their representative to Miss World in the name of Karen Soto is another one to beat in the competition.
The 21-year old beauty pageant titleholder who stands 1.79m is really on fire and very well prepared. During the Miss Venezuela World 2013 pageant last August 10 in Caracas, this sexy fierce girl with a nice aura has a strong stage command that draws audience attention.
A Little Background:
Karen Soto was born May 26, 1992 in Maracaibo, Zulia, Venezuela.
5 – Nadyalee Torres, PUERTO RICO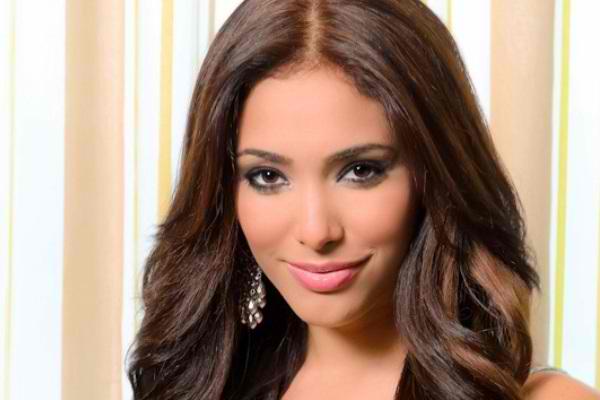 Nadyalee Torres from Puerto Rico is another competitive Latina to be looked forward in Miss World pageant. She is undeniably jaw dropping gorgeous and her stunning Puerto Rican body non-verbally communicates voluptuousness.
Furthermore, the 25-year old is no longer new to the realm of pageantry. She placed as the 4th runner up in Miss Puerto Rico Universe 2012 and one of the Top 15 semi-finalists in the Top Model of the World 2012. So I am sure having this background is something one to be overlooked.
A Little Background:
Nadyalee Torres grew up in Aguas Buenas and is a medical student with plans of following her degree with a masters' in Dialysis and Family Counseling. She has been working very hard at the Ninito Jesus Home were homeless children are taken care of.
4 – Marine Lorphelin, FRANCE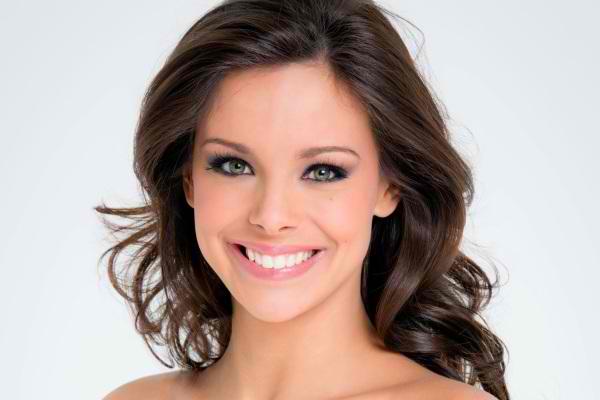 Standing at 1.76m, the 20-year old Marine Lorphelin will represent France in Miss World 2013. This girl has a beautiful face with this healthy sparkling eyes and mysterious smile that invite a "sexy but not slutty" approach. She is indeed beautiful in her own right.
And this early, I am pretty sure her beauty won't be ignored in Indonesia and with the right attitude, she will go far in the competition and might bring home the most coveted Miss World crown.
A Little Background:
Marine Lorphelin was born and raised in Macon City and currently a 2nd year medical student in Lyon. She has been crowned Miss France 2013 last December 2012 representing the region of Burgundy.
3 – Navneet Kaur Dhillon, INDIA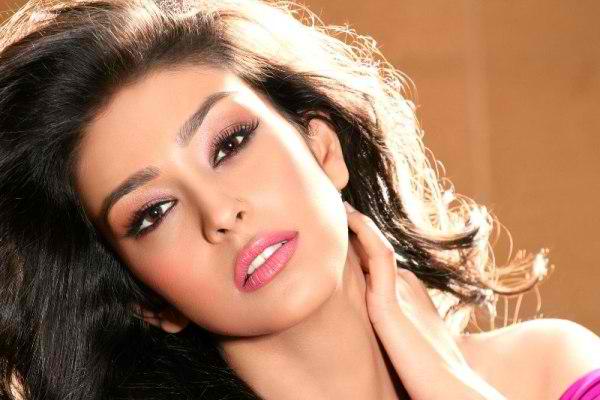 No doubt, this year India has sent an all around classic beauty and a very competitive delegate to Miss World. Navneet Kaur Dhillon who is an Indian female model has a great overall presence. She is a stunner that knows her best facial and body angles on photographs.
Tall at 1.7m and has been a part of many social endeavors, the 20-year old Navneet brought positive comments from pageant fanatics all over the world and became one of the biggest favorites and it showed.
A Little Background:
Navneet Kaur Dhillon is a daughter of an army officer and a media student in Punjabi University. She was crowned as the Femina Miss India World 2013 and Femina Miss Timeless Beauty.
2 – Megan Lynne Young, PHILIPPINES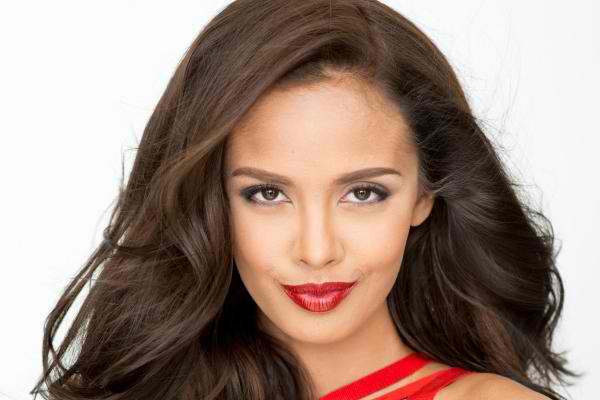 After winning Miss World Philippines 2013, the 23-year old Megan Lynne Young adds up to the strong contenders vying for this year's Miss World title in Indonesia. This pretty and witty Filipina has the charm and winning personality. Her sweetness comes out naturally through her beautiful, angelic smile.
I preempt the Filipino American actress is a well-rounded competitor and could definitely make the top without anybody being befuddled. She has excellent modeling and interview skills and is overloading with sex appeal that will somehow gain the nod of the judges. Overall, I cannot wait for this girl's element of surprise on September 28.
A Little Background:
Megan Lynne Young is a Filipino American actress and is currently an artist of ABS-CBN's Star Magic. She is the older sister of Lauren Young.
1 – Sancler Frantz Konzen, BRAZIL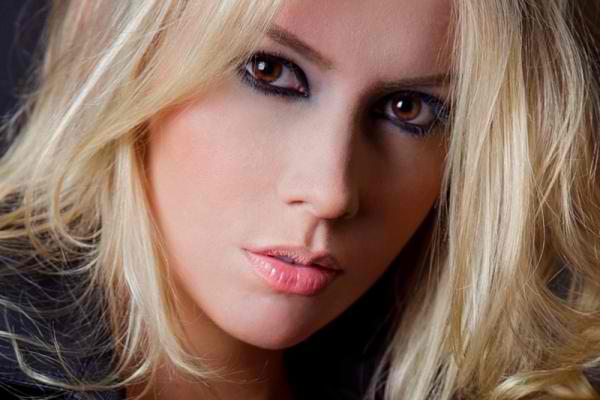 What a fresh look on Brazil's delegate in Miss World! I am not surprised that the 22-year old model Sancler Frantz Konzen is one of the front-runners in the competition. In terms of looks, she is impressive, alluring and has a very interesting beauty that could drive men crazy.
Given her modeling background and experiences in different beauty contests, she might pull it off and be the second winner of Miss World from Brazil.
A Little Background:
Sancler Frantz Konzen is a Brazilian model and a journalist. She was born and raised in Arroio do Tigre (Rio Grande do Sul). She also won numerous beauty contests such as Fall of Miss Rio Grande do Sul 2009, Miss Arroyo del Tigre 2010 and currently Miss Brazil World 2013.