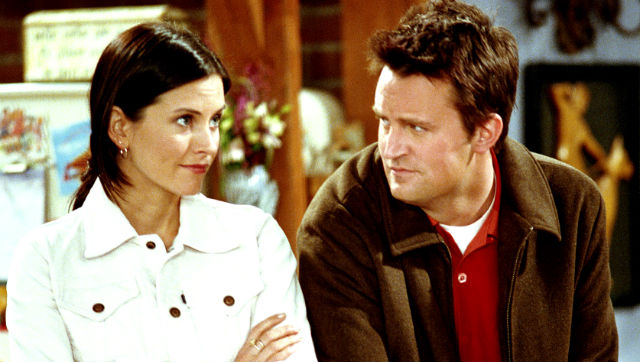 It's been almost twelve years since the "Friends" last episode aired way back May 2004 in NBC and the famous cast have gone to different ways; others has been successful in Hollywood.
But still the show lives on most avid fans.
A deleted scene from the hit TV show went viral years after it was posted on the popular video website YouTube.
The now-viral controversial scene starts with the characters Chandler (Matthew Perry) and Monica (Courteney Cox) are on the way to their honeymoon when a problem with Transportation Security Administration (TSA) happen after Chandler jokes about a bomb.
According to sources, this particular scene was pulled from the episode that aired two weeks after the September 11 world trade bombing attacks.
The deleted clip was uploaded to YouTube by Bagurka several years ago gaining 4 million views are now making buzz around social media sites and sending the netizens into frenzy mode.
Here are some of the netizen's reaction:
The deleted/replaced airport scene on friends is so good, I'm glad they were finally able to air it.

— Ash. (@nicotineandash) August 18, 2015
Loving the deleted friends scene #friends #chandler #monica #airport #deletedscene

— Jodie Rolo (@MizzJodieRoles) August 17, 2015
omg friends deleted scene

— tals (@alter_joy) August 17, 2015