Mankind can't probably survive without potatoes. With its ability to complement almost any kind of foods and dishes, it's pretty much a "must have" for each and every kitchen nowadays. Its importance to human race is also highlighted in Matt Damon's film "The Martian" where potatoes saved the life of Damon's character while stuck in Mars.
Aside from being such a life saving food or vegetable, potatoes also have many other uses outside of the kitchen and dining table. Below are some of the amazing ways you can use potatoes that you probably didn't know about. Some of them are surprisingly useful while some are just for entertainment and fun.  Check them out!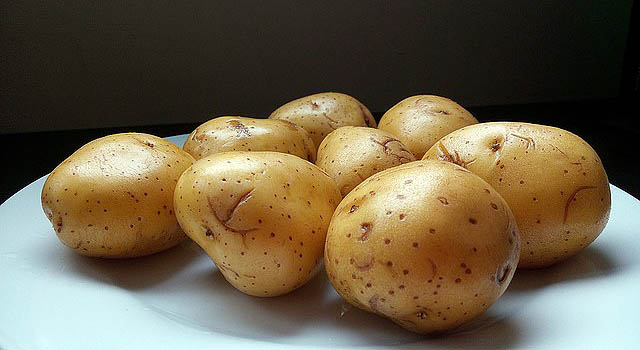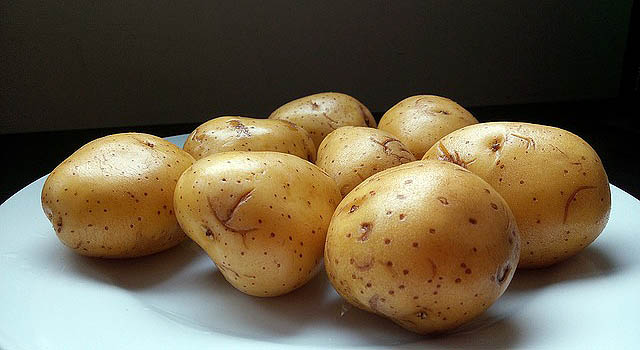 Potatoes for stain removal
Potatoes can remove stains at your carpets, sofas and even at your clothes. Wanted to try it? Here's what you should do.
Grate raw potatoes in a small bowl of water. Allow the potatoes to soak for 30 minutes. Squeeze the grated potato into the water then discard it. Using a piece of cloth, rub the potato juice infused water into the stain until it vanishes.
Potatoes for hot and cold compress
Potatoes can retain its temperature for a long period of time. This makes them an effective alternative in making warm and cold compress. Put a hot or chilled potato in a sock to create a pain-relieving compress.
You can also keep few hot potato slices in your gloves to combat the cold weather and use frozen potato slices to keep yourself comfortably cool at warm weather.
Potatoes to clean your windows
Looking for a non-toxic, all natural glass cleaner? Go get some potatoes! Rub a raw potato at your windows then wipe it away with a clean cloth. The mineral contents of potato can effectively remove any kind of stain or blemishes at window glasses. Potatoes can also be used to clean car windshield, eye glasses and even ski goggles!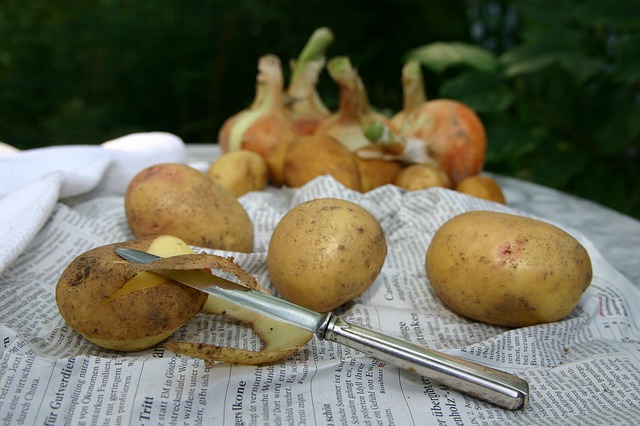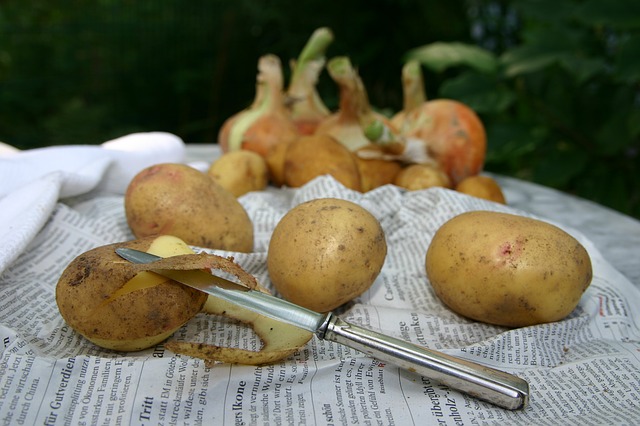 Potatoes to remove warts
Thinking about having your warts removed via laser procedure? Well give a piece of potato a chance to remove it for you. Rub the cut end of a potato across the wart and leave the potato extract on. Repeat this process daily until warts are removed.
Potatoes to clean your silverware
Rub a raw potato over the items that you wanted to shine again. Leave the potato extract for few minutes before rinsing. It's also recommended that you soak your silverware in potato-infused water for an hour or so. Wipe it clean with a soft-cloth and enjoy your clean sparkling silverware.
Use potato to remove broken light bulb from its socket.
Accidentally broke your light bulb while unscrewing it? Don't panic and just grab a good size potato! Cut your potato in half and gently press the flat side to the remaining broken bulb. This can truly help you unscrew the light bulb without any kind of harm.
Potatoes for the skin
You can make a good and effective facial mask out of a potato. Mix good amount of mashed potato with water. Apply the mixture at your face and let it sit for 30 minutes.  Slices of potatoes can also be used to treat puffy eyes and in removing dark spots around the eye.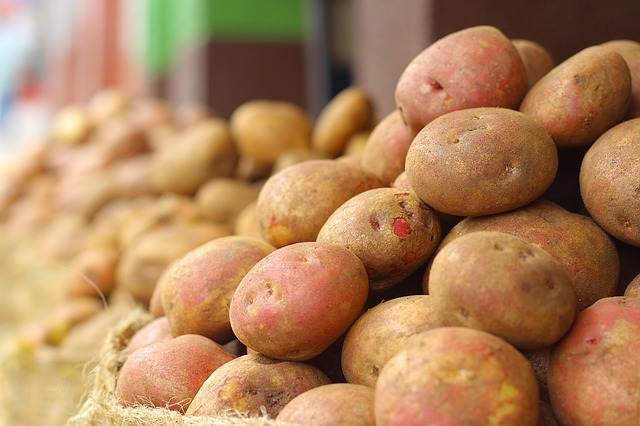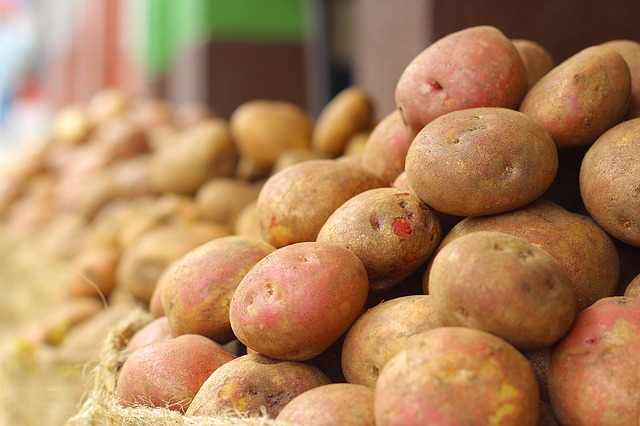 Potatoes for headache
Slices of potatoes can sooth headaches. Rub small slice of potato into your temples in a soft circular motion. You can also use a bandage or a headband to keep the potatoes fix at your  temple and forehead. Trust me, this is very effective.
Potatoes to remove rust from metal
Do you have old metal-made tools that look so rusty? Wanted to bring them to their former glory? Try this! Cut potato in half. Add good amount of salt to the cut end and rub it against the rusty tool or equipment. Leave it for at least 30 minutes before rinsing.
Potatoes can also power a light bulb and recharge your phone's battery. They are such a great source of energy according to scientific research and studies.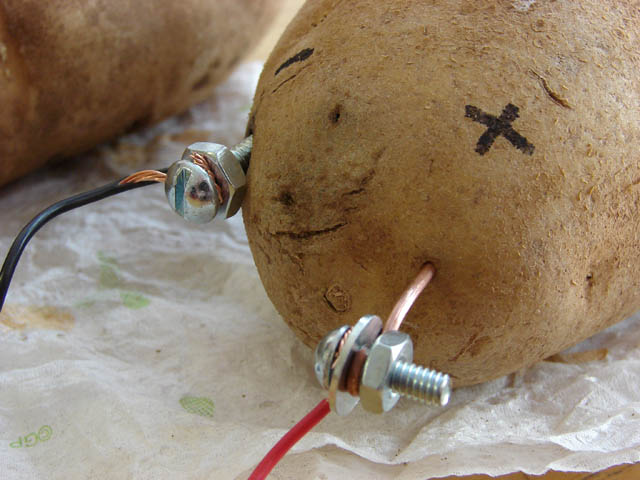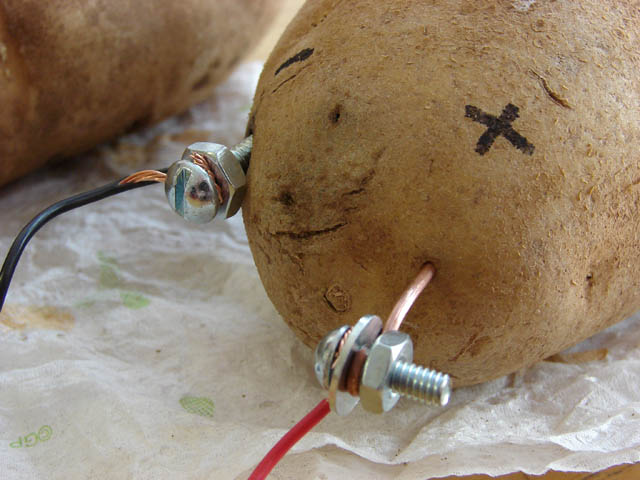 This work is licensed under a Creative Commons Attribution 4.0 International License.





Contact us or email us with your questions, comments or tips. Read more trending news here at HenSpark!