Fences have the power to make or break your property's curb appeal. Fence walls are no longer just used to secure space and mark boundaries; they are also commonly used as the edging to frame your garden, the highlight to your landscape design, or as the focal point of your frontage.
It is important to choose the best fence design from hundreds of available choices. Although offering a fencing solution, the best fence complements the homeowner's design and its surroundings.
Here's a gallery of fences in various styles to get you thinking about what kind of fence you want in your own yard.
Black Horizontal Slats in Modern Horizontal Fence
Looking for a modern fence style that maintains privacy while not suffocating your yard? Consider horizontal black cedar slats. This fencing not only looks great next to a lush green lawn but is also a good match for modern architecture.
Climbers Wall Fence Decorative Fence Design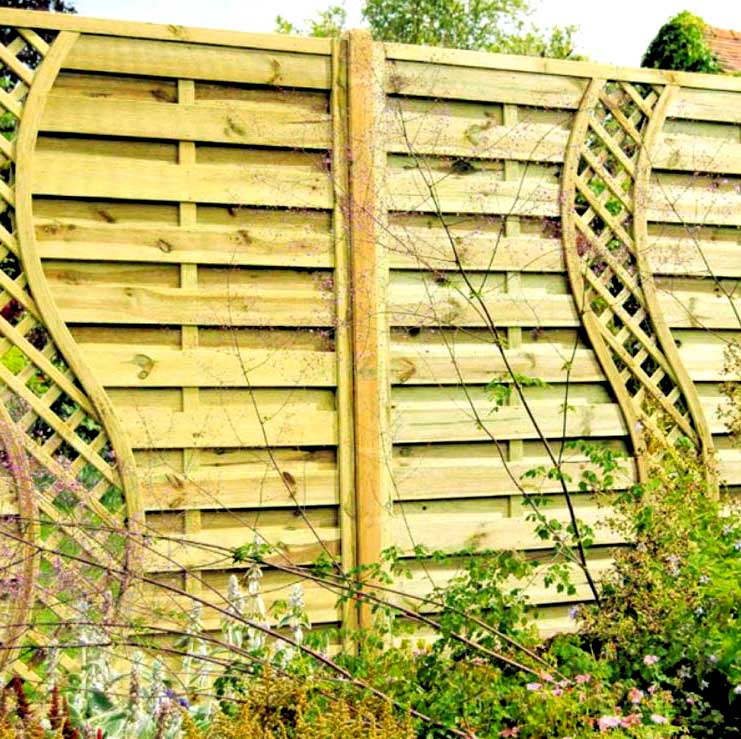 A lovely climbers-wall fence looks lovely both during and after the growing season. This fence is ideal for supporting climbing flowers and vegetables due to its strategically placed latticework.
Keep in mind that climbing plants can get heavy, so make sure your fence can support them.
Repurposed Pallet Fence for Low-Cost Backyard Fence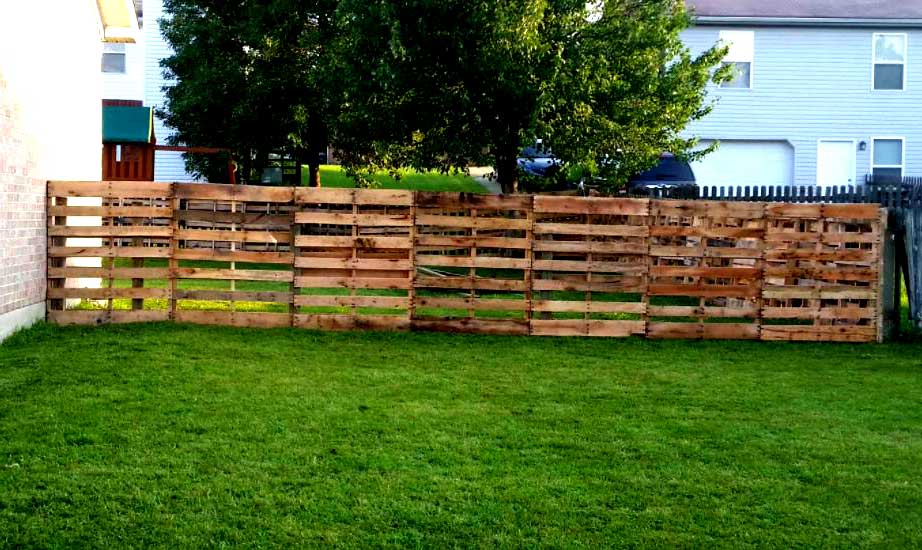 Pallets can be used for almost anything, including the construction of fences! You have two options here: use the pallets as whole pieces that you bracket to the fence posts, resulting in interesting yard fencing made of linked squares, or strip the pallets for their wood slats and use them as individual boards.
Both options enable you to repurpose the wood and make a one-of-a-kind fence.
Bamboo Fence Decorative Ideas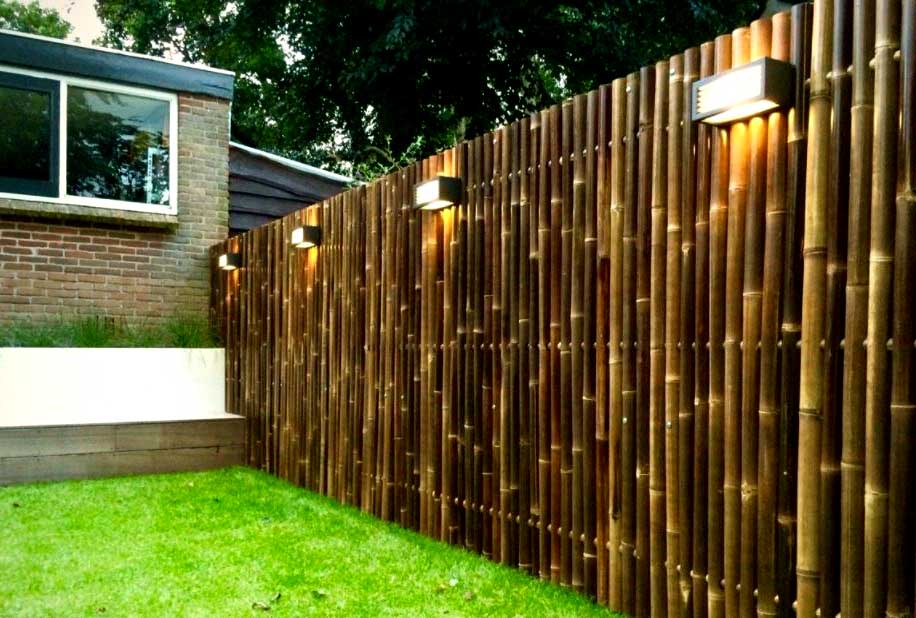 This natural bamboo fence is made of full bamboo stalks that have been lined up and framed with stained wood. The panels are held together by a concrete foundation.
Bamboo fences are visually appealing, lightweight, and allow enough light to pass through to avoid creating too many dark shadows. Bamboo's rich light green and straw colors complement any backyard, but especially if you have tropical plants and accessories.
Solid Geometric Concrete Fence Design Ideas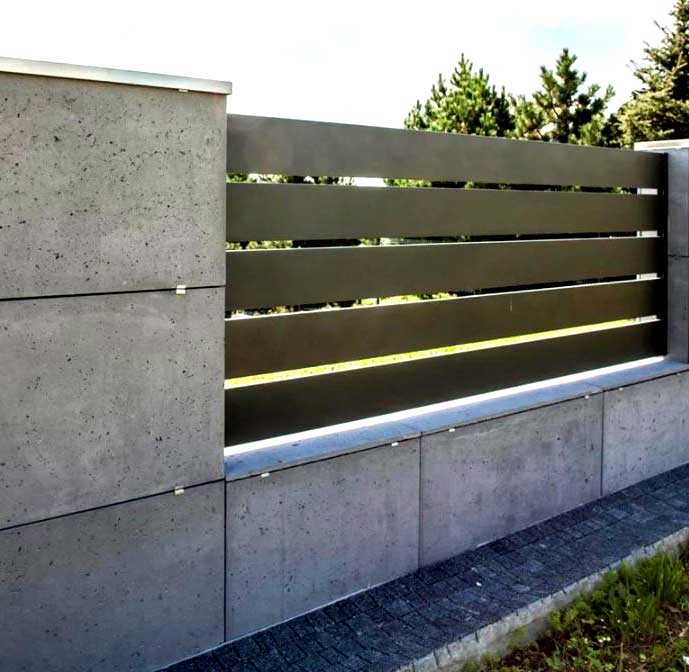 Consider a pure concrete fence for your backyard if you prefer ultramodern fences. You can get ideas from many dazzling, high concrete fences that are used for both safety and beauty. The concrete is usually smooth and gray, with geometric gaps and lines for interest.
The gaps also allow for the passage of air and light. While a concrete slab can be poured by hand, a fence made of concrete panels will almost certainly necessitate the assistance of a professional.
Metal Fencing Design? Consider Iron Fence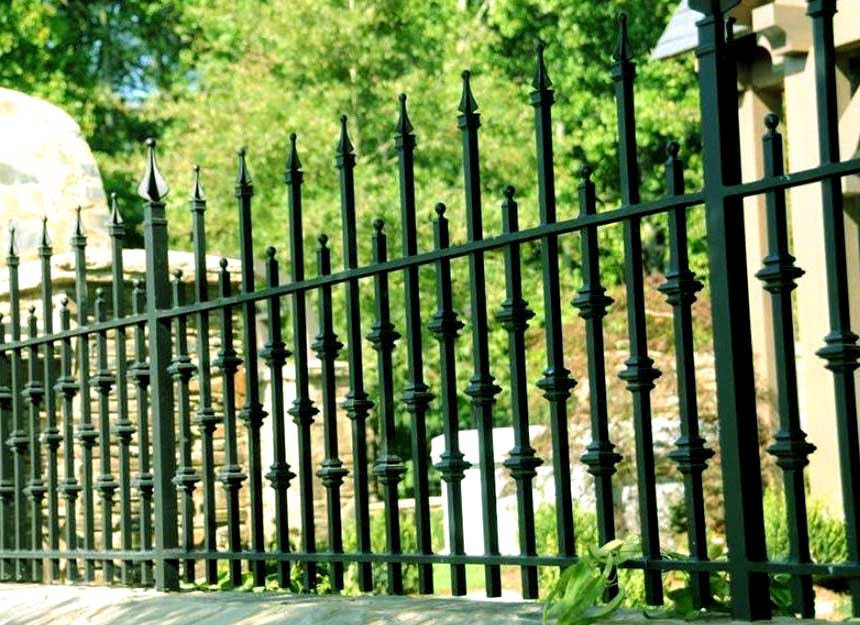 Wrought iron yard fencing (or an aluminum substitute) allows for ventilation while protecting your property. Metal fences have been used for centuries, are extremely durable, and can be quite attractive. Periodic repainting is required for maintenance.
Gabion Wall Decorative Fence Ideas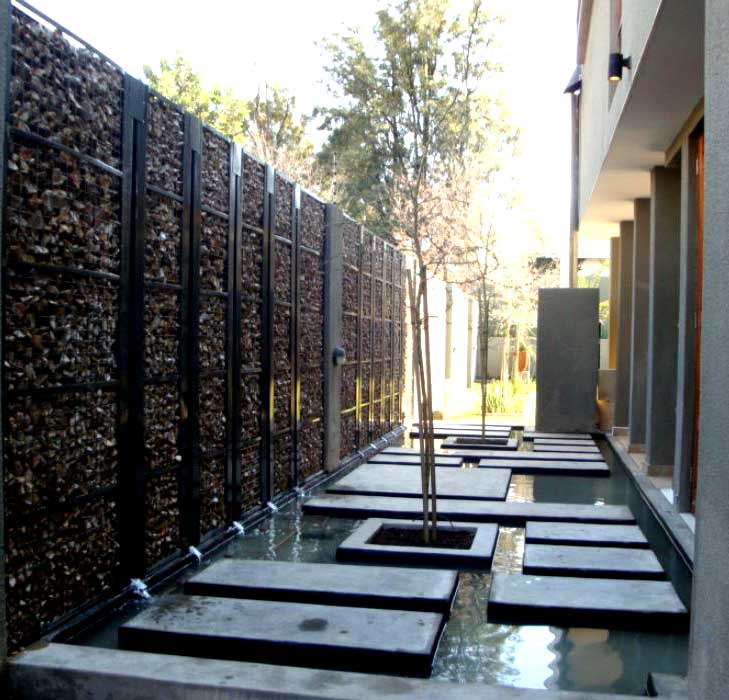 A gabion wall is a stone-filled retaining wall made of retaining wire. Builders usually combine fences with wood posts or panels to create a more eye-catching effect.
Choose beautiful stones to complement the landscape, such as large cobblestones or local rocks, and you'll be amazed at how good this fence can look (not to mention how sturdy it is).
Fencing Made Of Wood and Corrugated Metal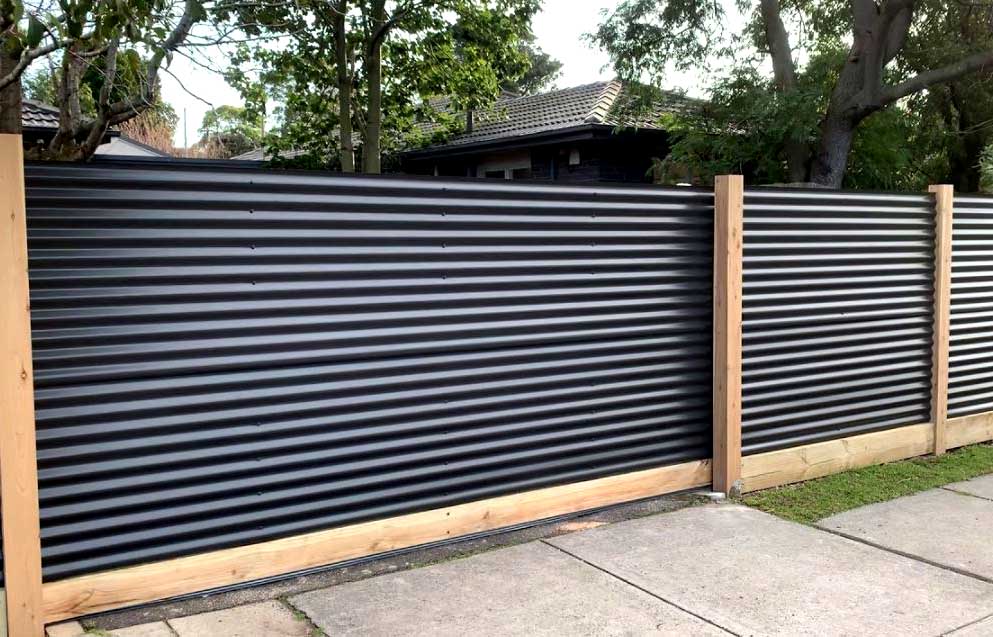 Corrugated metal may appear to be an unusual choice for a landscaping fence, but we've seen some beautiful fences that combine corrugated metal and wood.
Corrugated metal is typical of high quality and is often covered with a protective coating to make it appear more luxurious. The wood panels are rich and dark to complement the metal.
This work is licensed under a Creative Commons Attribution 4.0 International License.





Contact us or email us with your questions, comments or tips. Read more trending news here at HenSpark!