A pergola is a fetching addition to your home because of its versatility. It is easy to customize and add certain touches such as panels, vines, plants and shades just to name a few. Cover it in aluminum or buy in PVC for little to no maintenance.
You can take the alternate route and choose a pergola with a painted or stained wood appearance. Regardless of your personal taste, this brings out the best in your backyard or wherever you decide to install it.
Here are pergola looks you might want to consider for your house.
Install the Pergola over the Walkway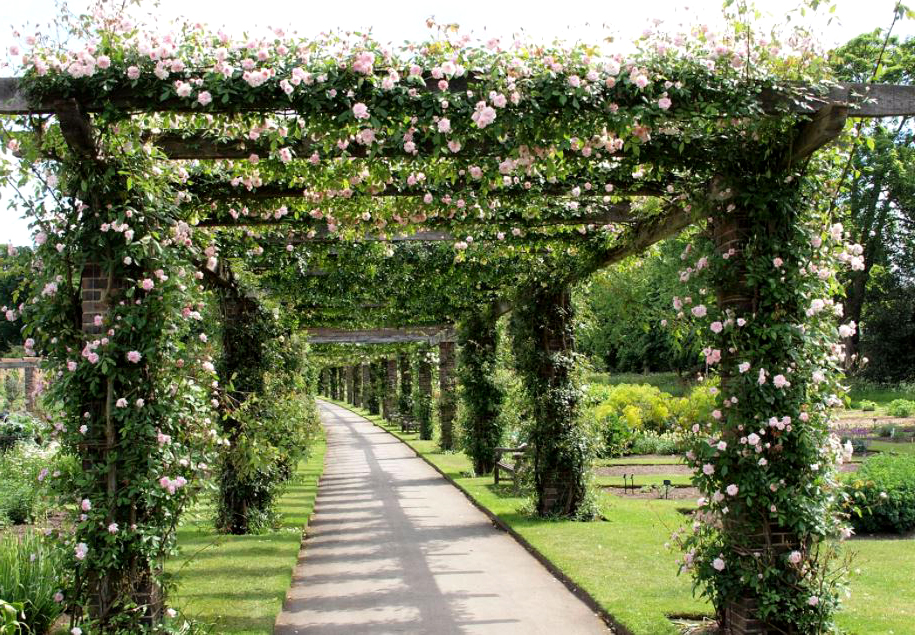 The walkway in your garden or yard already beautifies your home, but add more value to it by having a pergola built over it. This gives the area a fetching look while providing shade.
You can add chairs or a table for whenever you have snacks, drink tea or just when you read your favorite book.
Add a Shade or Two to Your Pergola
A pergola already adds some shade to those sitting or standing under it. Give yourself more shade from the elements by allowing vines to crawl up it or install a canopy. These not only provide shade, but also beautify the pergola.
Private Pergola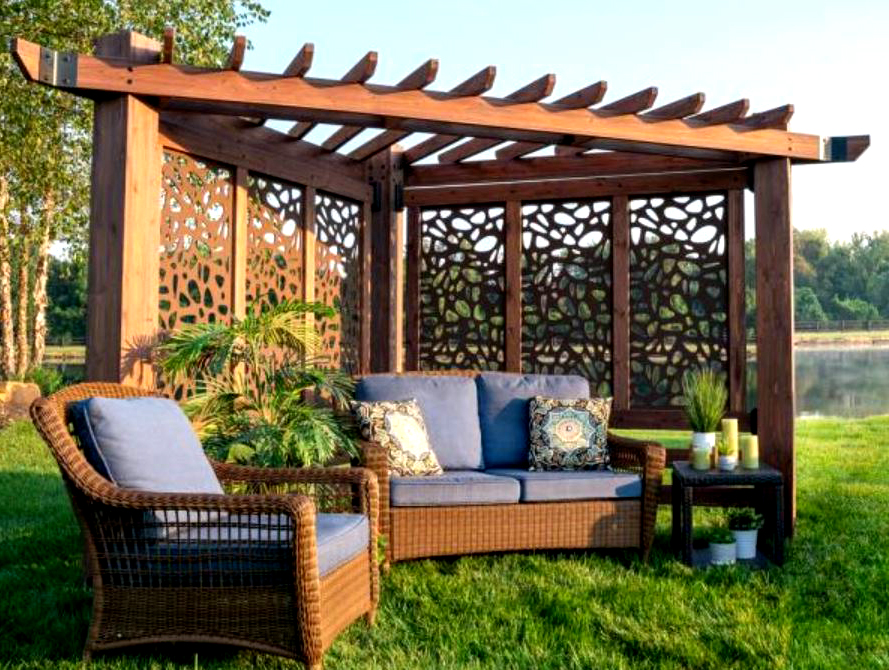 Some homeowners want to display the fullness of their pergola because they think it's a fetching addition to their garden.
However, you can make it room-like by draping curtains around it or surround it with tall plants. This creates some privacy and ambiance whenever you relax and unwind under the pergola.
Combine a Pavilion and Pergola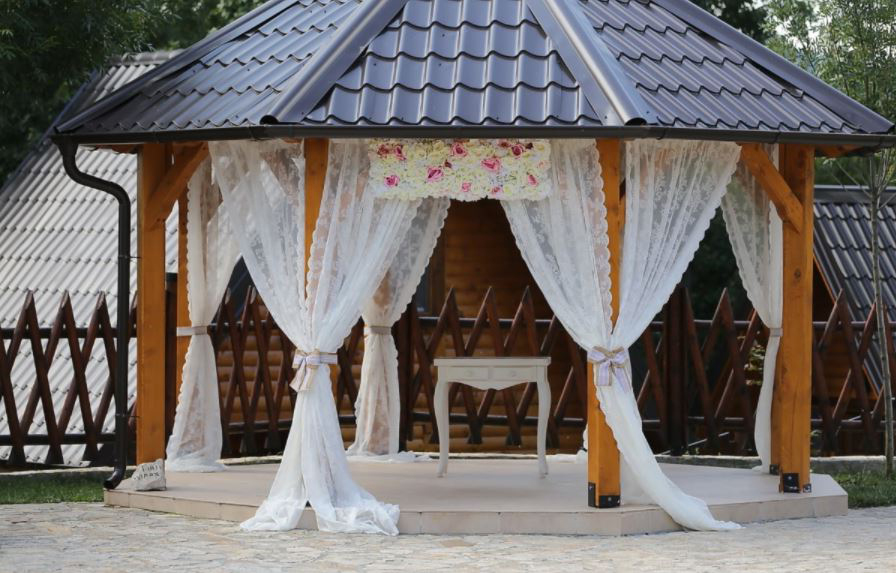 Some homeowners want to combine functionality with style, attaching a pergola to the end of your pavilion gets you both. The pergola provides you with the fetching look you want while providing you protection from the elements.
You can hang out, read a book, or drink tea in the beautified outdoor space.
Stay Warm Outdoors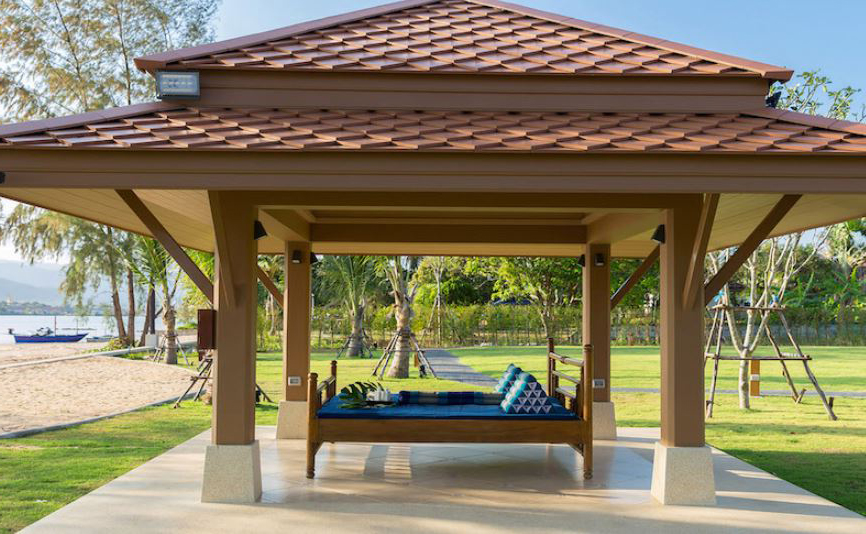 If you want a relaxing and warm day out during the cold months, why not add a fireplace to your pavilion.
You can entertain guests here or spend time with your family. An alternative to a fireplace is an overhead heater.
Outdoor Kitchen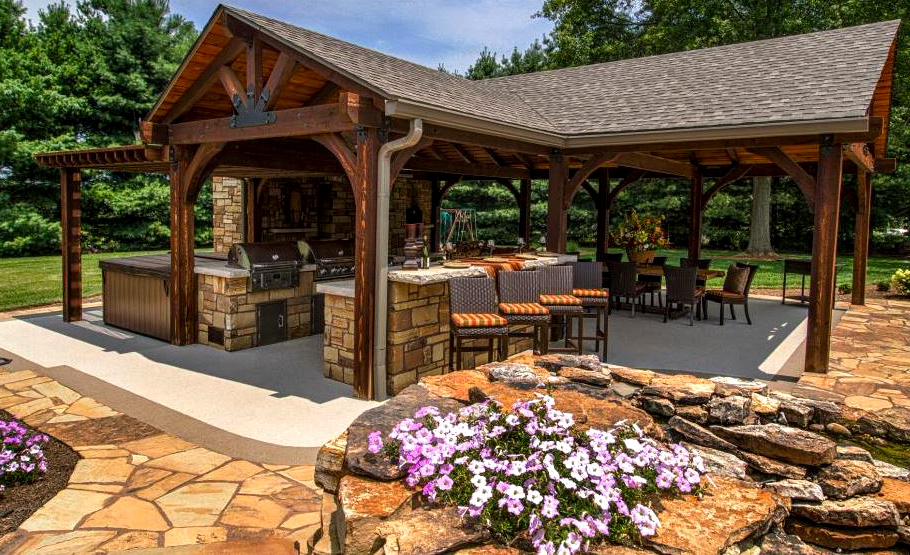 One of the home design trends these days is an outdoor kitchen. Have one made in your backyard pavilion. If you have the budget, complete your kitchen set by having countertops built, put refrigerators there and have a plumber direct running water to it.
These are some of the design ideas you might be interested in doing. These add value and beautify your backyard and garden.
This work is licensed under a Creative Commons Attribution 4.0 International License.





Contact us or email us with your questions, comments or tips. Read more trending news here at HenSpark!