Do you have lots of scrap metal and garbage in your garage? Well, you might think about it before throwing them away. What's the secret ingredient? It's just a piece of your imagination.
Lets take it from John Lopez, a South Dakotan sculptor who creates a mind-boggling, jaw dropping metal scriptures using scrap metal in a western American inspired theme. From life-sized horses, angry bison and stunning triceratops ridden by a cowboy – it's a haven for art lovers.
"My favourite part about these pieces is the texture. I just start grabbin' stuff from the pile and welding it, in and if you weld enough of the same thing on over and over it creates this really cool texture that I've never seen in these kinds of pieces before. And I think that's what draws people in." Lopez explains.
Take a look at his top ten most stunning metal scrap creations (Unordered List):
10 – Dakotah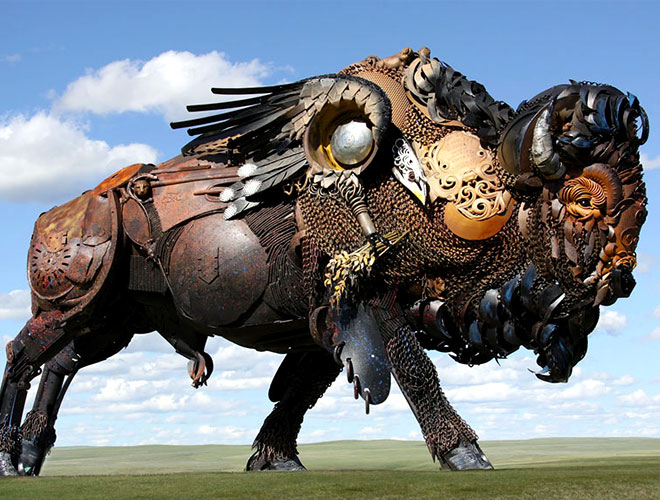 9 – Friesian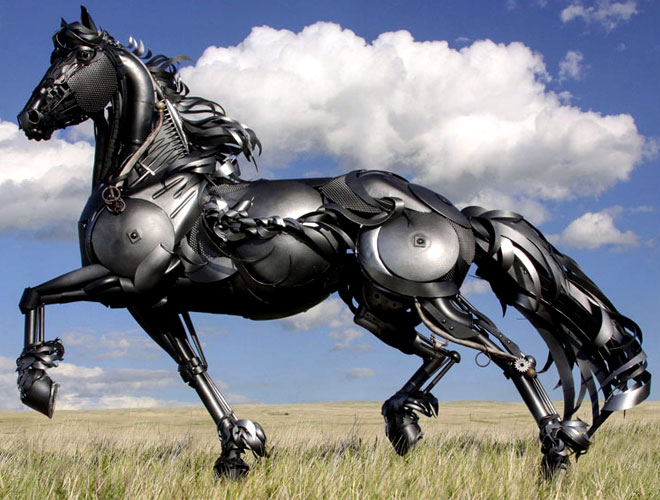 8 – Triceratops Cowboy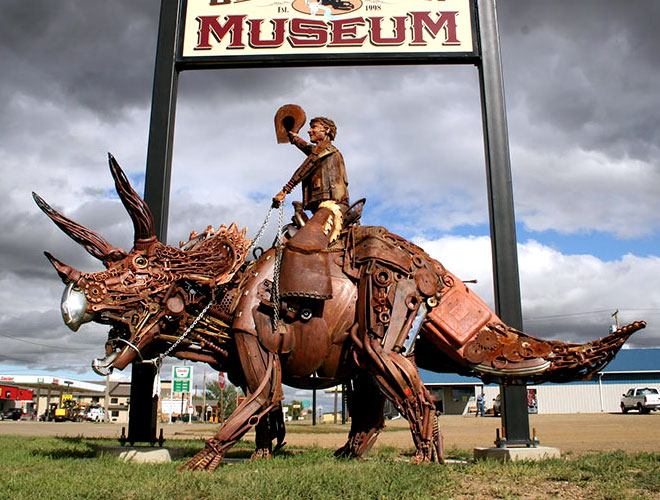 7 – Texas LongHorn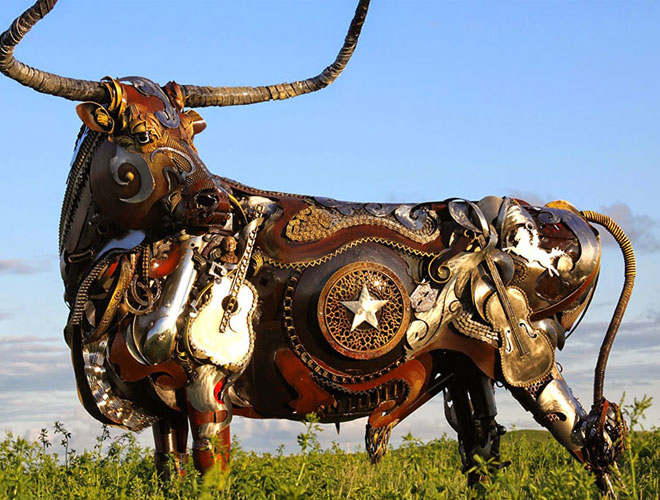 6 – Horse Plowing the Field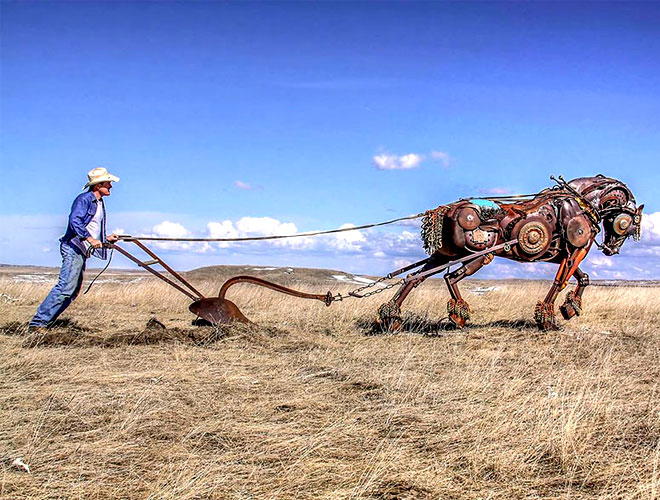 5 – Grizzly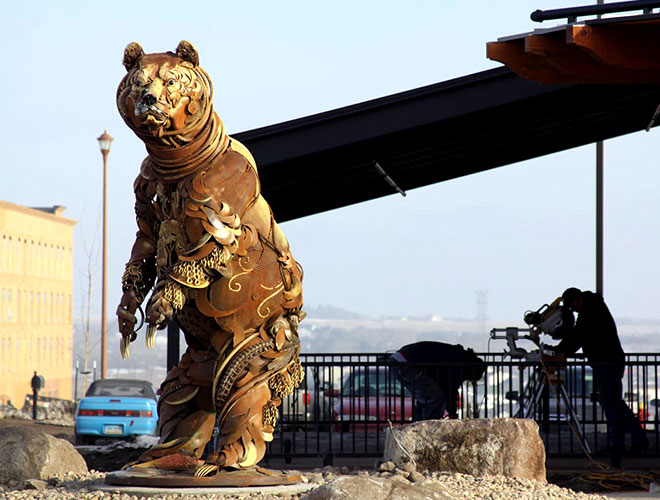 4 – Deer Head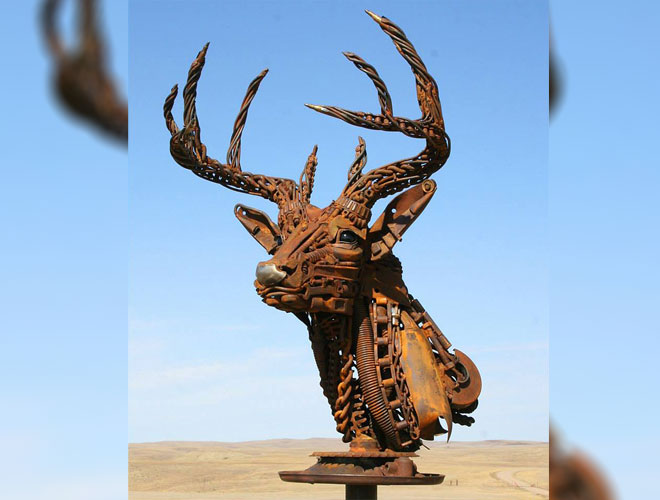 3 – Lemmon High Mascot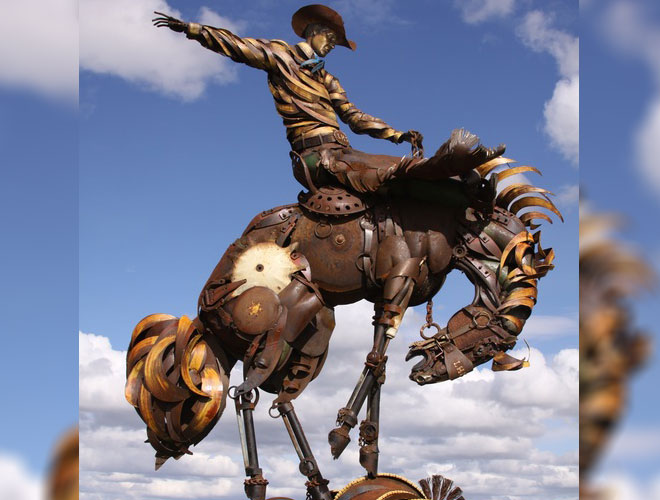 2 – Silverware Peacock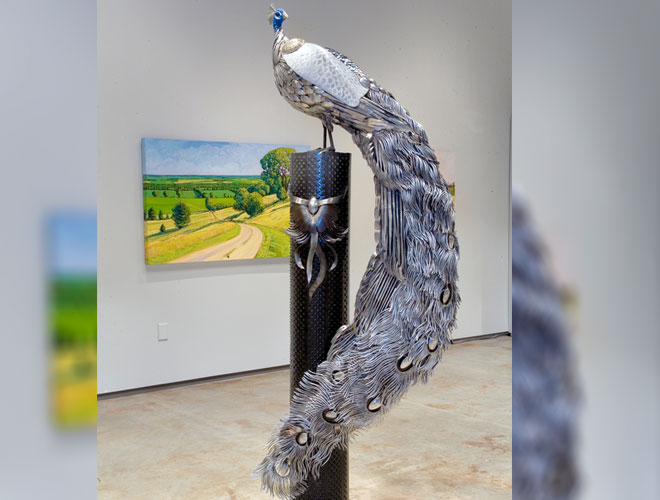 1 – Ram Tough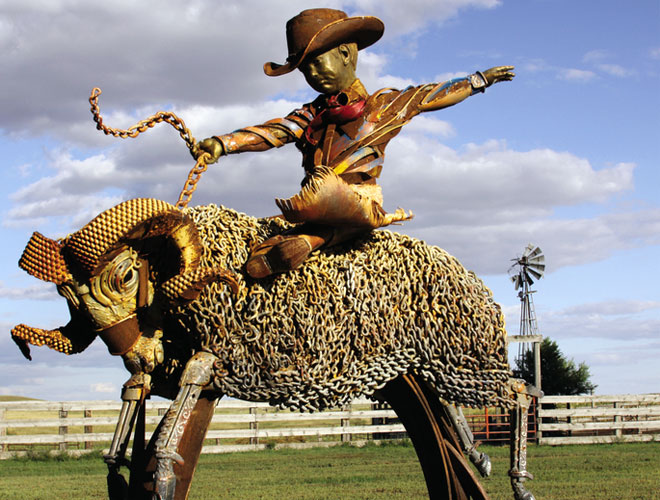 See the rest of these Beautiful artwork at John Lopez Studio.
This work is licensed under a Creative Commons Attribution 4.0 International License.





Contact us or email us with your questions, comments or tips. Read more trending news here at HenSpark!