Are you having trouble improving your kitchen? You might be thinking its small size is limiting your design options.
However, this is not the case; there are many ways to improve your kitchen despite its small size or area. Design experts have agreed upon the following ideas that will help you solve this dilemma.
Old Fashioned Black and White Kitchen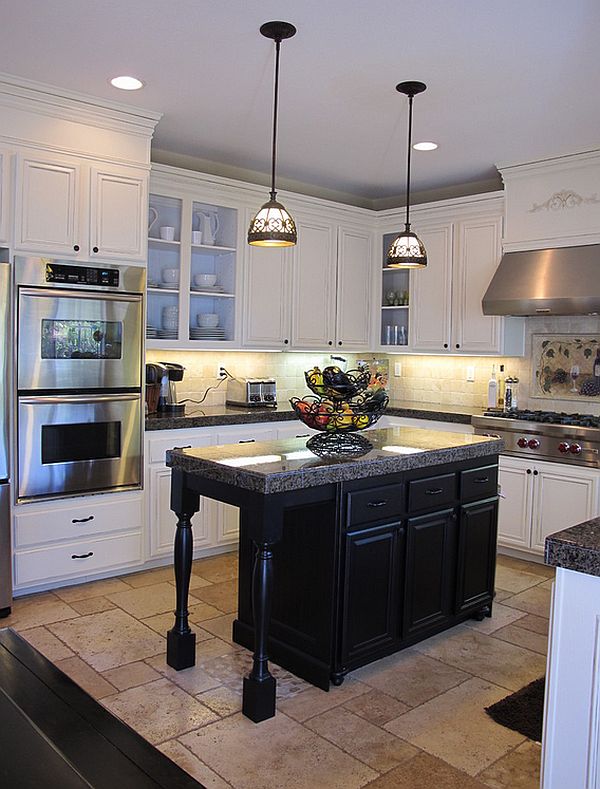 2 most extreme ends of the color spectrum are black and white: White often represents innocence, purity, and new beginnings. Black can be seen as conservative or intimidating, but also often associated with sophistication, luxury, confidence, and strength.
The kitchen is a functional space where one cooks and eats, but it doesn't have to be drab. The simplest way to improve it is to implement a black and white color combination and design. This creates an atmosphere in the kitchen and highlights its best aspects.
This simple yet elegant design is the way to go if you don't want to overthink. You could spice it up a bit by installing black and white floor and wall tiles either from stone-look or mosaic style tiles.
Countryside Small Kitchen Feel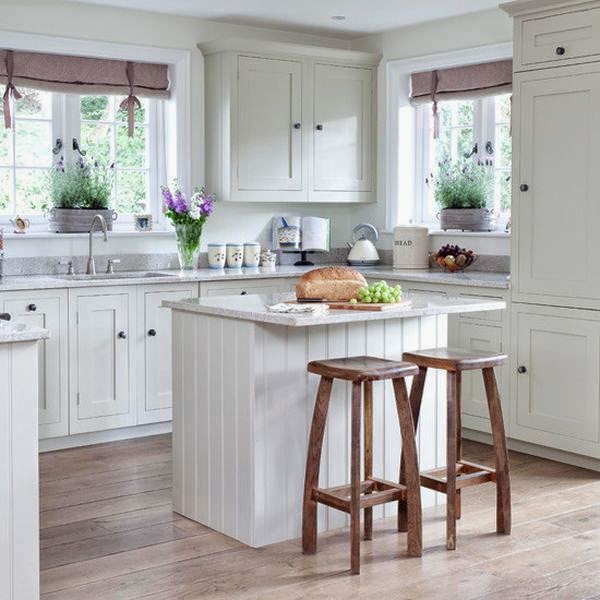 If you want something with more personality other than the usual straight lines and symmetrical upper and base cabinets, opt for a countryside-style.
Add symmetrical mono-tone white finish appliances from French refrigerators, black over white tone cooktops, and white finish ranges.
Put some plants in tables or corners that don't have a functional use. Use bar stools instead of chairs for dining or for preparing your meals. Make space cozy by using ambient or natural light.
Color that has an Impact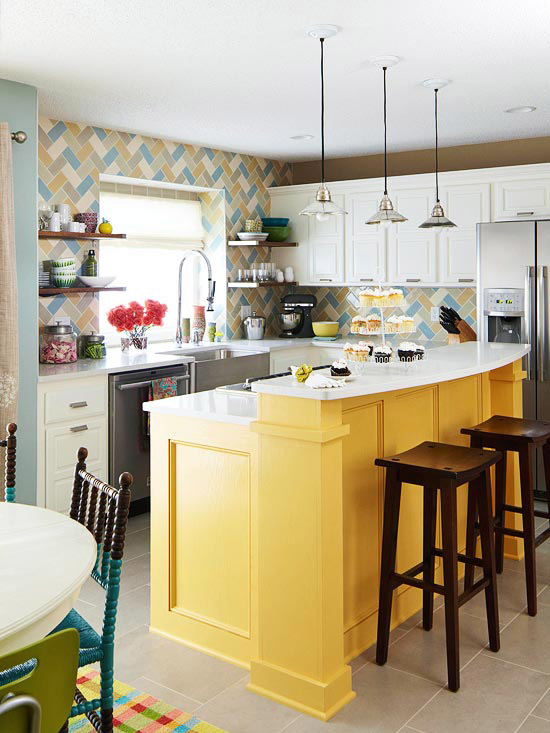 The right color combination is able to highlight certain pieces of furniture or draw the eyes of people glancing at a room. Uniformity and harmony of colors is the main key – from brightly colored cabinetry to complementary laminated countertops.
Combine and contrast light and dark hues to create a similar appearance.
The combinations will depend on your personality and how you want the kitchen to fit in with the entire design philosophy of your house.
Let The Light In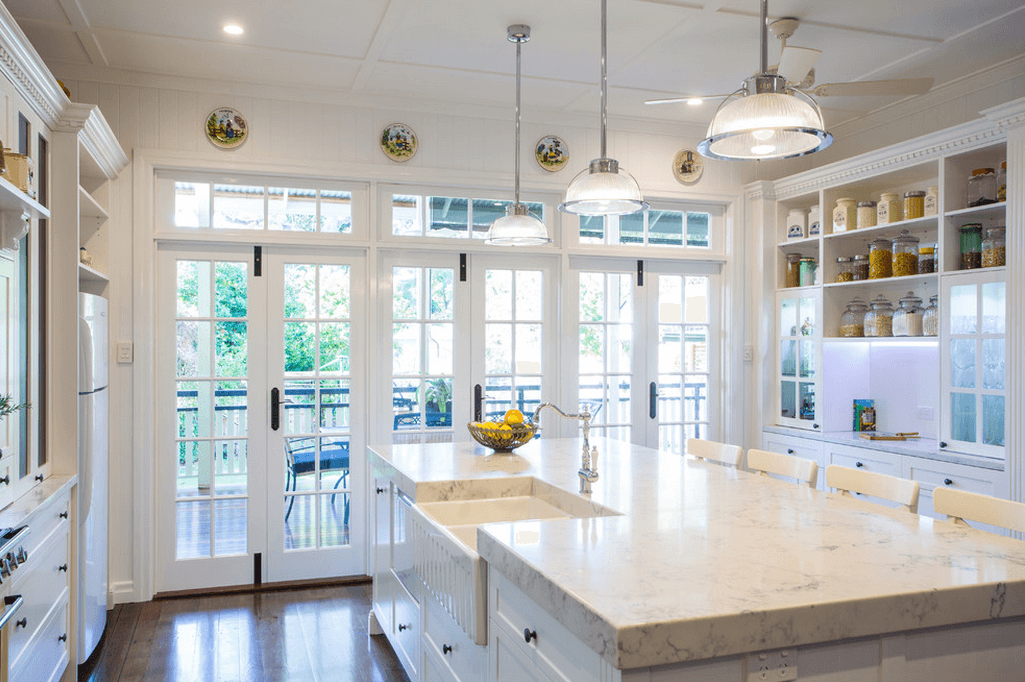 A cost-effective yet stylish way to improve your kitchen's appeal is to let more natural light in.
This means bigger windows and glass doors.
This design aesthetic allows you to highlight the best parts of the room and make preparing food easier. It also lightens the mood especially during breakfast and lunch (or brunch).
A Sleek Look Small Kitchen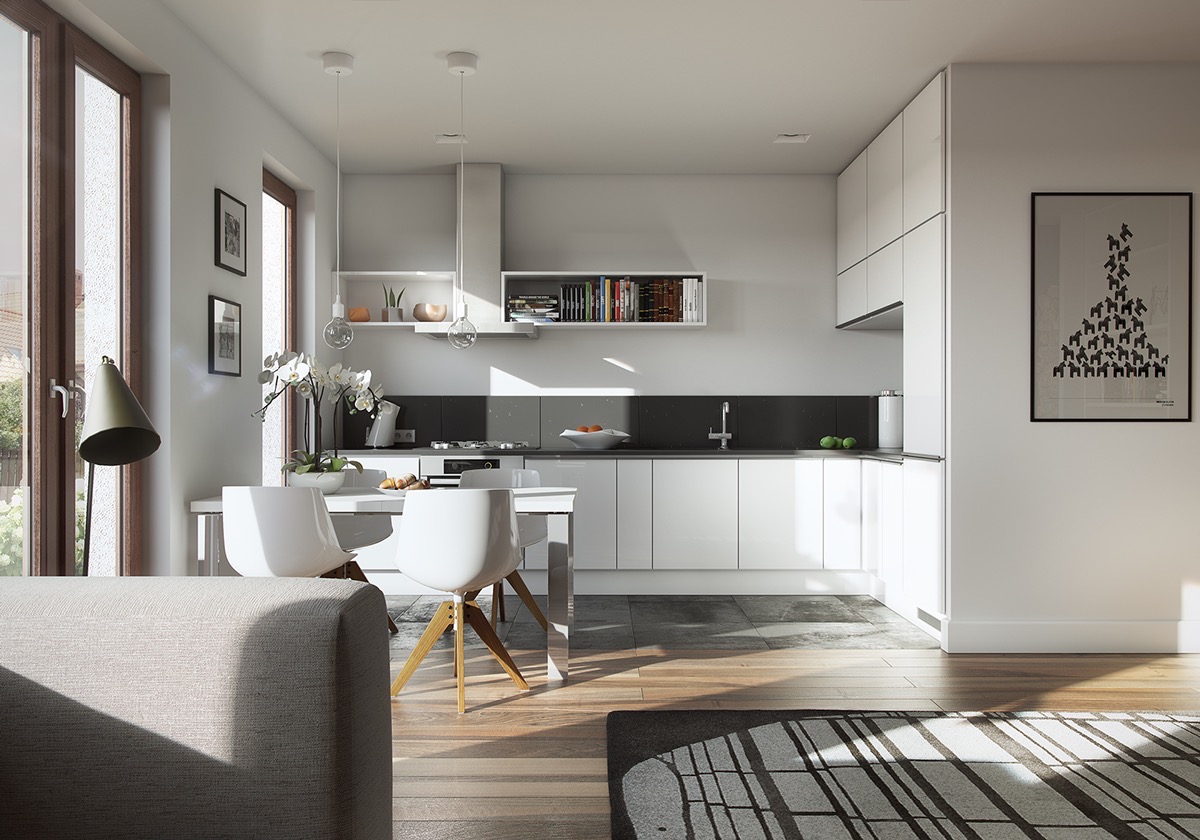 You can make the most out of a small kitchen by using light colors for the walls and ceiling.
Contrast these lighter tones with a darker counterpart to create a sleek and appealing look.
Use smaller pieces of furniture (that are still comfortable to use) to create a sense of space within the room.
Bright and Airy Look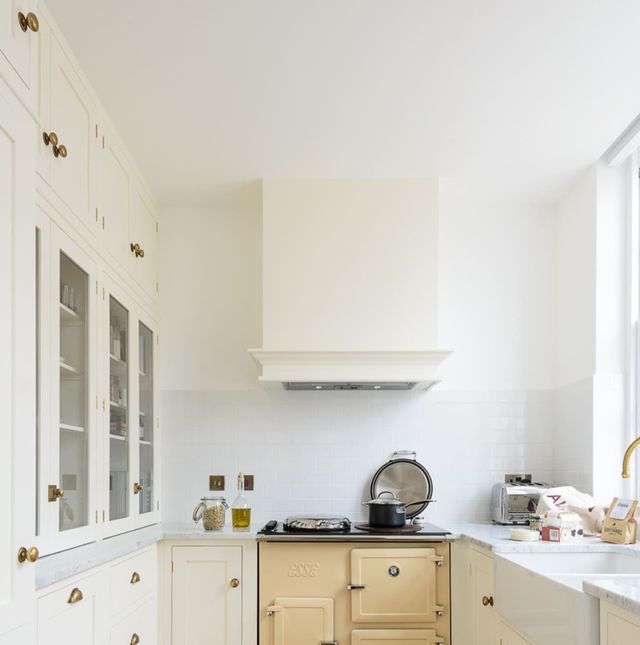 Small kitchens can also look big. One way to do so is to blend different white color palettes.
The simplicity of adding an all-white motif in the kitchen allows the wide-planked floors, countertop surfaces, and cabinetry to shine. You can never go wrong with white, especially in making a room seem airy and wide.
Use stainless steel appliances (refrigerators, cooktops, and ranges), white-tone upper/base cabinets, and furniture or use it as a kind of finish to blend with the open spaces the white color creates.
French Charm Small Kitchen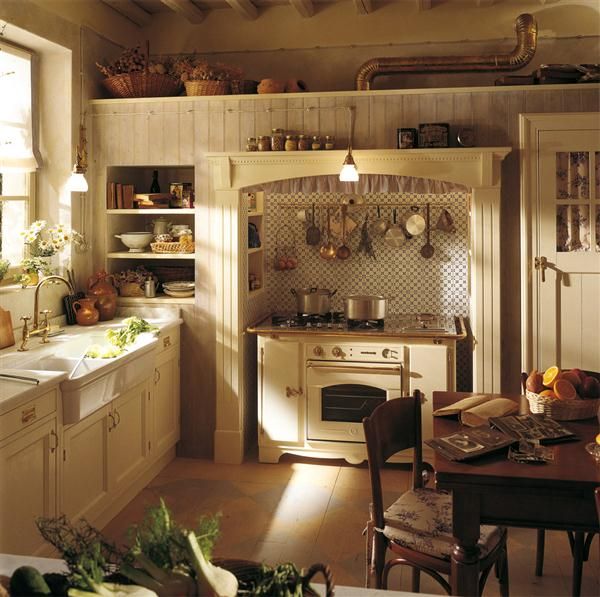 If you are fond of the old world charm of France you can recreate it in your kitchen.
For those with big-budget projects, you can purchase centuries-old French chairs, chandeliers and mixed it up with stone-look or mosaic tiles.
You also have the option to have them replicated. Have oak upper and base cabinets and furniture made as well to complete this design aesthetic.
Go Vintage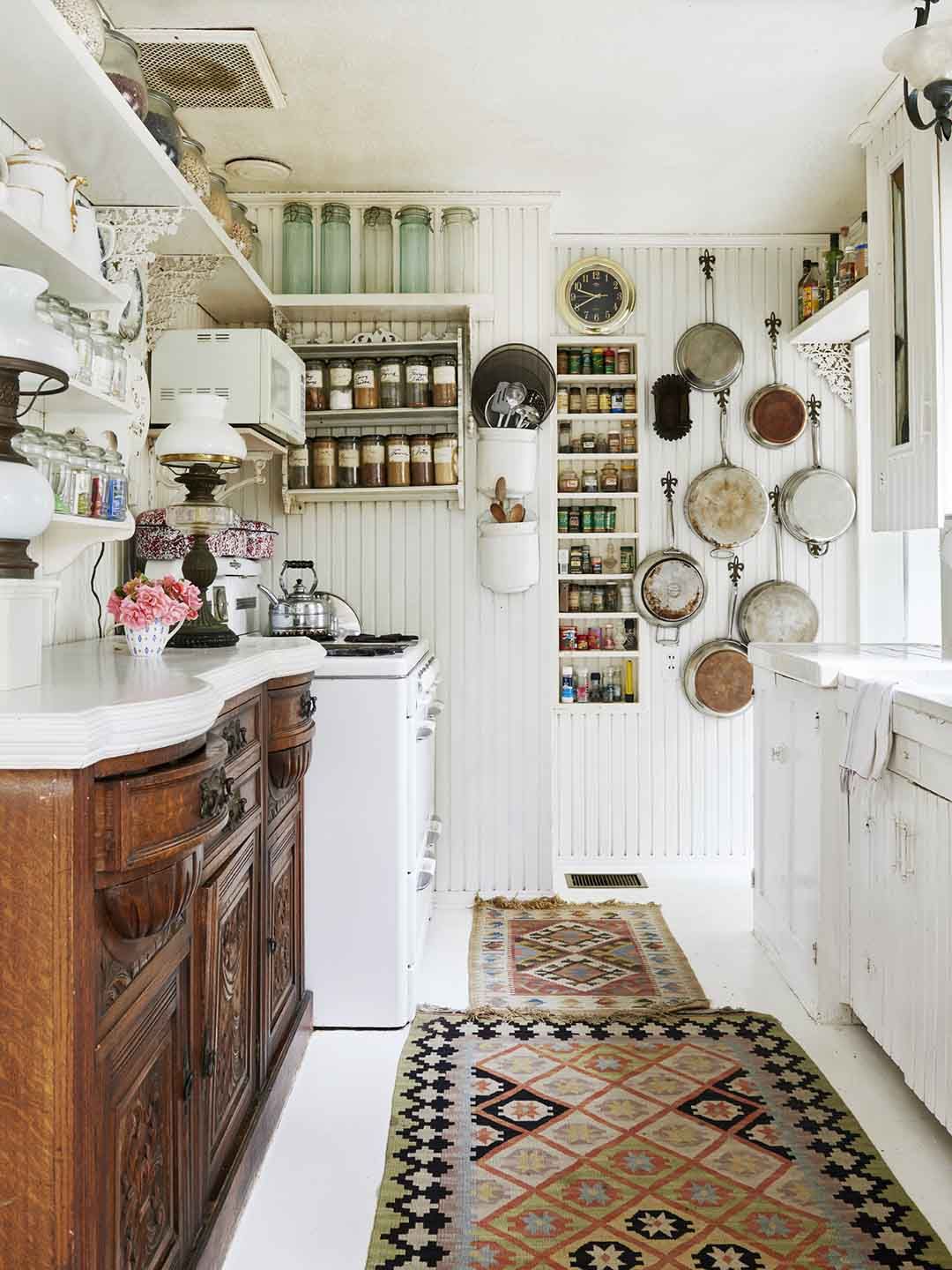 Retro is appealing to some, it might just be you. Use bright colors and hang posters of old movies or photographs.
If you have the budget, you might want to buy artwork to give your kitchen a quirky look.
These are some of the small kitchen design ideas you can try. Visualize these to identify which one shows off your personality, but still maintains the functional use of the kitchen.
This work is licensed under a Creative Commons Attribution 4.0 International License.





Contact us or email us with your questions, comments or tips. Read more trending news here at HenSpark!