Cancer is not a joke. It takes lives, ruins family spirit and leave thousands of people broke. Good thing there are organizations and institutions that helps cancer stricken family. There are groups that give emotional support and there are those who provide financial aid and assistance. And with today's advanced technology, family and individuals can also use the internet to ask for financial support.
Based on statistics, the financial support that a cancer stricken person can receive could reach hundreds of thousands of dollars. This might be the very reason why one female student pretended to be "cancer-stricken" since June 2016.
According to reports, a 20-year-old student of Northern Kentucky University, Kentucky, USA has used the deadly cancer to get free cash from friends, family and donors. With her shaved head and pretentious weak body aided by a wheelchair, Kelly Schmahl was able to scam her family and close friends.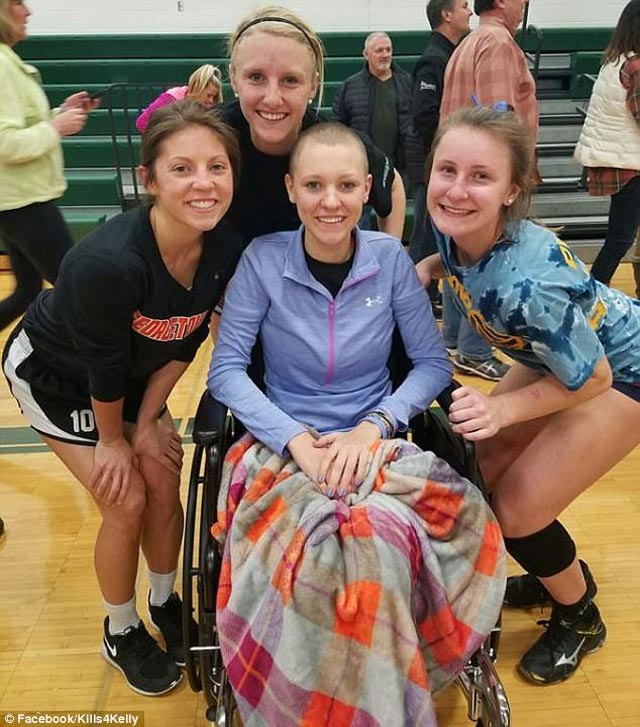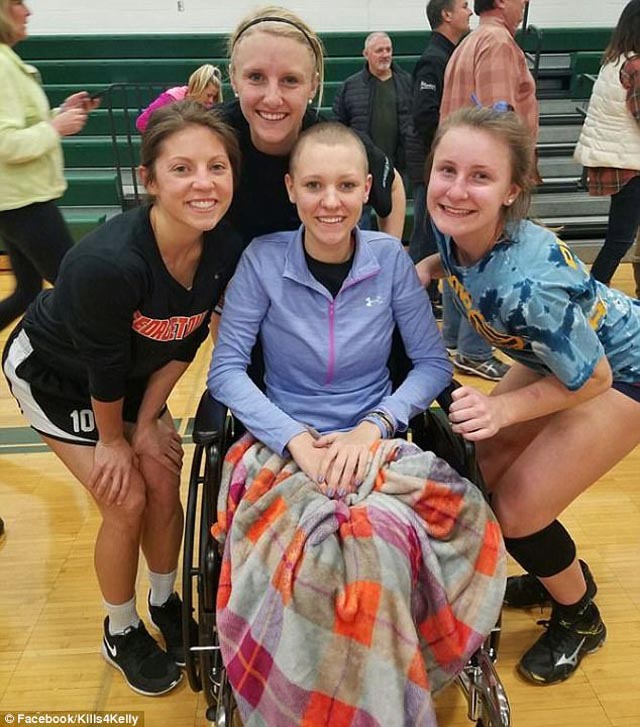 She told her Delta Zeta sorority friends that she was diagnosed with stage 3 stomach cancer. This news prompted the group to host a fundraising event and friendly games where they praised and honored their brave sister and even called her the "Queen of the Court".
They launched a Facebook page called "Kills 4 Kelly" to begin raising funds for her treatment. Kelly even set up her own blog documenting her fight against cancer. In one of her blog posts, she wrote:
"I have never been one to ask for much, especially when it comes to money and material things. But when I was diagnosed last September (2015), financial support from those around me has become pivotal in my battle."
Nobody suspected that Kelly is faking her cancer, especially because her friends were able to talk with her doctors on the phone. The said "doctors" confirmed her health condition and even shared more information about her treatment and other medical options.
Her friends were able to raise $7500 from their fund raising event and they are planning to do another one this coming April 22. Fortunately, someone finally discovered her scam and revealed that all were fake and just pure hoax.
"She used her cell phone as a forwarding service to receive and answer phone calls and text messages under the guise that healthcare workers were answering the incoming telephone calls and texts," police officers revealed in an affidavit.
Everyone was really shocked upon learning that Kelly is just faking her cancer illness.
In a statement, Delta Zeta sorority wrote:
"It has recently come to our attention that DZ is the unknowing victim of a crime. Delta Zeta, nor its members, had any knowledge of whatever activities Ms. Schmahl may have been involved in".
Although formal charges have not yet been filed, authorities said that Schmal will face charges of grand theft and theft by deception.
This work is licensed under a Creative Commons Attribution 4.0 International License.





Contact us or email us with your questions, comments or tips. Read more trending news here at HenSpark!