The best gaming CPU for computers does not have to have the most cores, the fastest clocks, the largest caches, or the most advanced architecture. The best CPU for gaming simply needs to provide an excellent gaming experience at an affordable price. It's that simple.
Value for money is important because it allows you to spend more of your budget on other things like SSDs, better motherboards, more memory, or maybe, just maybe, a better graphics card at some point—if the silicon shortage ever ends. Saving a few dollars on the core components can result in a much better overall gaming PC.
Intel Core i9 12900K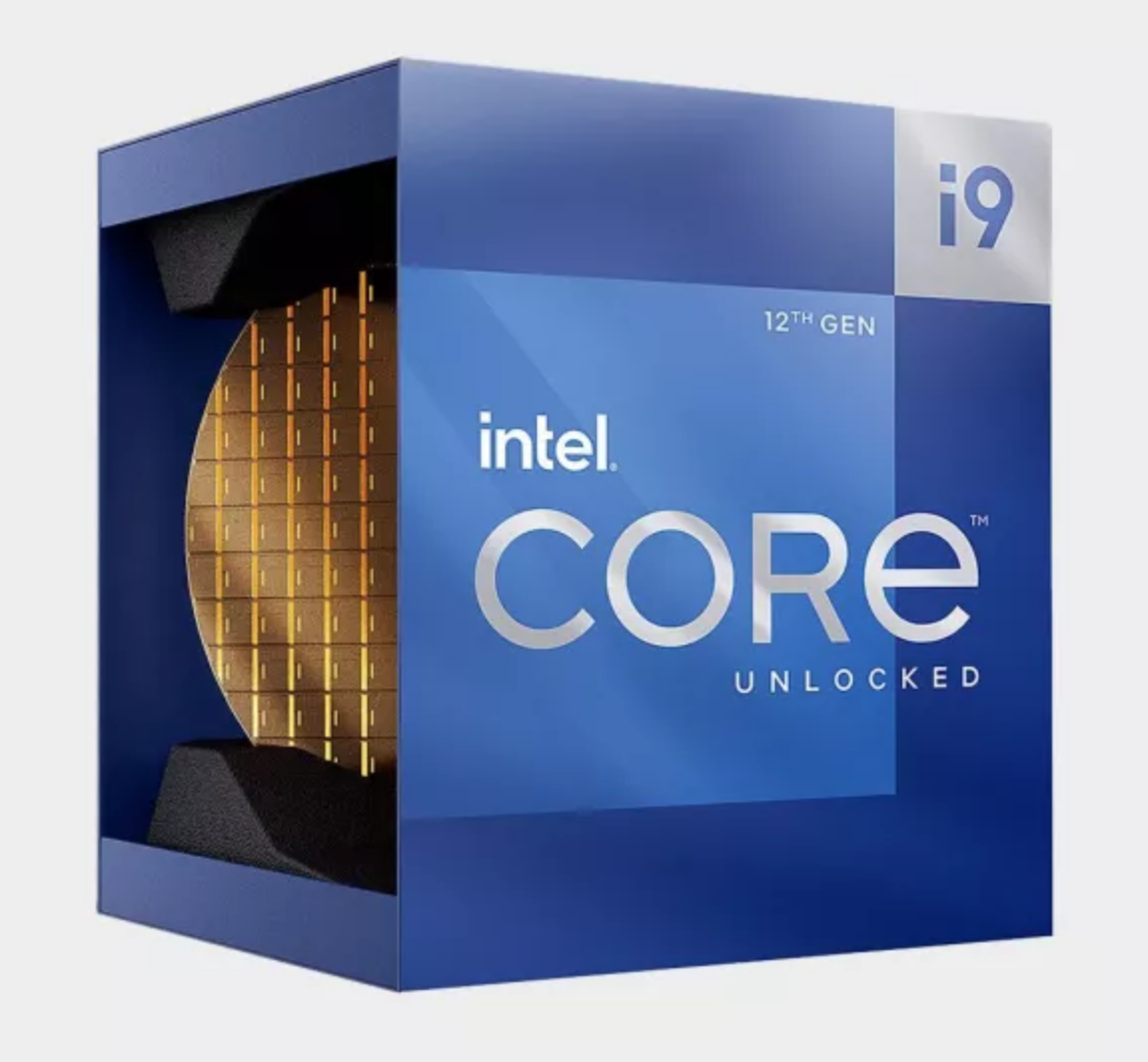 SPECIFICATIONS
Cores: 8+8
Threads: 24
Base Clock: 3.2 GHz P-core, 2.4 GHz E-core
Boost Clock: 5.2 GHz P-core, 3.9 GHz E-core
Overclocking: Yes
L3 Cache: 30 MB
Processor Base Power: 125 W
PCIe 5.0 lanes: 20
The fact that the Core i5 12600K takes the top spot is difficult to argue with—awesome performance at a reasonable price will do that—but Intel's top chip taking the second spot maybe a little more surprising. The reasoning behind this is that the vast majority of gamers should get the Core i5, leaving this second spot for those who require even more performance.
If you're building a high-end PC for more than just 4K gaming, but also more serious tasks like 3D rendering and video editing, this is the chip for you. It's a beast, without a doubt, but it requires a system built around it to shine—you'll need a beefy PSU to get the most out of it, and a serious cooler wouldn't hurt either. The fact that there is a lot of overclocking headroom allows you to take it to the next level.
When it comes to gaming performance, this is by far the fastest chip available. The problem is that you only get a few more frames per second than our top recommendation, and you have to pay a premium for the privilege. Even if you're purchasing an 'enthusiast' class CPU, you should consider overall value for money.
Why Buy Intel Core i9 12900K
Incredible single-threaded performance
Much improved multithreaded ability
Big leap for Intel's Core CPUs
The best desktop platform with DDR5 and PCIe 5.0 support
Why Not Buy Intel Core i9 12900K
Some games don't play nicely with Alder Lake yet
High power consumption
Potentially high platform costs at launch
Intel Core i5 12600K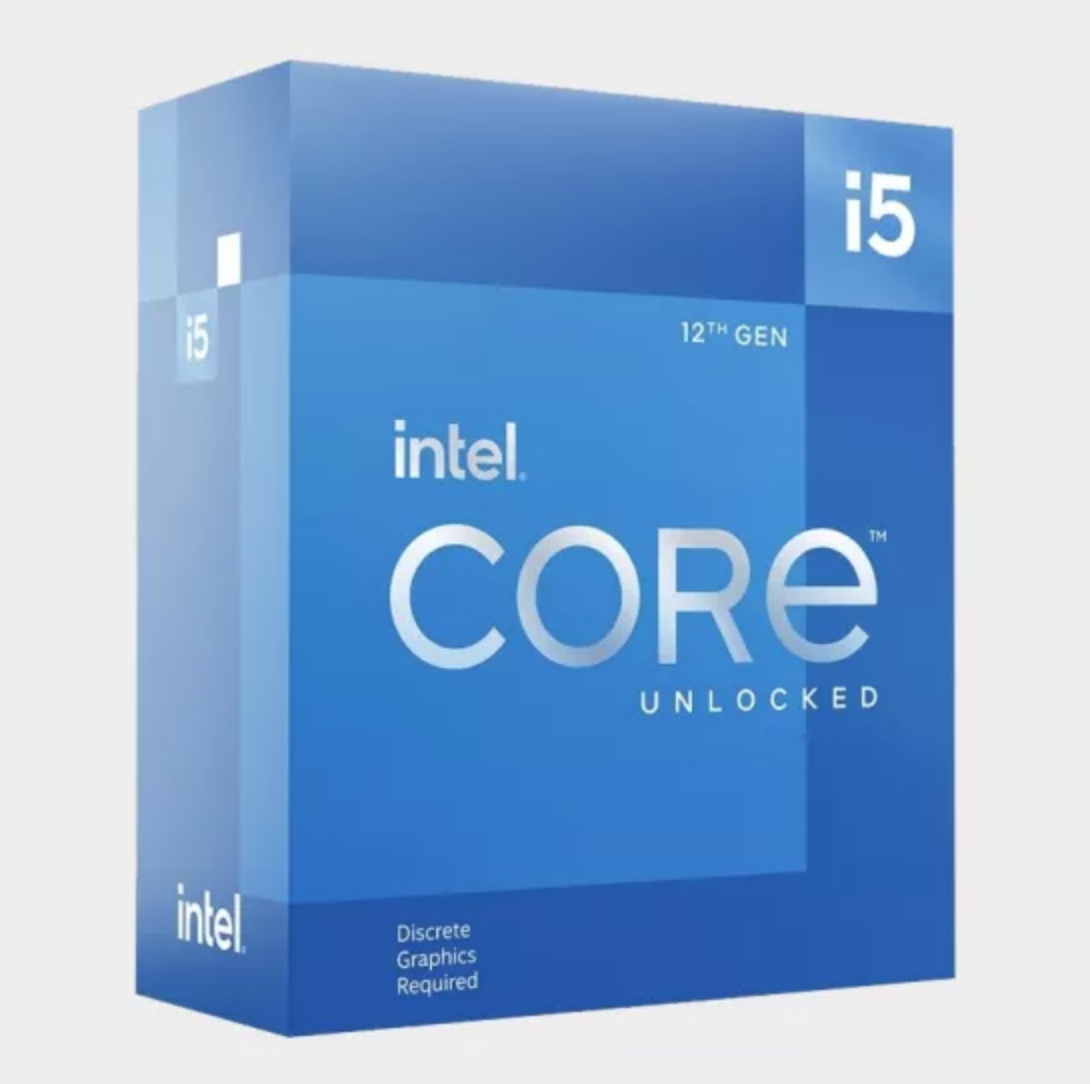 SPECIFICATIONS
Cores: 6+4
Threads: 16
Base Clock: 3.7 GHz P-core, 2.8 GHz E-core
Boost Clock: 4.9 GHz P-core, 3.6 GHz E-core
Overclocking: Yes
L3 Cache: 20 MB
Processor Base Power: 125 W
PCIe 5.0 lanes: 20
Intel's 12th Generation Alder Lake processors are a critical return to form for the company. When it was first announced, its underlying hybrid design was viewed as a risk, with its combination of performance and efficiency cores not bringing much to the desktop experience. It's a risk that has unquestionably paid off, as the gaming performance provided by Intel's latest CPUs is nothing short of astounding.
The Core i5 12600K is the standout processor for gamers because it not only provides excellent gaming performance across the board but also does so at a reasonable price. It not only outperforms the similarly priced 5600X in almost every game, but it also outperforms the $750 Ryzen 9 5950X in many tests. The fact that it easily outperforms the Core i9 11900K is just icing on the cake. Not bad for a $320 mid-range chip purchase.
Why Buy Intel Core i5 12600K
The best CPU for gaming in 2021
Faster than the Core i9 11900K
A more efficient Alder Lake chip
Why Not Buy Intel Core i5 12600K
Still more powerhungry than Ryzen
Doesn't play nice with some games
AMD Ryzen 5 5600X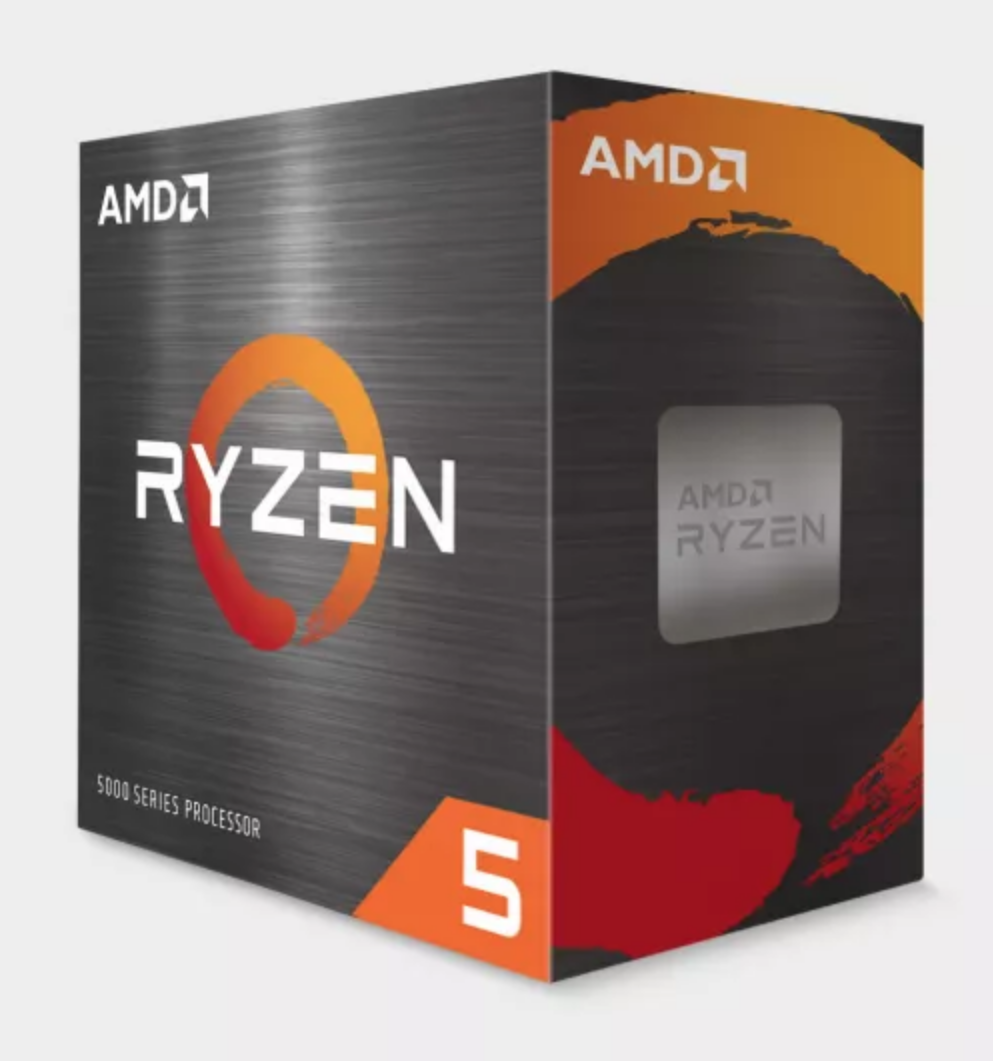 SPECIFICATIONS
Cores: 6Threads: 12
Base Clock: 3.7 GHz
Boost Clock: 4.6 GHz
Overclocking: Yes
L3 Cache: 32 MB
TDP: 65 W
PCIe 4.0 lanes: 20
In games, there's very little difference between any of the Ryzen 5000 chips, so you'll get the same frame rates with this chip as you will with the more expensive Ryzen 9 5900X. When you think about it, the top-tier performance from the most affordable Zen 3 CPU is incredible. We'll say yes to that every time.
This processor has half the core count of the 5900X, with six cores and 12 threads. However, this is only an issue with more serious workloads, as more reasonable workloads are more than sufficient. You could argue that gaming could go beyond the 12-threads we have here, but there's no evidence of that so far, even though next-gen consoles have 8-cores and 16-threads.
The Ryzen 5 5600X also deviates from the Ryzen 5000 family by including a Wraith Stealth cooler, eliminating the need for an additional third-party cooler. You don't have to, but if you do, you'll be able to run at higher clock speeds for longer periods and enter the wonderful world of overclocking, which may be worth it. This is a good little overclocker, and while it won't make much of a difference in gaming, it will.
Why Buy AMD Ryzen 5 5600X
Awesome gaming performance
Strong value for money
Decent overclocking potential
Wraith Stealth included
Why Not Buy AMD Ryzen 5 5600X
$50 more than the 3600X
Lags behind Core i5 12600K
Intel Core i5 11600K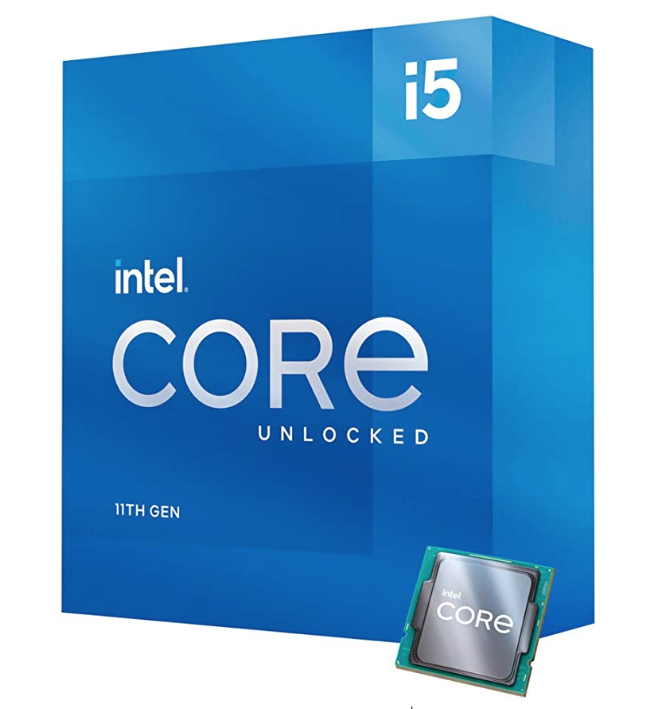 SPECIFICATIONS
Cores: 6Threads: 12
Base clock: 3.9 GHz
Turbo clock: 4.9 GHz (single-core)
Overclocking: Yes, 4.9 GHz typical all-core
L3 cache: 12 MB
TDP: 125 W
PCIe 4.0 lanes: 20
The Core i5 11600K is a favorite chip from Intel's new Rocket Lake generation, which feels like a throwback to the days of Intel CPU launches. The top processor was always a good halo product, but it was the i5 where the price/performance metrics sold a new generation. Okay, the 11900K is a frustrating chip, so it's not a complete return to the past, but the 11600K is still a fantastic six-core, 12-thread gaming processor.
It's also reasonably priced, with a price tag that's significantly lower than the Ryzen 5 5600X and performance figures that put it in direct competition with AMD's otherwise excellent Zen 3 chip. The Cypress Cove 14nm backport may have made it relatively power-hungry, but that doesn't stop it from being a fantastic gaming CPU and one that delivers a lot of processor silicon for a low price.
In addition, PCIe 4.0 support is available on Intel 500-series motherboards. However, that is of dubious benefit at the moment, as our testing with supported PCIe 4.0 SSDs has not gone well thus far. This will hopefully change in the future, but for the time being, this is one of the best low-cost gaming CPUs available.
Why Buy Intel Core i5 11600K
Undercuts 5600X on price
High-end gaming performance
Solid multithreading chops
Why Not Buy Intel Core i5 11600K
Intel Core i5 10400F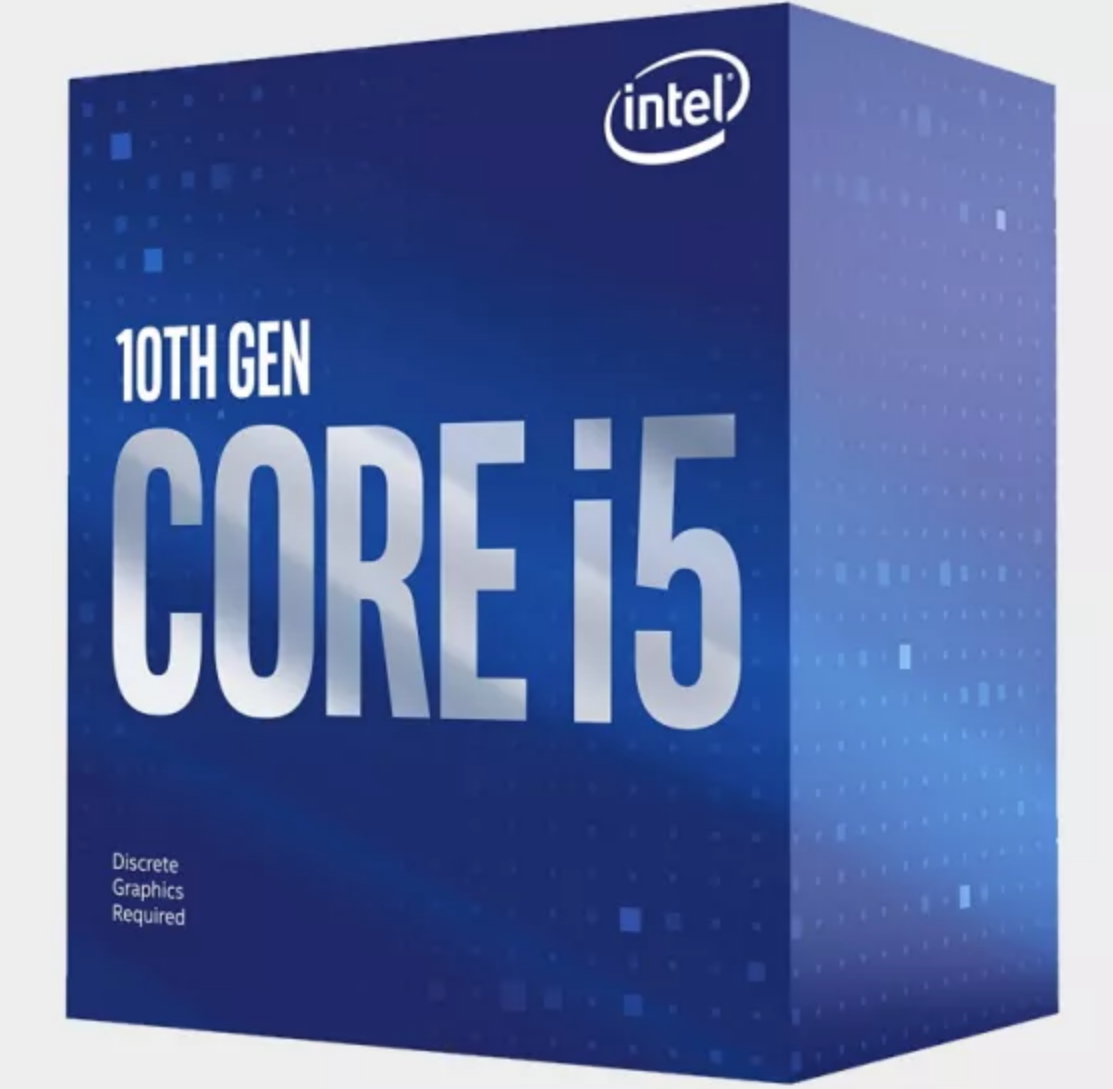 SPECIFICATIONS
Cores: 6Threads: 12
Base Clock: 2.9 GHz
Turbo Clock: 4.3 GHz
Overclocking: No
L3 Cache: 12 MB
TDP: 65 W
PCIe 3.0 lanes: 16
The Core i5 10400F is a surprisingly exciting option. It's slightly faster than the previous-generation Core i5 9400, but the F suffix means it foregoes Intel's integrated graphics entirely. That isn't a problem for gamers unless they want to use QuickSync, in which case Nvidia's NVENC is arguably superior. Overall, it's an excellent value that isn't much more expensive than a Core i3 part.
There are other compromises, such as the locked multiplier—no overclocking here. You can, however, save money by purchasing an H470 motherboard. At the very least, you get a cooler in the box, which we'd like to see as an option with every CPU. Most boards will happily run the 10400F at 3.9GHz, so don't be concerned about the low base clock.
Future games may begin to exceed its 6-core capabilities, but not before you're ready to upgrade. The i5 10400F is currently plenty fast and very affordable.
Why Buy Intel Core i5 10400F
Affordable mid-range performance
Cooler included inbox
Why Not Buy Intel Core i5 10400F
Doesn't support overclocking
AMD Ryzen 9 5900X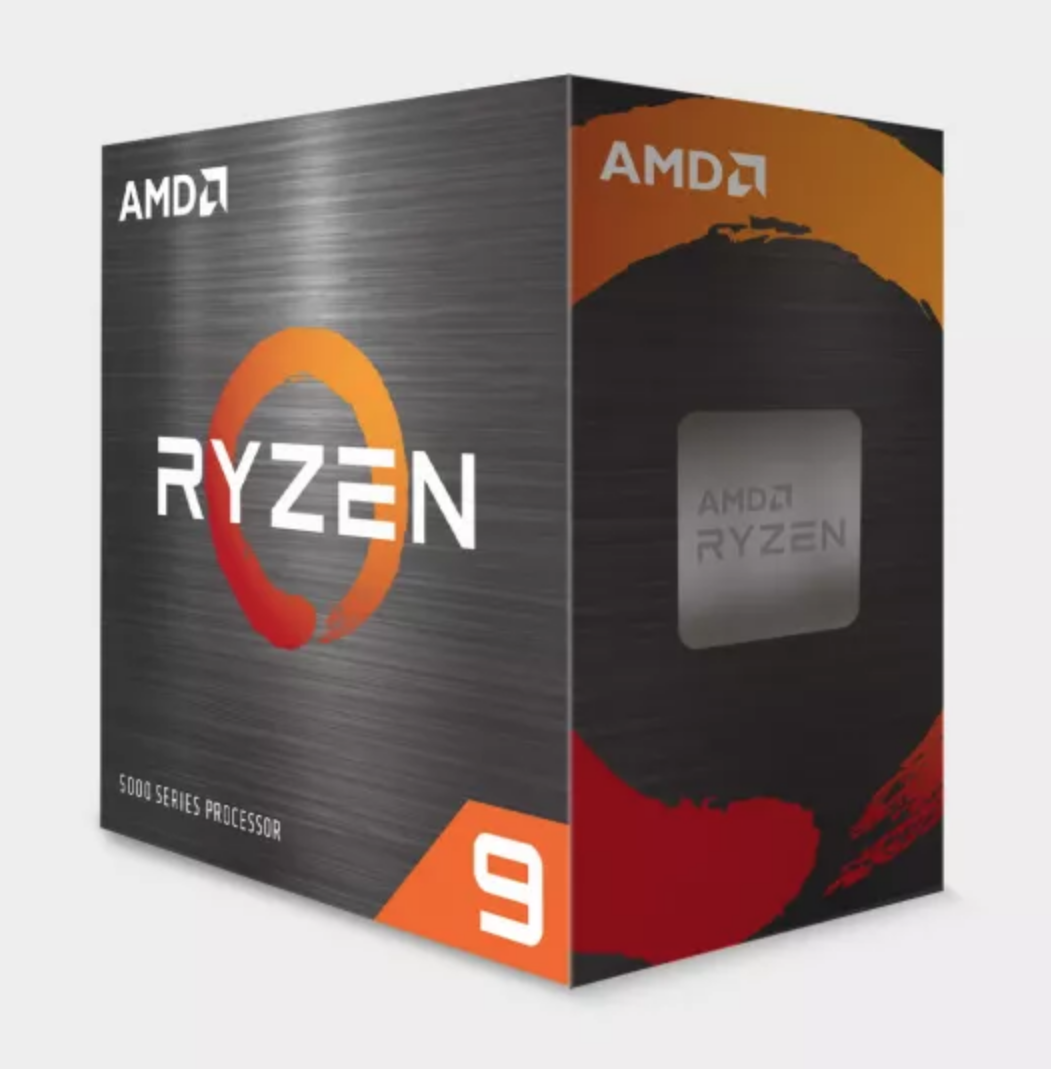 SPECIFICATIONS
Cores: 12Threads: 24
Base Clock: 3.7 GHz
Boost Clock: 4.8 GHz
Overclocking: Yes
L3 Cache: 64 MB
TDP: 105 W
PCIe 4.0 lanes: 20
AMD's Zen architecture has improved with each generation, but the fact that AMD was able to improve IPC by 19% with Zen 3 is nothing short of astounding. The main takeaway for us as gamers is that this improvement indicates that AMD pushed Intel to improve, which it did with Alder Lake.
Whatever resolution you're gaming at, this processor can handle it and feed your graphics card of choice with plenty of frames. Because it is a 12-core, 24-thread monster, it can handle whatever else you throw at it. So, if you've ever wanted to do 3D rendering, video editing, or any other serious task, you'll know you've got the raw grunt to do it. It's even better because it won't slow you down while gaming.
The only real drawbacks are the pricing and the discontinuation of the Wraith cooler—keep this in mind when purchasing. You do, however, get what you pay for, and this is a fantastic chip for gaming and anything else you may want to do.
If you need absolute power, the Ryzen 9 5950X with 16 cores and 32 threads is a good option. However, it is $250 more expensive, and the 5900X is more than adequate for gaming and even most content creation tasks.
Why Buy AMD Ryzen 9 5900X
Great gaming performance
Fast and efficient architecture
Affordable platform
Why Not Buy AMD Ryzen 9 5900X
Needs a proper 3rd
party cooler
AMD Ryzen 7 5700G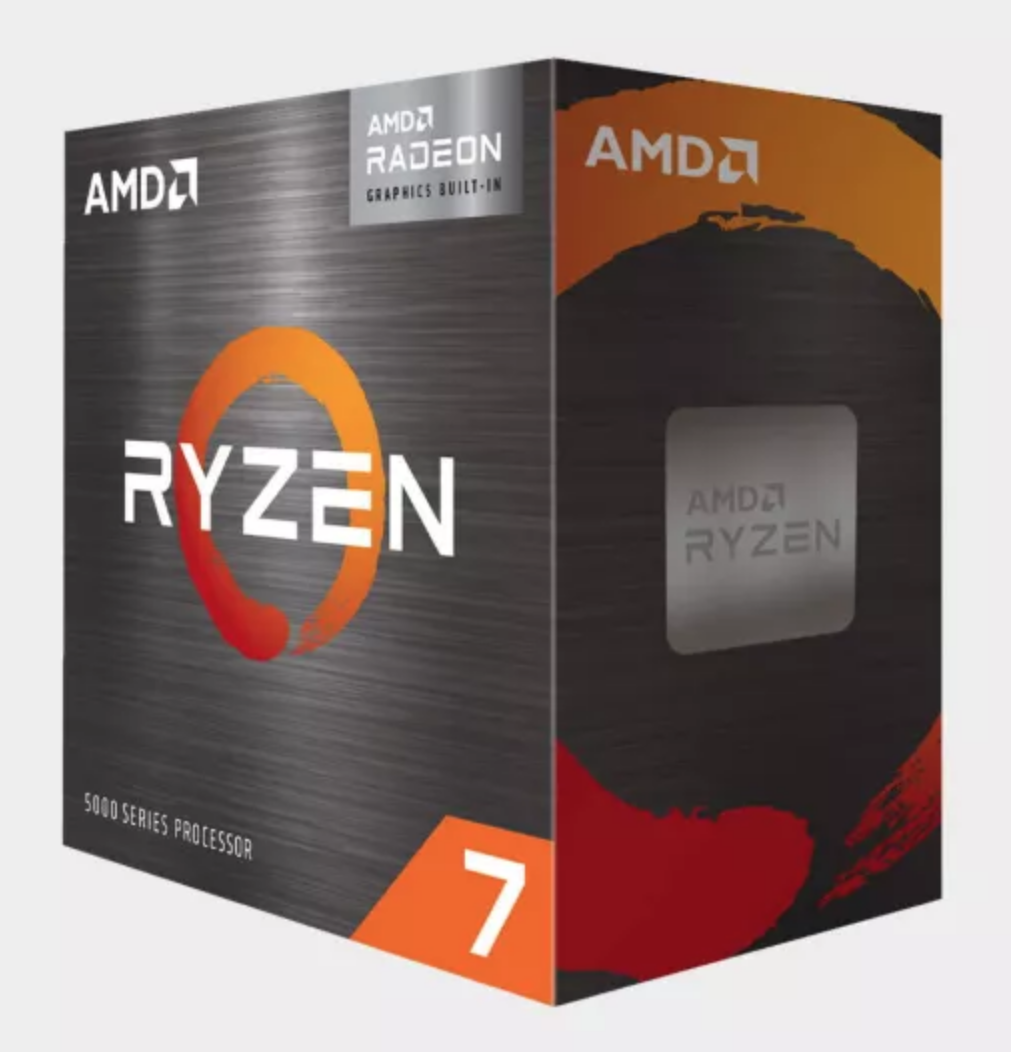 SPECIFICATIONS
Cores: 8Threads: 16
Base Clock: 3.8 GHz
Turbo Clock: 4.6 GHz
Overclocking: Yes, 5.0-5.3 GHz typical
L3 Cache: 16 MB
TDP: 65 W
PCIe 3.0 lanes: 16
If you're not going to use a discrete graphics card but still want a modicum of gaming performance from your system, AMD's APUs are the best processors to use. And the AMD Ryzen 7 5700G is the best of the latest Zen 3-based chips in this regard.
Unlike previous AMD APU offerings, the Ryzen 7 5700G is a jack-of-all-trades chip thanks to an eight-core Zen 3 CPU component with 16 threads and a powerful Vega-based GPU to back it up. This results in a chip that is nearly as powerful as the best Ryzen 5000-series CPUs in terms of processing power, but with the graphical horsepower to deliver 1080p gaming on low settings in some seriously demanding titles.
In a GPU drought, this makes the 5700G a tempting APU because it will get your new gaming PC up and running. Simultaneously, you wait for discrete graphics cards to become available while not sacrificing too much system performance in the meantime.
The issue is that because the 5700G is a monolithic design rather than a chipset, there are some performance differences when compared to the standard Ryzen 7 5800X, which is a straight eight-core, 16-thread CPU without graphics. It also lacks PCIe 4.0 support to run the fastest SSDs and requires high-speed memory to make the most of its GPU power. However, it is still an excellent all-around AMD processor and a useful option at a time when graphics cards are still scarce.
Why Buy AMD Ryzen 7 5700G
The best Integrated GPU
Excellent thermals and power consumption
Strong all-round performance
Why Not Buy AMD Ryzen 7 5700G
Lacks PCIe 4.0
Needs fast memory to be at its best
Expensive for an APU
AMD Ryzen 7 5800X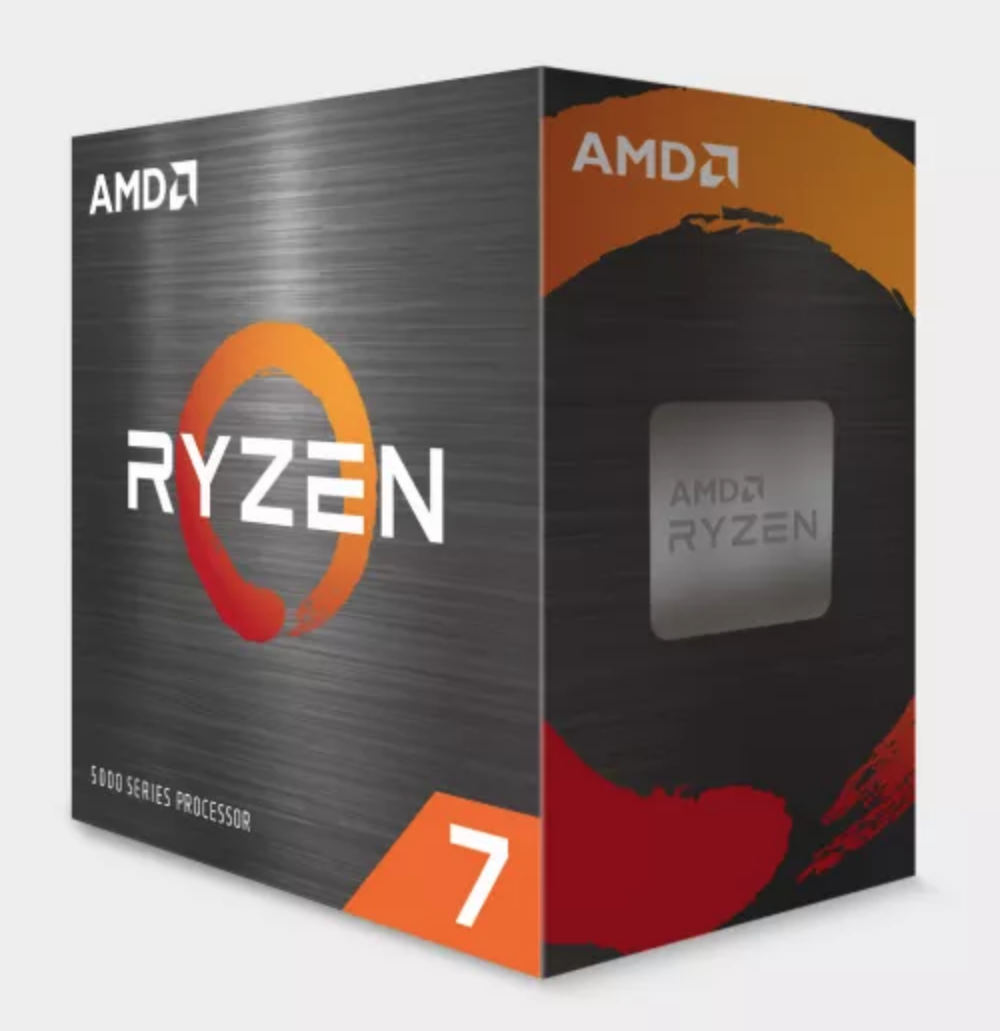 SPECIFICATIONS
Cores: 8Threads: 16
Base Clock: 3.8 GHz
Boost Clock: 4.7 GHz
Overclocking: Yes
L3 Cache: 32 MB
TDP: 105 W
PCIe 4.0 lanes: 20
If the Intel Core i7 11600K didn't exist, this would be a fantastic chip that would have risen to the top of the list without hesitation. It's great for gaming, producing identical results to the 5900X and 5600X. Still, it appears to have hit the sweet spot in terms of configuration, with its eight cores and 16 threads ensuring that it is ready for the future, given that the Xbox Series X and Playstation 5 have the same configuration.
Unfortunately for AMD, Intel does exist, and the blue company's latest Core i7 outperforms this chip in many of the more important metrics, but it has this chip beat in one significant way: value for money. This can be faster in some tasks, and if that's what you're looking for, then buy it without hesitation. However, if you're primarily interested in gaming, Intel outperforms and costs less. And AMD is finding it difficult to get away from this.
Aside from the competition, this is still the Zen 3 strutting its stuff, and it does it very well. With support for PCIe 4.0, this is a forward-thinking chip that will last you for years.
Why Buy AMD Ryzen 7 5800X
The same great Zen 3 architecture
Awesome gaming performance
PCIe 4.0 support
Why Not Buy AMD Ryzen 7 5800X
Can fall behind Intel in gaming at this price
What motherboard is best suited to my CPU?
Alder Lake is the most recent platform to be released, and there are currently only a few Z690 motherboards available, which appear to be on the expensive side. These are available in DDR5 (new) and DDR4 configurations, so choose wisely.
The most recent AMD Ryzen 5000 CPUs continue to use the AM4 socket and are only compatible with motherboards from the X570, B550, and A520 series (oh, and B450 and X470 motherboards).
Unlike Intel's Comet Lake processors, which use the LGA 1200 socket, Rocket Lake has introduced new 500-series boards. Unless you're desperate for the still-awkward Intel PCIe 4.0 solution offered by the latest Intel chips, go with either a Z490 or a less expensive B460 motherboard at this point for Intel.
How To Test Your CPU
Although gaming resolutions range from 720p to 4K, we primarily test at 1080p. This will show the most significant difference in gaming performance and put the CPU in the spotlight rather than the GPU—in our case, an Nvidia GeForce RTX 2080 Ti.
On all modern platforms, we've also used high-end G.Skill Trident Z and Flare X DDR4-3200 CL14 memory in 2x 8GB or 4x 8GB configurations. Again, this is to eliminate any potential bottlenecks and allow the CPUs to perform at their peak. Liquid cooling was used on all CPUs, but we saw no difference in stock performance between that and the box coolers on those parts that included cooling.
Should I overclock my processor?
The truthful answer is no. Overclocking your processor is no longer as risky as it once was, but the benefits of doing so have declined dramatically in recent years. When it comes to gaming performance, having a slightly higher clocked CPU can make a difference, but your graphics card is likely to be the component that limits your system's speed.
There's also the issue that overclocked CPUs generate more heat, necessitate more intensive and expensive cooling solutions, force those coolers to work harder, and are thus frequently louder.
Overclocking your CPU to gain real-world performance benefits is not something we recommend for most PC gamers.
Should I go for Intel or AMD?
This is a complicated question. AMD has held the top spot for a long time, with its Zen architecture resulting in some incredible performance leaps, but Intel has reclaimed the top spot with its Alder Lake family, specifically the Core i5 12600K. The fact that it's a completely new type of Hybrid CPU is almost incidental; it's simply a very powerful chip.
It's important to remember that most games are GPU-limited, which means that the graphics card is the limiting factor in terms of performance, and you'd likely see the same essential frame rates with either CPU manufacturer when using a discrete graphics card. This is especially true as the resolution increases, with 4K having little difference between the top chips.
This work is licensed under a Creative Commons Attribution 4.0 International License.





Contact us or email us with your questions, comments or tips. Read more trending news here at HenSpark!