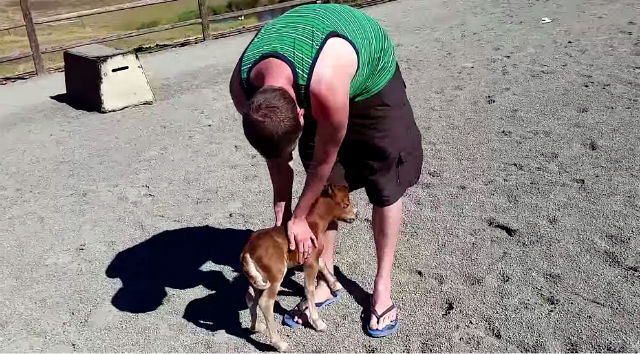 Many people love to play with horses. Certainly, some horses are more naturally playful or more toy-motivated than others.
Just like the iconic image of the Great dad playing catch with his kids, a particular viral clip is gaining attention on the popular video site showing a guy running around and chased by his 'cute' little horse.
And believe me, you can't resist but admire the 'cuteness' on motion while watching the clip.
According to reports, the young horse is only four days old, but now become an instant hit, after the video was posted on the popular video website – Youtube with the foal pursuing a happy guy around just looking to play.
Each time the foal moves fast enough to catch to Sterling Bartow, the guy gives him a head rub.
The viral one-minute clip garnered more than 700,000 views as of this posting.
This work is licensed under a Creative Commons Attribution 4.0 International License.





Contact us or email us with your questions, comments or tips. Read more trending news here at HenSpark!