[Latest Update]
Hollywood and Twilight diehards were shocked and disappointed over the news broke last Monday on Us Weekly and People Magazine, "Kristen Stewart Cheats on Robert Pattinson over her SWATH Director?"
According to the latest post on People Magazine:
A Revealing Interview [July 2012]
In early July, actress-model Liberty Ross spoke candidly about the early problems and stresses in her seven-year marriage to Rupert Sanders, who directed Snow White and the Huntsman (SWATH). Moving from London to Los Angeles was surprisingly "isolating and daunting," she told YOU magazine, particularly since she was raising two children while her husband was often away for work. But she concluded by saying, "Everything feels so amazing now. We rode through the really hard times and we stuck it out."
[Above Photos from Perezhilton.com]
[Henspark doesn't own the Photos above – Photo source via Twitter.]
A Shocking Revelation on people[July 24, 2012]
Sources tell PEOPLE that Stewart cheated on Pattinson with Sanders in what is described as a "fleeting moment that never should have happened." The tryst occurred recently, according to the sources, most likely between Comic-Con and the Teen Choice Awards. "Kristen is absolutely devastated," says one source.
The Great Admissions and Apologies [July 25, 2012]
The next morning, Stewart issues a statement to PEOPLE apologizing for the "hurt and embarrassment I've caused to those close to me and everyone this has affected." She said her "momentary indiscretion" had "jeopardized the most important thing in my life, the person I love and respect the most, Rob. I love him, I love him, I'm so sorry."
At about the same time, Sanders releases his own statement to PEOPLE, apologizing to his wife and children. "I am utterly distraught about the pain I have caused my family," he said. "My beautiful wife and heavenly children are all I have in this world. I love them with all my heart. I am praying that we can get through this together."
Robert Pattinson Packs His Bags [July 26, 2012]
With the scandal erupting, a source confirms to PEOPLE that Pattinson – described as "heartbroken and angry" – left the Los Angeles area home he shared with Stewart. "I'm not sure they'll be able to recover from this," says the source.
[Last March 3, 2012 – We posted a top 10 list about them]
Twilight is originally a romance-fantasy novel series written by Stephanie Meyer, which was published in 2005 up to 2008. It was then adapted to be in motion pictures by Summit Entertainment in 2008, and the lead cast was played by Kristen Stewart (as Isabella "Bella" Swan), Robert Pattinson (as Edward Cullen) and Taylor Lautner (as Jacob Black). The three were no doubt the best actors fit for the role, and they were so effective in making the impact on the love triangle, making it look realistic.
The love story between Robert Pattinson and Kristen Stewart has not ended in the movie series. Edward Cullen and Bella Swan's love story became a reality. As a matter of fact Robert Pattinson and Kristen Stewart are real-life sweethearts and their relationship is still intact as of this point. Rpatz and KStew, as their fans call them, this celebrity couple can be labeled as match made in heaven.
Wondering why? Listed below are top 10 lists of things which they are alike and also some amazing facts on each one of them.
1 – Intact Family Backgrounds
Kristen Jaymes Stewart is the daughter of John Stewart and Jules Mann-Stewart, on the other hand, Robert Pattinson is the son of Richard Pattinson and Clare Pattinson. Want to know something in common about their parents? Neither of their parents is divorced and it seemed that both couples are committed to their marriage as well as on their families. Rob and Kristen probably inherit something very important from their parents…and that is the virtues on how to make an effective dedication to someone you really love.
2 – Living a frugal life
According to sources, RPatz and KStew want a frugal way of living despite of earning $20 million each last year. They both prefer to wear vintage type of clothing as well as furnitures. Socially, they didn't changed even they already have became friends with their co-stars. As a matter of fact they still go out or hang out with their own friends. They are not blinded by stardom.
3 – Both are millionaires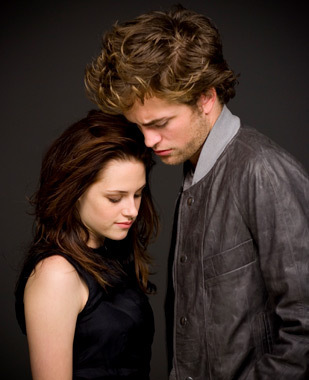 They are named Forbes 5th Highest Celebrity Couple in 2011. Believe it or not, Rpatz and KStew earned the same figures listed below. These are the salaries they earned from three Twilight movies:
The Twilight Saga: Breaking Dawn – Part 2 (2012) $12,500,000 + 2.5% of the gross
The Twilight Saga: Breaking Dawn – Part 1 (2011) $12,500,000 + 2.5% of the gross
Twilight – (2008/I) $2,000,000
4 – Englishman Wins Over Thousand of Actors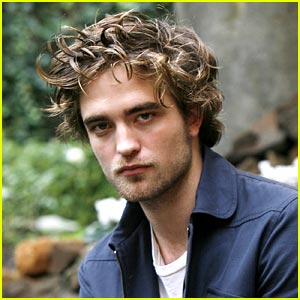 Robert Pattinson played the role of Edward Cullen in the Twilight Saga and he was chosen among thousands of actors… about 3000 of them. The leading vampire is also the only English member of the whole cast. It seemed that the end of his Harry Potter movie appearance just gave way for a better movie break!
5 – Trademarks Last Forever
One of the factors that viewers, fans and even critics can't forget is the celebrity's trademark/s. Robert Pattinson's trademark is his messy hair and thick eyebrows while Kristen Stewart has a pale skin and known as an actress who often portray someone who is deeply troubled or suffering from an emotional trauma.
6 – Certified Music Lover
Robert Pattinson is a certified music lover. He knows how to play guitar and piano. He started playing the guitar at the age of five (5) and learned to play the piano at the age of (3). With his prowess in playing the piano, he actually plays the piano in the first Twilight movie.
7 – MTV Movie Awards Achiever
In 2009 they won the 'Best Kiss' category in Twilight and in 2010 they also won the 'Best Kiss' category in The Twilight Saga's New Moon. RPatz won the Best Male Performance for The Twilight Saga's New Moon (2009) while KStew won the Best Female Performance also for the same movie. In 2011, it seems that history repeats itself when the two won the same categories mentioned.
8 – This Couple is Sizzling Hot
Both of them were recognized by Moviefon and included them on their "The 25 Hottest Actors Under 25" in 2008. Robert Pattinson ranked 23rd while Kristen Stewart ranked 9th.
9 – Sexy Woman, Indeed
Who says only those who have a blessed bosom can be categorized as sexy? KStew just proved them wrong! Kristen Stewart Ranked #3 in FHM Online "Sexiest Women in the World" (2010) she ranked #13 in the 2011 FHM list of "Sexiest Women in the World" and lastly she Ranked #6 in the 2010 FHM list of "Sexiest Women in the World".
10 – Loves Wolves, Loves Vampire, Loves Canine
In the Twilight movie, Bella (as played by KStew) fell in love and chose a vampire (RPatz) over a wolf man named Jacob (role by Taylor Lautner). But in real life Kristen Stewart also loves wolves. As a matter of fact, the Stewarts own wolves, Jack and Lily are the names of these two hybrid wolves. They also have a pet dog, they named it 'Bear' and it is a mutt. Rob is an animal lover, he even wanted to rescue all the dogs in the shelter where he picked Bear. People say that when a couple adopted a pet, it means that they are looking forward that they will have a long term relationship. Does this signify that the couple is ready to be committed with each other?
This work is licensed under a Creative Commons Attribution 4.0 International License.





Contact us or email us with your questions, comments or tips. Read more trending news here at HenSpark!