If animals like dogs, cats or even lions made appearances into different Hollywood movies, then definitely snakes also deserve a special mention. These are mysterious animals with no legs that most people expressed a great fear. Its venomous bite and their ability to attack when you are unaware are mostly the top reasons why until now people cannot get rid of this fear.
Dare to watch snake movies?
If you feel ready and up to it, you can surely watch a snake movie any time. Remember, snakes' appearance by this time is on the big screen only. There are some people out there that despite of having the fear they still manage to watch it, perhaps it is because of its great special effects or they knew that the protagonist in the end would kill the large dangerous serpents in the movie. Nonetheless, if you are a person, who loves watching this kind of movies, then you can include it to your collection.
You may check out this top 10 lists of the Killer Snake Movies below:
WARNING:
If you have ophidiophobia (fear of snakes), the fear is further amplified when watching movies like Anaconda or Snakes on a Plane or even Raiders of the Lost Ark – Fearofstuff
10 – Vipers (2008)

Storyline: A set of vipers has been taken by the scientists, when the vipers escape into the woods, they do more than just bite.
Vipers is a 2008 film directed by Bill Corcocan and written by Brian Katkin. And it was the same year, September 21, the movie premiered on the Sci Fi channel. Its name was inspired by the Co/Ed softball team of the same name, playing games in the summer months throughout the Capital Region.
9 – Python (2000)

Storyline: After a military plane crash near a small American town, a giant man-eating snake set off on a killing spree. The locals must find a way to eliminate the snake with the help of a scientist who knows about the snake and terminates it.
Python is a 2000 natural horror movie directed by Richard Clabaugh and written by Phillip Roth (story), Chris Neal (screenplay), Gary Hershberger (screenplay) and Paul Bogh (screenplay). It was followed by 2 sequels Python II (2002) and Boa vs Python (2004), both also made for TV films.
8 – King Cobra (1999)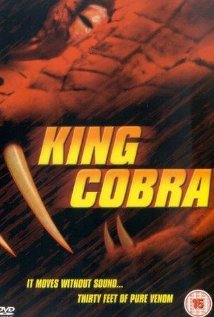 Storyline: When a team of scientists led by Dr. Irwin Burns test an experimental drug that increases aggression in animals and humans, their biochemical lab explodes and a mutated nightmare escapes. Half African King Cobra and half Eastern Diamondback, Seth is pure evil. He's 30 feet long with a giant appetite for terror.
King Cobra is a sci-fi film directed by David Hillenbrand and Scott Hillenbrand and featured special effects by The Chiodo Brothers. One of the highlights of the movie is the mutation of an Asian King Cobra and an Easter Diamondback Rattlesnake.
7 – Anacondas: Trail of Blood (2009)

Storyline: A genetically created Anaconda, cut in half, regenerates itself into two aggressive giant snakes, due to the Blood Orchid.
Anacondas: Trail of Blood is a 2009 horror film directed by Don FauntLeroy and written by David Olson. It was the sequel to Anaconda 3: Offspring. The said movie was premiered on the3 Sci-Fi channel and was released to DVD last June 2 of the same year.
6 – Snakes on a Plane (2006)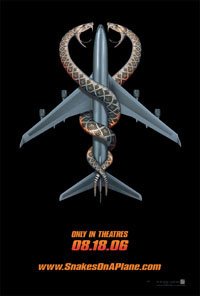 Storyline: An FBI agent takes on a plane full of deadly and poisonous snakes, deliberately released to kill a witness being flown from Honolulu to Los Angeles to testify against a mob boss.
Snakes on a Plane is an action thriller film directed by David Ellis and written by David Dalessandro, John Heffernan and Sheldon Turner. It was August 18, 2006, this movie was release by New Line Cinema. It became an internet phenomenon forming a large fanbase online just because of its title.
5 – Boa vs Python (2004)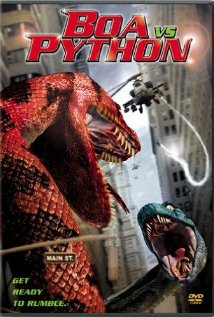 Storyline: After an overly ambitious businessman transports an 80-foot python to the United States, the beast escapes and starts to leave behind a trail of human victims. An FBI agent and a snake specialist come up with a plot to combat the creature by pitting it against a bioengineered, 70-foot boa constrictor. It's two great snakes that snake great together!
Boa vs Python is a 2004 cross-over movie between 2001's Boa and 2000's Python. It was directed by David Flores, from a script of Sam Wells and Chase Parker.
4 – Anaconda 3: Offspring (2008)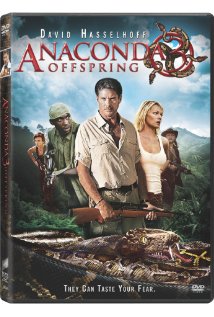 Storyline: A mercenary-for-hire accepts a mission from a billionaire to capture a dangerous snake that could possibly help cure a terminal illness.
Anaconda 3: Offspring is the third film of the Anaconda series, a sequel to Anacondas: The Hunt for the Blood Child. It was released on DVD on October 21, 2008 in the US and UK and starred by David Hasselhoff, Crystal Allen, Anthony Green and John Rhys-Davies.
3 – Venom (1981)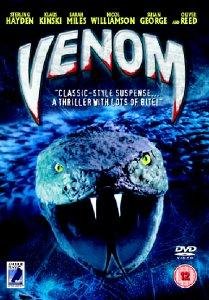 Storyline: International terrorists attempt to kidnap a wealthy couples child. Their plan comes unstuck when, a deadly Black Mamba sent by mistake instead of a harmless snake, escapes,and the terrorists and several hostages are trapped in the boy's London home. A tense evening is had by all as the snake creeps around the house picking off the various characters one by one.
Venom is a 1981 natural horror film directed by Piers Haggard and written by Robert Carrington (screenplay) and Alan Scholefield (novel). Stars from the movie were Klaus Kinski, Oliver Reed, Nicol Williamson and Sarah Miles.
2 – Snakes on a Train (2006)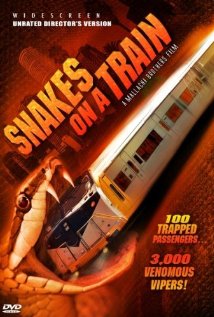 Storyline: A Zombie curse is placed upon a woman, which causes her to have living snakes inside her. Brujo, who is looking after her, attempts to take her to Los Angeles on the train. After several confrontations on the train, Brujo's collection of snakes manage to separate themselves from their owner and go on the hunt. Whilst all this is happening, normal, everyday passengers are relaxing, what is unknown to them is that something deadly is heading their way, and that there is no way out.
Snakes on a Train is a 2006 action/horror movie written by Eric Forsberg. Many aspects of this film are inspired by the film Snakes on the Plane. The stars of this movie were Julia Ruiz, Giovanni Bejarano, Al Galex and many more.
1 – Anacondas: The Hunt for the Blood Orchid (2004)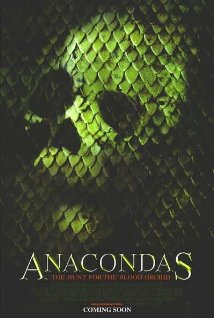 Storyline: A scientific expedition sets out for Borneo to seek a flower called the Blood Orchid, which could grant longer life. Meanwhile, they run afoul of snakes and each other.
Anacondas: The Hunt for the Blood Orchid is a 2004 horror-thriller film and a standalone sequel to the 1997 film Anaconda. It was directed by Dwight Little and starred by Morris Chestnut, Eugene Byrd, KaDee Strickland, Johnny Messner and many more.
This work is licensed under a Creative Commons Attribution 4.0 International License.





Contact us or email us with your questions, comments or tips. Read more trending news here at HenSpark!