The title of this article may be just any ordinary, weird and normal story to some people.
A bear went to war? Well, for starters the 5-inch teddy bear is more likely an antique.
Like any precious antique it has endured a lot than any of us over time. It has been a great witness and companion of an incredible story of love and lasting marriage.
It has been a symbol of true love that all of us wish to have a time in our lives.
Many of us have read the book and seen the movie "The Notebook". A lot of us have been touched and inspired of how wonderful, notable and astonishing the story was.
Well folks, the Bear in this article is a living testament of a story like such. Of a love so true that it endured and grew strong as time goes by.
The bear that kept Jean Mellows's fiancé safe (Philip Hollis)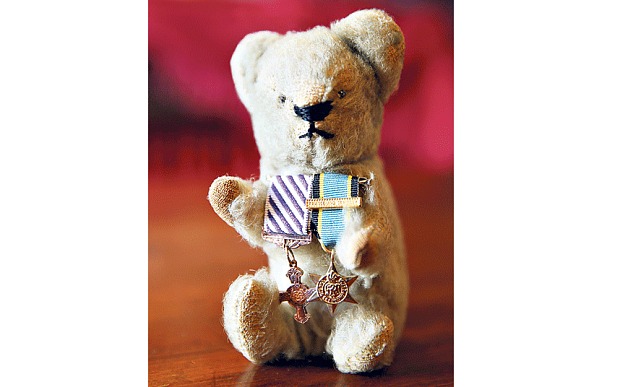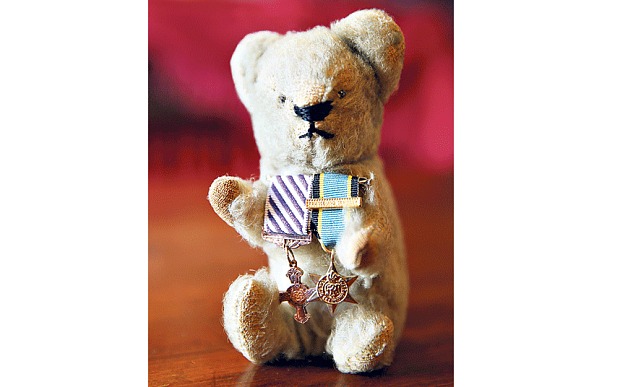 It all started when Jean Mellows from Dorking, the 89-year old owner of the Bear, wrote a letter to the Telegraph.
This brought a tear to my eye. @LettersDesk pic.twitter.com/KGrNeXLLz9

— Christopher Howse (@BeardyHowse) April 24, 2015
The simple letter says, "I was interested to read about the teddy bear that accompanied a Battle of Britain pilot as I too have a little bear, with my maiden name tape sewn on it, which I gave to my fiance to take with him on his operations over Germany during the Second World War."
@BeardyHowse @natachakennedy @LettersDesk gosh that actually made me cry a little.

— Simon Henry 💙 (@simon3862) April 25, 2015
Many have been touched Mrs Mellow's letter and since the readers have been touched and even a bit teary eyed upon reading the letter and upon its publication it became viral.
As it goes, the Bear who had not been given a name was given by Mrs. Mellows to her then Fiance, Pilot Officer Paul Mellows, as a lucky mascot when he was deployed to war in Germany during the World War 2.
The Bear has been with Lieutenant Mellows during the war and accompanied him in all his 50 ops flight and had won Distinguished Flying Cross (DFC).
The couple met before Christmas on 1943 when Paul was 21 and Jean 18. During the war, Paul's deployment had kept them apart but they've communicated through letters which Jean has kept all these years.
Since pilots then were not allowed to fly during full moon Paul got frequent leaves and the young couple would go walking up Colley Hill.
They were married on 1946 and since then had 5 children. Now Jean, a grandmother to 10 and great-grandmother to 13 and 18 years after Paul's death all she have is the Bear and memorabilia she had kept to remind her of their amazing 50-year marriage.
She missed her husband but is looking forward in seeing him again in the future and how wonderful it would be.
The Bear is not just ordinary. It is an extraordinary image of a long lasting love that lasts forever.
This work is licensed under a Creative Commons Attribution 4.0 International License.





Contact us or email us with your questions, comments or tips. Read more trending news here at HenSpark!