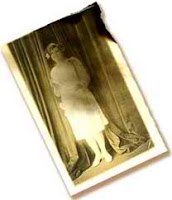 The following top 10 steps will ensure the longevity of your prints and a high-quality appeal that will stand the test of time.
1 – Choice of Printer and Ink.

A good-quality printer with genuine ink supply is the most influential factor you need to consider. It's better to use a printer that allows you to replace individual ink cartridges because it will save you more money if you print a lot of photos compared to a single colour cartridge printer.
2 – Quality of the Photo Paper.

A premium acid-free photo paper is essential. It has been specifically made to control ink absorption and produce a moisture barrier to preserve your photos. The most realistic photo reproduction is accomplished with photo glossy paper, which reflects the most light and interacts very well with the inkjet process. Matte photo paper comes close to glossy paper in producing colour photos. Furthermore, the soft, flat (non-reflective) surface often lends realism to a photo.
3 – No Dust or Humidity on Stack of Paper.

Fan your stack of photo paper before placing it in your printer to ensure there is no dust or humidity on its surface. High humidity is connected with higher temperature most of the time which has a negative impact on prints. That includes moisture in the air as well.
4 – Ink Should Be Completely Dry.

Wait for the ink to completely dry before stacking the digital print or moving them to the next step like mounting, framing, storing, or shipping.
5 – Keep It In Acid-Free Storage.

Store your images and photo paper in a cool, humid-free environment. Keep your prints in an acid-free storage box or print sleeve to prolong their life and minimize fading.
6 – Coating Protection.

Coating your digital print for protection is dependent on how it was made and what problems need solving. Coating protects it against moisture, UV light damage, and the usual fingerprints due to print handling. Rapid yellowing of photo paper is due to polyethylene or plasticisers content so avoid using those.
7 – Avoid Direct Sunlight.

Heat and UV radiation will greatly accelerate fade and damage your image in photo paper. You can reduce this fading and improve the longevity of your digital photo prints by protecting them from direct light. Avoid displaying or storing it outdoors nor hang prints in bathrooms or kitchens unless sealed properly.
8 – Mounting And Framing It.

Framing helps protect and present your digital print in a professional way. Framing photos behind glass or Plexiglas helps protect them as well. Use anti-UV coated glass if you want to display and place your image inside a frame. Aluminium frames are least affected by moisture in the air if you live in a humid environment. Avoid rubber cement or masking tape. Use only acid-free mounting, matting, backing, and framing materials.
9 – Use Interleaving Sheets.

It's okay to stack prints but separate them with interleaving sheet. It's a protective sheet of tissue or blank paper pasted or inserted loose to prevent rubbing. It is highly recommended for print storage if you are using matte or fine-art papers with pigment ink.
10 – Avoid Touching.

Poor handling like folding, creasing, smudging, scraping, fingerprinting reduce the permanence of prints. It is always a good idea to avoid touching your prints with your fingers.
Most studies show that what degrades first is not the photo paper but the ink. It depends to a number of factors as to how long your prints may last. Manufacturers' claims will only give you a generalized guesstimate of what's going to happen to your prints. Too many factors to consider. What is the atmospheric pollution level where the print will be displayed or stored? What is the UV component of the light coming in from the windows? What's the temperature? What's the humidity? These are just some of the influencing factors that will significantly affect the permanence of the print.
This work is licensed under a Creative Commons Attribution 4.0 International License.





Contact us or email us with your questions, comments or tips. Read more trending news here at HenSpark!