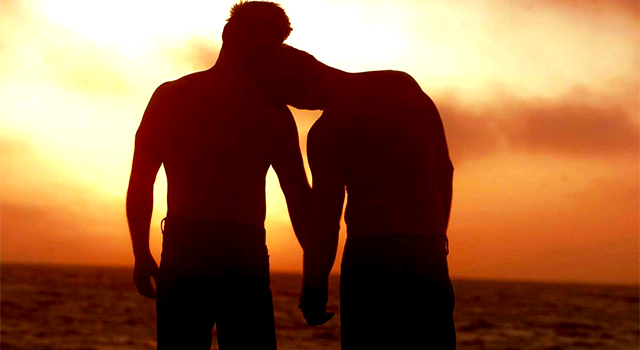 Homophobia is still a real thing. Living in a judgmental society, people feel pressured and afraid to express love to same sex because there are still a lot of prejudices directed to homosexuals.
If you are a person who wants to come out, then you have to be ready to stand and be open to bullying and rejection by an entire group of people, and sometimes that would include some of your friends and family.
On the other hand, I salute celebrities who announced their real sexual preference on the national TV. Because of them, they make lesbians, gays, bisexuals and transgender people more accepted.
For a fan like me, I know it is a brave move for a popular person to come out of the closet considering that it would risk their career on screen and they would be the center of discrimination.
Nonetheless, here are my top 10 famous celebrities who have bravely announced their carefully guarded sexuality to the world that encourage others who may be afraid to come out.
10 – Adam Lambert
Adam Lambert is great of covering songs. His sultry, bluesy vocals makes him one hell great artist that blows everyone out of the water. However, after becoming the runner up of eight season of American Idol he acknowledged his homosexuality in Rolling Stone Interview.
I'm proud of my sexuality. I embrace it. It's just another part of me,
Lambert says in the article.
Right after the finale, I almost started talking about it to the reporters, but I thought, 'I'm going to wait for Rolling Stone, that will be cooler.' …
9 – Ricky Martin
Ricky Martin is undoubtedly one of the sexiest superstars and has had a lucrative career. Best known for his songs Livin La Vida Loca and She Bangs, this former member of Puerto Rican boy band Menudo has finally confessed his real sexuality via his official website.
…What will happen from now on? It doesn't matter. I can only focus on what's happening to me in this moment. The word "happiness" takes on a new meaning for me as of today. It has been a very intense process. Every word that I write in this letter is born out of love, acceptance, detachment and real contentment. Writing this is a solid step towards my inner peace and vital part of my evolution.

I am proud to say that I am a fortunate homosexual man. I am very blessed to be who I am.
8 – Neil Patrick Harris
We all love his character as Barney Stinson, a serial womanizer in the CBS ensemble sitcom How I Met your Mother. Unfortunately, this versatile, plain and simple actor has broken many hearts by coming out of the closet in People mag interview.
So, rather than ignore those who choose to publish their opinions without actually talking to me, I am happy to dispel any rumors or misconceptions and am quite proud to say that I am a very content gay man living my life to the fullest and feel most fortunate to be working with wonderful people in the business I love.
7 – Wanda Sykes
American writer and comedian Wanda Sykes – best known for her writing on The Chris Rock Show as well as her role as Barbara Baran on The New Adventures of Old Christine finally talked openly to the public as gay while at a same-sex marriage rally in Las Vegas regarding Proposition 8.
We took a huge leap forward and then got dragged 12 feet back. I felt like I was being attacked, personally attacked — our community was attacked. Now, I gotta get in their face. I'm proud to be a woman. I'm proud to be a black woman, and I'm proud to be gay.
6 – Jim Parsons
Jim Parson has been recognizable on television series for years especially with his notable role as Sheldon Copper on the CBS sitcom The Big Bang Theory. However, his sexuality was revealed in an article of New York Times when this Emmy Ward and Golden-Globe winning actor was interviewed.
"The Normal Heart" resonated with him on a few levels: Mr. Parsons is gay and in a 10-year relationship, and working with an ensemble again onstage was like nourishment,
he said.
5 – Jodie Foster
What I admire about Jodie Foster who is a gifted American actress and film producer is her ability to keep her personal life in the public eye. But it wasn't until the 2013 Golden Globes when she was awarded the Cecil B. Demille Award that she confirmed her sexuality through her rambling speech.
I already did my coming out about a thousand years ago in the Stone Age… Back in the days when a fragile young girl would open up to trusted friends and family and coworkers and then gradually proudly to everyone who knew her, to everyone she actually met. But now apparently every celebrity is expected to expose the details of their private life with a press conference, a fragrance and a primetime reality show.
4 – Lance Bass
Who was not in love with James Lance Bass, a former bass singer of American pop boy band N'Sync? This handsome guy who also guess-starred on the series 7th Heaven as Rick Palmer made thousands of female hearts broke when he confessed as a gay few years ago via People magazine.
The thing is, I'm not ashamed – that's the one thing I want to say,
he explains of his decision to come out.
I don't think it's wrong, I'm not devastated going through this. I'm more liberated and happy than I've been my whole life. I'm just happy.
3 – Matt Bomer
His flawless face and muscular ripped body makes Matt Bomer, an American actor best known for his role on White Collar and the comedy-drama movie Magic Mike, one hell of a hottie. However, he is a big loss for women when he finally stepped the whole way out of the closet thanking his partner Simon Halls and his children during a speech at the Steve Chase Humanitarian Awards.
I'd really especially like to thank my beautiful family: Simon, Kit,Walker, Henry… Thank you for teaching me what unconditional love is. You will always be my proudest accomplishment. God bless you.
2 – Charice
Because of her new look especially her haircut changes, international singing sensation Charice Pempengco finally answered all speculations about her sexual orientation. During her interview with Boy Abunda on the Filipino talk show The Buzz, this amazing singer also known for her role as Sunshine Corazon in Glee Season 2 revealed that she is lesbian.
Yes, I am a lesbian… I don't see a problem with that, because for me there isn't a problem. Now, I would like to ask for forgiveness from the people that don't understand.
1 – Jason Collins

Jason Collins who is a professional basketball player in a major American team sport made a history in a Sports Illustrated cover story. This 34-year-old veteran of 12 National Basketball Association (NBA) seasons swings the other way that received high praise and support from his friends and supporters.
I'm a 34-year-old NBA center. I'm black. And I'm gay. I didn't set out to be the first openly gay athlete playing in a major American team sport. But since I am, I'm happy to start the conversation. I wish I wasn't the kid in the classroom raising his hand and saying, "I'm different." If I had my way, someone else would have already done this. Nobody has, which is why I'm raising my hand.
This work is licensed under a Creative Commons Attribution 4.0 International License.





Contact us or email us with your questions, comments or tips. Read more trending news here at HenSpark!



Recommended Stories