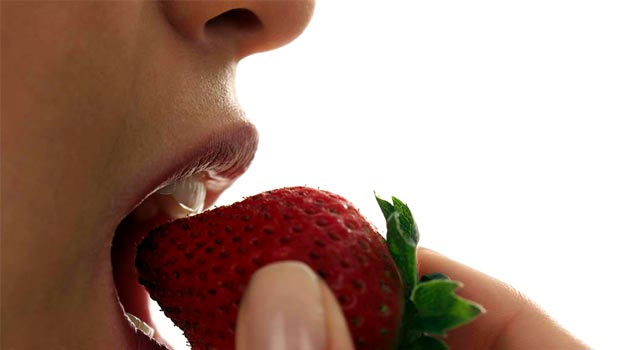 Do you find yourself depressed over a sight of a delectable indulgence? Or maybe you buy only the guilt-free and non-fat cakes in your favorite coffee shop? Do you see junk food as a threat to your dream beach body for summer?
Or you simply deal with your conscience since the doctor tells you don't? Being limited with what you enjoy eating is a struggle, especially when you are confined with a boring diet. What about your time? Do you feel guilty spending it on other things aside from work? Or maybe your resources? Don't fret.
You're normal, just as how normal your favorite celebrities are. They have their fair share of guilty pleasures that you won't feel too deprived of life.
1 – Sweets, candies, lollipops, etc.
Who would say no to a pack of sweets handed out to you? They seem to be flaunting their colorful packages, luring you for one sweet bite out of them. Nifty little bags of treats affect people of all ages, precisely why a pack of candies will never leave the trend in markets. If you have deprived yourself with sweets, don't feel bad. Even some of your favorite celebrities do experience that. Yes, there are sweet-tooth celebrities who find these guilty pleasures of tooth-aching sweets a must have. Here are some of them:
Caramel apples for Janet Jackson
Swedish Fish Candy for Justin Bieber even during his tour
Sweet Sugary Lollipops is never enough for Sofia Vergara
Any candy is a must for Brooklyn Decker
Frozen and crunchy mint Milanos for Victoria Justice
2 – Chocolate
I badly need to separate this from other sweets, since it's like everybody loves it. So much that I need not write what chocolate is. You know all the calories these bring. And you just don't care as much as these people don't! These aren't just sweets! They're love for these people:
Britney Spears is a lover of everything chocolate.
Jennifer Garner loves chocolates with wine and salty snacks.
Nikki Reed wants anything sweet and too much chocolate.
Adrian Grenier loves every day with chocolate.
Tiffany Thiessen finds perfection in red wine and chocolate.
Ian Somerhalder gets high on a black, organic chocolate that makes him feel so good.
Alyssa Milano's every nigh ritual before bed is chocolate.
Lisa Vanderpump loves chocolates as much as she loves her dog Gigi.
Bobby Brown goes for chocolates and fried chicken.
3 – Ice Cream and Yogurt
Whether it be healthy or not, dairy products just melt our hearts. Maybe it's the infant in us who grew up with a glass of milk that makes us keep coming back for a taste of it. Here are some celebrities who got attached to it, so much that they consider it a guilty pleasure:
Ashley Benson loves the chills of ice cream.
Joe Manganiello is a big ice cream fan, and he eats lots of it especially when he's not training for "various figurines of nudity."
Janel Parrish couldn't say no to ice cream, too.
Kim Kardashian craves her Pinkberry yogurt.
Brittany Snow wouldn't let a frozen yogurt pass.
Jill Zarin's every day is eating-frozen-yogurt day.
4 – Pizza
Carbs will always make the cut in guilty pleasure, precisely because staple food is anything carbs and we just can't let a day without it. One carb we couldn't resist is, of course, our all-time favorite—pizza. I even believed when I was a kid that the Ninja Turtles got popular because they love pizza, too. Some people just feel so incomplete after a day without carbs, especially pizza. They are:
Mariah Carey bravely claims that she's guilty of loving pizza.
Joey Lawrence wants pizza served with chocolate chip cookies.
Ryan Lochte's Friday night is a pizza night since he was eight.
Kevin Bacon even has a specific choice of pizza:"Joe's Pizza on Carmine and Sixth Ave."
Laurie Holden loves pizza as much as she loves burgers and chocolates.
5 – Pastry
Aside from pizza, we shouldn't miss the carbs that would complete our daily meals. Whether it be dessert or snacks, pastries will always make us want to go beyond our limited food intake. It really doesn't matter what the stuffing would be, or if it would have any, as long as the fresh taste of wheat leaves our taste buds. Of course, a variation would matter and whether we admit it or not, there was a time that you wanted to try all those displayed over the counter. From the glazed doughnuts up to the best-seller. You're not alone on this. These people share your cravings:
Emmy Rossumare into gluten-free and high in butter food, especially gluten-free whoopee pies.
Bethenny Frankel indulges (on everything maybe) during the holidays
Tatyana Ali craves for bread pudding with chocolate
Alicia Keys would simply love bread
6 – Junkfood
Junkfood is junkfood. Though called junk, still is everybody's must-haves. We all know why these snacks are not for a healthy lifestyle, but you couldn't help one crunch once in a blue moon.
A microwaved popcorn for a pop star, Rihanna.
Octavia Spencer is for salty snacks, and watches a movie for popcorn.
Supermodel Heidi Klum craves for all kinds of junk food.
Cheeseburger goes a long way for the Dutchess of Cambridge, Kate Middleton.
What's on cheeseburgers make Tim McGraw love them.
A specific P.J. Clarke's burger for Chris O'Donnell before he goes to the airport.
Cameron Diaz admitted that French fries are her guilty pleasure.
7 – Other celebrities
I just need to include this because guilty pleasures should not be limited with food. They also include trending stuff like…other celebrities. I don't know what's your mind about this, but these two celebrities just have to admit that they are guilty of these:
Mike "The Situation" Sorrentino's guilty pleasure is… Miley Cyrus. Enough said.
Vinny Guadagnino prefers to go down memory lane and admit a guilty pleasure at one point of his life. He was a huge Spice Girls fan when he was young. So much that he even had a Spice Girls poster on his wall and watched the movie.
8 – Online Shopping
What makes window shopping obsolete? Online shopping! It's like the internet offers everything that you would like to swipe your card for. Advertisements are so luring that you find yourself purchasing items that you think would benefit you after five years. Or maybe not at all. It is so convenient that boxes come at your doorstep one after the other. They, too, have that pleasure:
Adam Pally's 'drunk' and 'high' urge to shop online for things he has no need for.
Lauren Conrad's pleasure in online shopping embraces her every time she checks her email for all kinds of sales.
Lisa Ling's craze over online shopping solicited a joke of "Another box arrived!" from her husband.
9 – Pampering Oneself
Being a celebrity is really a stressful career. There would be pressure, inhibitions, and a lot of things that may slowly take away the youthful glow that you have. Some celebrities choose to indulge in pleasures that would help them boost their motivation to work and feel good about themselves again—pampering.
Stacy Keibler loves relaxing and getting a massage.
Manicures and pedicures are what Whitney Port need. She allows herself that pleasure because it makes her feel good.
Cheryl Burke loves sleeping a lot that after a season; she goes hiding for a week in her room.
Christina Applegate thinks guilty pleasure is equal to the time when the baby takes a nap and she can catch up on her shows.
Autumn Reeser relaxes when she reads a magazine by a hotel pool.
Kristen Bell wants that 16-hour-straight sleep
Julie Bowen prefers the combination of couch, watching, a very little thought and eating sugar.
Jennifer Love Hewitt's guilty pleasure is the 'winning' moment of eating a full meal before walking down the red carpet, because she's pregnant and she simply needs to eat.
10 – TV Shows
There is no need to explain. I bet this is one of your guilty pleasures, too. Celebrities and their fave TV shows:
Jewel- "'Murder She Wrote' marathons"
Naya Rivera- "reality television"
Bryce Dallas Howard- "Keeping Up With the Kardashians"
Ross Mathews- "reruns of shows I've already seen 400 times on TV"
Mama June- "reality shows, 'Cake Boss' and most TLC programming"
Kristin Cavallari- "Real Housewives"
Ashley Madekwe- "reality TV, 'Housewives,' 'Shahs of Sunset,' everything"
Maci Bookout- "'Real Housewives' on Bravo"
Khloe Kardashian- "Golden Sisters"
Alyson Hannigan- "bad television, crappy reality television, like 'Real Housewives.' Not all of the 'Housewives,' but a couple of them"
Brittany Snow- "Top Chef"
Giuliana Rancic- "Beauty pageants"
Kaitlyn Olson- "The 'Real Housewives' of wherever"
Sarah Paulson- "The Real Housewives of New York City, New Jersey, and Beverly Hills — you get the picture."
Nick Wechsler- "America's Next Top Model"
Taylor Schilling- "watch a lot of HGTV, design shows about houses"
Whitney Cummings- "Chelsea Lately"
This work is licensed under a Creative Commons Attribution 4.0 International License.





Contact us or email us with your questions, comments or tips. Read more trending news here at HenSpark!



Recommended Stories