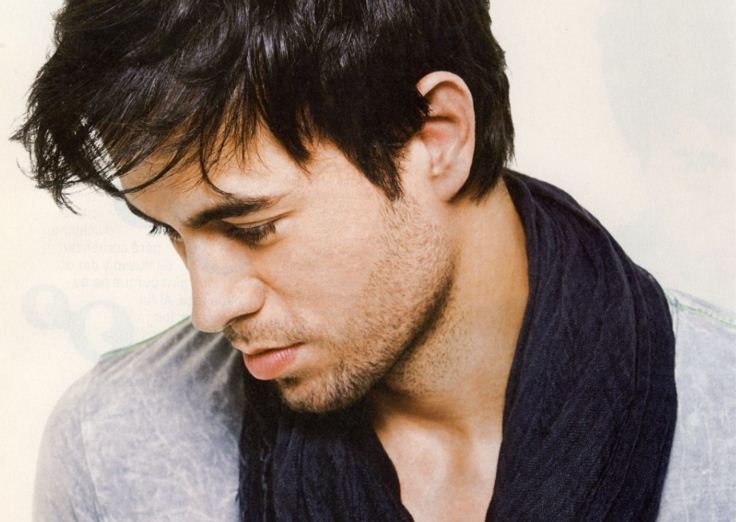 Before the year ends, I'm thinking of featuring some music artist – Yes and it's Enrique Iglesias. For those who didn't know, His real name is Enrique Miguel Iglesias Preysler (May 8, 1975), a Spaniard singer-songwriter popular in both the Latin market and the Hispanic American market in the United States.
According to Wikipedia, Iglesias was born in Madrid, Spain, and is the third and youngest child of singer Julio Iglesias and socialite and magazine journalist Isabel Preysler. His mother is a Spanish-Filipino (He is a half-Filipino) and his father is of Spanish ancestry from Galicia.
Within five years of beginning his musical career in the 1990s, he became the biggest seller of Spanish-language albums of that decade. He made his crossover into the mainstream English language market before the turn of the millennium, signing a multi-album deal with Universal Music Group for an unprecedented US$50,000,000, with Universal Music Latino to release his Spanish albums and Interscope to release English albums. In 2010, he parted with Interscope and signed with another Universal Music Group label, Universal Republic.
Iglesias has sold over 100 million records worldwide, making him one of the best selling Spanish language artists of all time.
Iglesias has had five Billboard Hot 100 top five singles, including two number-ones, and holds the record for producing 22 number-one Spanish-language singles on the Billboard's Hot Latin Tracks. He has also had ten number-one songs on Billboard's Dance charts, more than any other single male artist. Altogether, Iglesias has amassed 55 number-one hits on the various Billboard charts. Billboard has called him The King of Latin Pop and The King of Dance. Billboard also named Enrique the number two Latin artist of the years 1986–2011 (Luis Miguel taking the first spot).
Further more, here are top 10 lists of the best music video of Enrique Iglesias (Editors Pick). Hope you'll enjoy!
1 – Hero

2 – Heartbeat featuring Nicole Scherzinger

3 – Tonight (I'm Lovin' You)

4 – Escape

5 – I Like It

6 – Dirty Dancer with Usher featuring Lil Wayne

7 – Bailamos

8 – Ayer

9 – Addicted (UK Version)

10 – Rhythm Divine
Reference/Source: Wikipedia, Enrique Iglesias Bio and Enrique Iglesias Youtube Channel
This work is licensed under a Creative Commons Attribution 4.0 International License.





Contact us or email us with your questions, comments or tips. Read more trending news here at HenSpark!