American Girl's announces its newest doll and its a boy.
The well renowned toy maker famous for their 18-inch (46 cm) female dolls that goes from different eras in American history is about to release its first male doll.
Meet Logan Everett, and he has a couple of looks including a leather jacket over gray T-shirt or a T-shirt that says "Play Loud" under an unbuttoned checkered shirt.
Logan is also part of "new series of contemporary" characters that will be up for sale starting Thursday.
With his perfect boy-band brown hair, hipster T-shirt and dark-wash jeans, it's perhaps no surprise that in the American Girl world, Logan plays the drums in his friend Tenney Grant's band.
For the first time in its 30+ year history, @American_Girl will release an American Boy doll. Meet Logan Everett. https://t.co/6MCWxeZYmN pic.twitter.com/bZaJvv6MH0

— Ξvan Ross Katz (@evanrosskatz) February 14, 2017
But Logan's appearance is certainly a change for the brand. The unveiling of Logan on Tuesday comes after nearly a year of rumors that American Girl franchise was working on a boy doll.
"A boy character has been a top request from our fans for decades. We do an enormous amount of research with girls and their parents, and the one thing we've heard loud and clear is a desire for more—specifically more characters and stories from today—with more experiences, more diversity, and more interests." American Girl spokesperson Julie Parks said in a statement.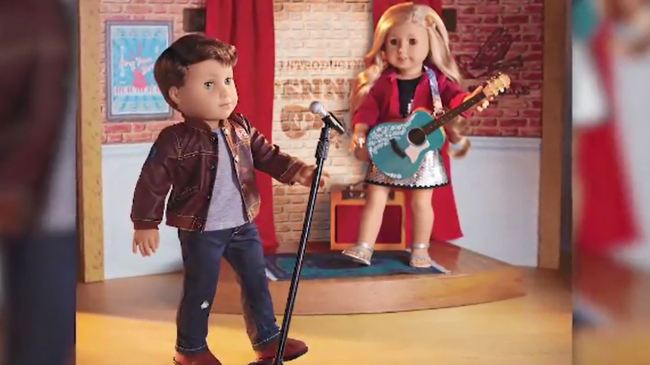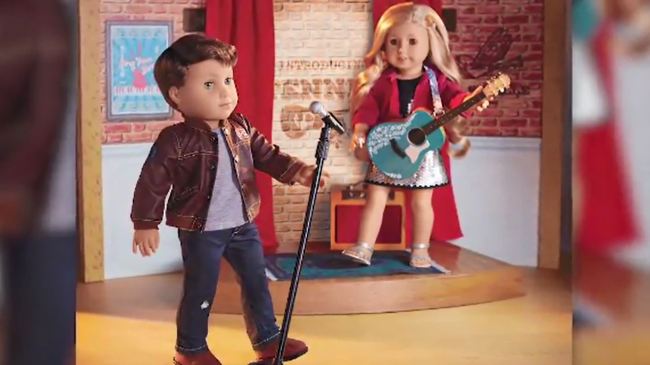 Thursday will also mark the return of one of the classic American Girl dolls, Felicity Merriman, a young colonial girl who was reportedly archived in 2011.
Furthermore, American Girl will also announce the two new dolls later in 2017.
A modern doll named Z Yang (supposed to be a filmmaker) will be released in the coming spring, and Nanea, a historical doll who lives in Hawaii during World War II, will also be released this fall.
The 18-inch figures sell for around $115 each, or about $140 for the doll, a collection of accessories and the doll's book.
(via nytimes.com, cnn.com)
This work is licensed under a Creative Commons Attribution 4.0 International License.





Contact us or email us with your questions, comments or tips. Read more trending news here at HenSpark!