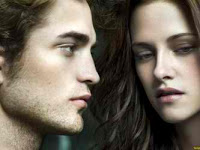 My very good friend, Jay of ComicBookAndMovieReviews.com shared to me this MTV's list(Originally exempt from 15 Movie Soundtracks Better Than The Movies They're For) of movie soundtracks that is better than the movies they represents. This seems a very good list to add on our collection.
MTV's Clutch Staff quoted " Soundtracks are an overlooked yet important factor in the movie-watching experience. Far more interesting, though, is when a solid soundtrack is paired with a steaming pile. When this happens, the music becomes one of two things: a show-stealer, outshining the very movie it's featured in; or a trickster, fooling people into believing the movie is a classic."
So here's top 10 lists of the Best Movie Soundtracks Better than the films they represent.
1 – Garden State, 2004
Category: trickster
The breakthrough indie songs from the likes of The Shins, Frou Frou and Thievery Corporation were good enough to distract viewers from the fact that the film was a gloppy intravenous drip of sad giggles and unabashed Natalie Portman idolatry. Zack Braff: curator of indie, purveyor of twee, voice of toilet paper-using puppy.

2 – The Twilight Saga, 2008-2012
Category: show-stealer
The trilogy's track list boasts a roster of heavyweights–Muse, Thom Yorke and Vampire Weekend–and reads like a fantasy music draft between the editor of Pitchfork and the founder of Emo Weekly. The film itself appeals only to the latter.

3 – Boiler Room, 2000
Category: show-stealer
The film's high-rolling hustlers are set to the sounds of raw hip-hop from some of New York's best MC's: Biggie, Rakim, De La Soul and a still-underground 50 Cent. Clearly an attempt to draw a profound parallel between Wall Street and rap's paper-chasers, the juxtaposition only served to make the Wall Street meatheads playing with Monopoly money seem even more outlandish.

4 – Vanilla Sky, 2001
Category: trickster
This movie is always in the HBO cycle because of Tom Cruise's particularly Tom Cruise-y performance, the Penelope Cruz nip shots, and the incredibly eclectic soundtrack featuring classics from Bob Dylan and Peter Gabriel, as well as somber cuts from Radiohead and R.E.M. Fortunately, this all diverts your attention from the nonsensical plot (I mean, really, why would you set your splice point for AFTER the disfiguring car wreck?). Although, maybe that's why it's nonsensical in the first place.

5 – Hot Rod, 2007
Category: show-stealer
When a movie is utterly dumb, it can be painful. But when music is utterly dumb, it can be a blast (see: Ke$ha). This dumb comedy celebrates some of the best dumb, montage-ready songs of the '80s, including forgotten gems like "Two Of Hearts" and "You're The Voice," plus four Europe songs. Is it absurd to include four Europe songs? Of course. Which is exactly why it works.

6 – Above The Rim, 1994
Category: show-stealer
One of a multitude of forgettable sports flicks, except it has arguably the best hip-hop soundtrack of all time: Dr. Dre in the studio, 2Pac's first go-round with Death Row, Snoop Dogg and, oh, maybe you've heard of a little ditty called "Regulate." If aliens wanted to know what West Coast rap sounded like in the early '90s (these aliens are incredibly curious about incredibly specific topics), you'd hand them this album.

7 – Good Will Hunting, 1997
Category: trickster
Now that we're well past the 10-year statute of limitations, can we all finally admit this movie was an overrated fluke? No? Well, let's at least agree that the aching Elliott Smith-centric soundtrack still holds up. The album also contains Gerry Rafferty's "Baker Street," which is the melted Velveeta of songs: unnaturally smooth and cheesy, but undeniably appealing.

8 – Idlewild, 2006
Category: show-stealer
You know what they say: A bloated album from Outkast is better than a fine-tuned effort from anyone else. Highlights include "Mighty O," "N2U," "Morris Brown" and "Call The Law" featuring Janelle Monae. Andre 3000 and Big Boi can do no wrong (cinematic endeavors notwithstanding).

9 – 21, 2008
Category: show-stealer
A murderer's row of late-aughts hit-makers: Rihanna, LCD Soundsystem, MGMT, Mark Ronson, Peter Bjorn and John. We'll just pretend that remix of The Rolling Stones' "You Can't Always Get What You Want" didn't happen (which is also what Kevin Spacey does with this movie).

10 – RocknRolla, 2008
Category: show-stealer
All of Guy Ritchie's crime capers are injected with a rollicking mix of songs. But this is the first collection to surpass the film, thanks to stompers from The Hives, The Clash, Wanda Jackson and a few gritty blues covers.
Suggestion: Regardless of the category, be sure to erase this on your Netflix queue files and go straight to iTunes instead.
Reference/Source: MTV.com by Clutch Staff (Movies, Music)
This work is licensed under a Creative Commons Attribution 4.0 International License.





Contact us or email us with your questions, comments or tips. Read more trending news here at HenSpark!