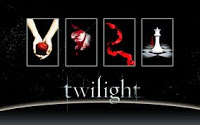 Vampires – We all know them as the viscous, blood-sucking demon whom usually from ancient times as well the major villain of an action-pack horror movies, well including the new transition from the first description to a sparkling and brooding model (twilight) pale stuff (from Twilight Movies, *which makes me irritated). I recently read a book entitled "Vampires", found this list and decided to add this stuff on my collection.
This is the list of the top 10 lists most well-known male vampires in movies and literatures:
1 – Dracula

Dracula is an 1897 novel by Irish author Bram Stoker, featuring as its primary antagonist the vampire Count Dracula. It was first published as a hardcover in 1897 by Archibald Constable and Co.
Dracula has been assigned to many literary genres including vampire literature, horror fiction, the gothic novel and invasion literature. Structurally it is an epistolary novel, that is, told as a series of letters, diary entries, ships' logs, etc. Literary critics have examined many themes in the novel, such as the role of women in Victorian culture, conventional and conservative sexuality, immigration, colonialism, postcolonialism and folklore. Although Stoker did not invent the vampire, the novel's influence on the popularity of vampires has been singularly responsible for many theatrical, film and television interpretations since its publication.
2 – Count of St. Germain

The Count of St. Germain has been variously described as a courtier, adventurer, charlatan, inventor, alchemist, pianist, violinist and amateur composer, but is best known as a recurring figure in the stories of several strands of occultism – particularly those connected to Theosophy and the White Eagle Lodge, where he is also referred to as the Master Rakoczi or the Master R and as one of the Masters of the Ancient Wisdom, is credited with near god-like powers and longevity. Some sources write that his name is not familial, but was invented by him as a French version of the Latin Sanctus Germanus, meaning "Holy Brother."
3 – Henry Fitzroy

Henry Fitzroy is a character in the Blood novels: (Blood Price, Blood Trail, Blood Lines, Blood Pact, and Blood Debt) and the Smoke novels: (Smoke and Shadows, Smoke and Mirrors, and Smoke and Ashes) by Tanya Huff.
He is also a TV character in the 2007 television series Blood Ties, based on the Blood novels, that aired on Lifetime in the United States. On television, Henry is portrayed by Kyle Schmid.
4 – Mitchell

Mitchell, the tortured soul trying desperately to be human.
5 – Don Simon Christian Xavier Morado-de la Cadena Ysidro

Don Simon Christian Xavier Morado-de la Cadena Ysidro (Those Who Hunt the Night, Traveling with the Dead), old, world-weary and ruthless.
6 – Lestat de Lioncourt

Lestat de Lioncourt is a fictional character appearing in several novels by Anne Rice, including The Vampire Lestat. He is a vampire and the main character in the majority of The Vampire Chronicles, narrated in first person.
7 – Viktor

Who the Bloody-hell is Viktor? Viktor (Underworld) is one of the fictional Vampire Elders in the gothic horror-action Underworld mythos, portrayed by Bill Nighy. Viktor was a Hungarian general and warlord. As he was nearing the end of his life, Markus Corvinus, the first true Vampire, came with an offer: Immortality in exchange for Viktor's military expertise and army in dealing against the werewolf Lycans, spawns of Markus' own twin brother, William. When Markus converted Viktor, the general became a Vampire Elder. The Death Dealers were created from Viktor's army.
8 – Edward Cullen

Edward Cullen (né Edward Anthony Masen) is a fictional character in Stephenie Meyer's Twilight series. He is featured in the books Twilight, New Moon, Eclipse and Breaking Dawn, as well as the Twilight film, and the as yet unfinished novel Midnight Sun – a re-telling of the events of Twilight from Edward's perspective. Edward is a vampire who, over the course of the series, falls in love with, marries, and has a child with Bella Swan, a human teenager who later chooses to become a vampire also. In the Twilight film series, Edward is played by actor Robert Pattinson.
9 – Angel

Angel (also known as Angelus, previously Liam) is a fictional character created by Joss Whedon and David Greenwalt for the television programs Buffy the Vampire Slayer and Angel. He is played by actor David Boreanaz in the TV series and by Zach Hanks in the motion comic series. Angel is a vampire who is cursed with a soul, a punishment designed to make him suffer for his past crimes committed under the name Angelus. Like many characters in the Buffyverse, Angel goes through drastic changes. He starts out as a reluctant hero who stayed in the shadows, and ended up a dark, flawed, yet altruistic champion of mankind, seeking to voluntarily atone for his sins. In addition to the two television series, the character appears in the comic book continuations of both series.
10 – Barnabas Collins

Barnabas Collins is a fictional character, one of the feature characters in the ABC soap opera serial Dark Shadows, which aired from 1966 to 1971. Originally played by Canadian actor Jonathan Frid, Barnabas Collins is a 175-year-old vampire who is in search of fresh blood and his lost love, Josette. The character of Barnabas Collins was introduced to the serial in a last-effort attempt to resurrect the flagging ratings. The role of Barnabas Collins was originally intended to be a brief one, to run but a mere 13 weeks, but the popularity of the character and the quick spike in ratings resulted in his continuing on and becoming virtually the star of the show.
In the 1991 NBC revival series of Dark Shadows, British actor Ben Cross played the role of Barnabas Collins and in the recent series of audio dramas produced by Big Finish Productions he was portrayed by Andrew Collins. He will be played by Johnny Depp in the 2011 film by director Tim Burton.
This work is licensed under a Creative Commons Attribution 4.0 International License.





Contact us or email us with your questions, comments or tips. Read more trending news here at HenSpark!